Splinterlands Weekly Battle Challenge - Goblin Shaman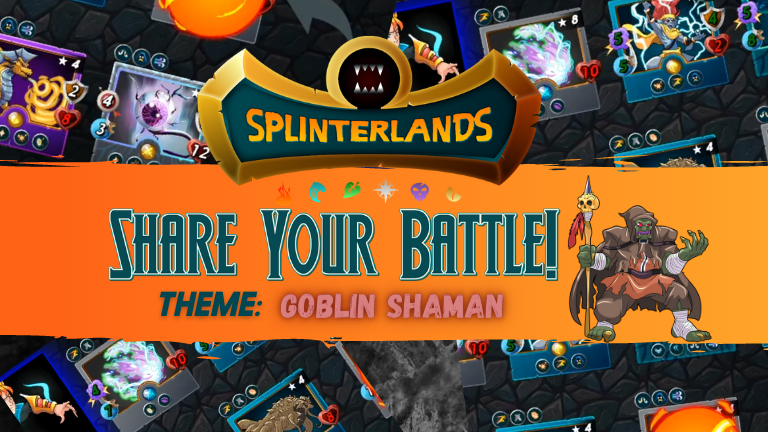 Hi! I'm EMD012 and here's my one of my battles featuring the theme for this week, Goblin Shaman.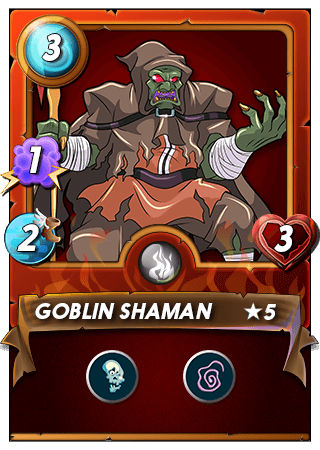 INITIAL THOUGHTS
Goblin Shaman is a 3-Mana Monster from the Fire Splinter with the ability 'Weaken'. He gains 1 Magic Attack at Level 3 and the ability 'Slow' at Level 5.
Goblin Shaman is not a card that I usually use (especially since I don't really use the Fire Splinter often). With it's Weaken and Slow, it's best to pair up this support monster with others who can burst down the opposing team.
THE BATTLE
The battle (watch here) that I will feature had the following ruleset:
League: Gold
Mana Cap: 15
Active Splinters: Fire, Death, Dragon
Target Practice: All Ranged and Magic attack Monsters have the Snipe ability.
Taking Sides: Neutral Monsters may not be used in battles.
TEAM COMPOSITION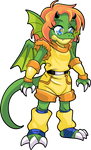 Talia Firestorm
Talia is one of the 2 Mana Summoners. This is great for the low mana-cap of this battle.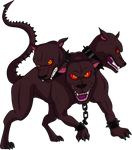 Cerberus
Cerberus is one of my favorite Fire Tanks because of his heal.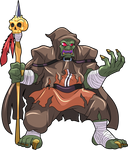 Goblin Shaman
Because of the low mana cap, I was hoping that my opponent will use a few low-health, low-mana Monsters. 'Weaken' will put them into even lower health, which will combo nicely with the next monster in my lineup.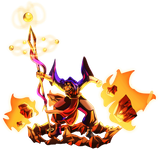 Pyromancer
Pyromancer is our last monster and our main damage dealer in this battle. He has the ability 'Blast' which is improved by the Target Practice rule. Snipe ensures that the damage from Blast will affect two adjacent monsters instead of one.
---
BATTLE PROPER
HIGHLIGHTS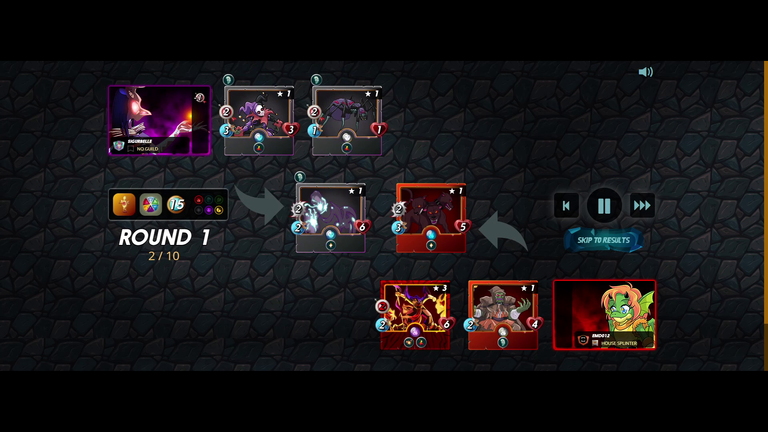 My opponent fielded in a Death Line-up with Contessa L'ament, Haunted Spirit, Twisted Jester and Haunted Spider. And even though Contessa debuffed my Pyromancer, my Goblin Shaman lowered the Haunted Spider's HP to one.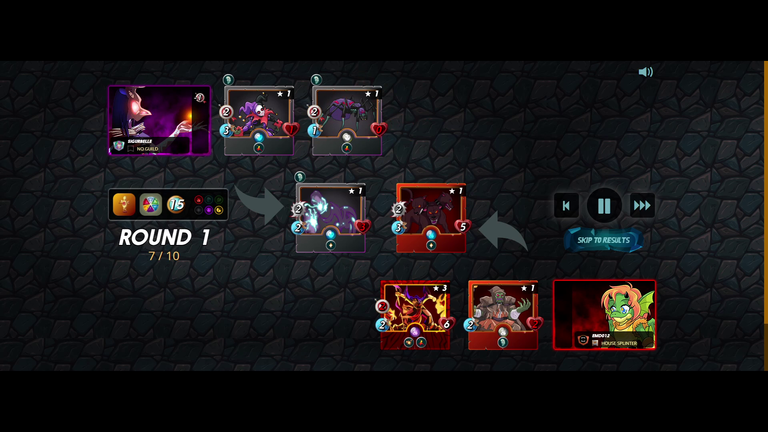 My Pyromancer attacks the Twisted Jester and the blast damage kills off the Haunted Spider before it even gets off a chance to attack.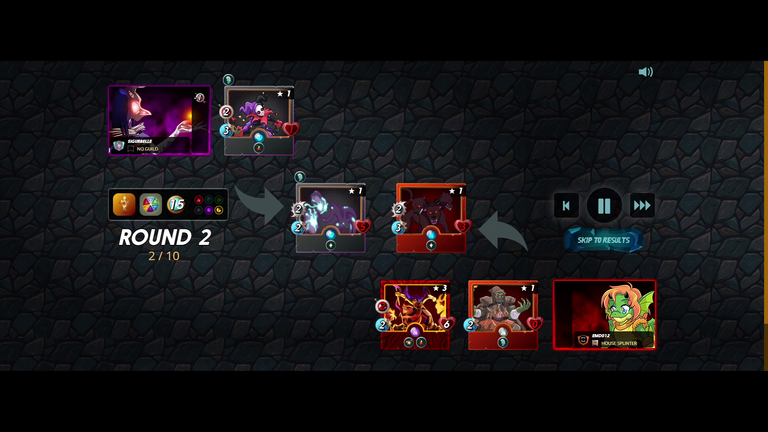 My Goblin Shaman gets sniped off in Round Two, but his job is done.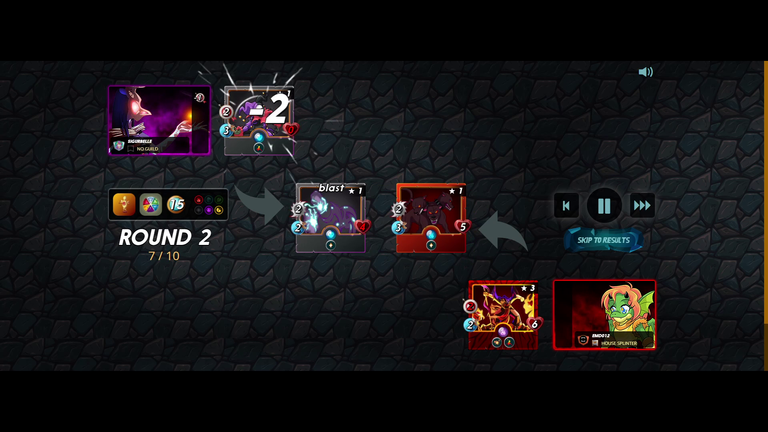 Pyromancer avenges my fallen Goblin Shaman.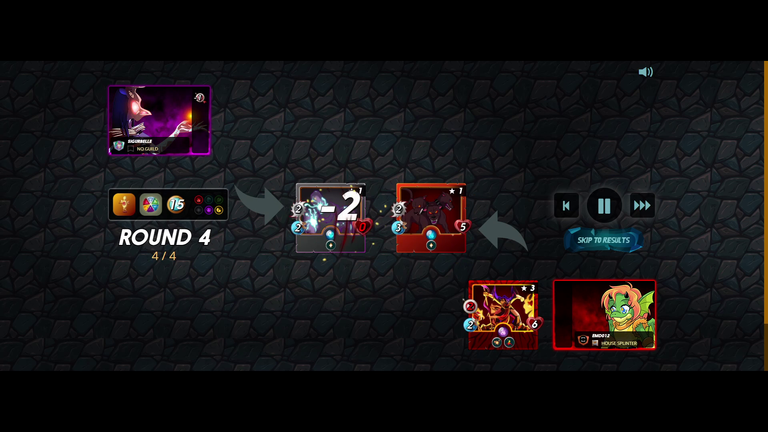 And my damage was enough to overpower the Haunted Spirit's healing.
FINAL THOUGHTS
Goblin Shaman paired nicely in this battle with Pyromancer. I don't usually use the Fire Spinter, much more Goblin Shaman, but there will be situations where he is a good support. Like I said in my intro, he's good in line-ups where the plan is to burst down an enemy monster before it has the chance to attack.

THANK YOU FOR READING MY POST
If you're interested in playing Splinterlands, here's my referral link.

---
---