Lands are coming (again) to Splinterlands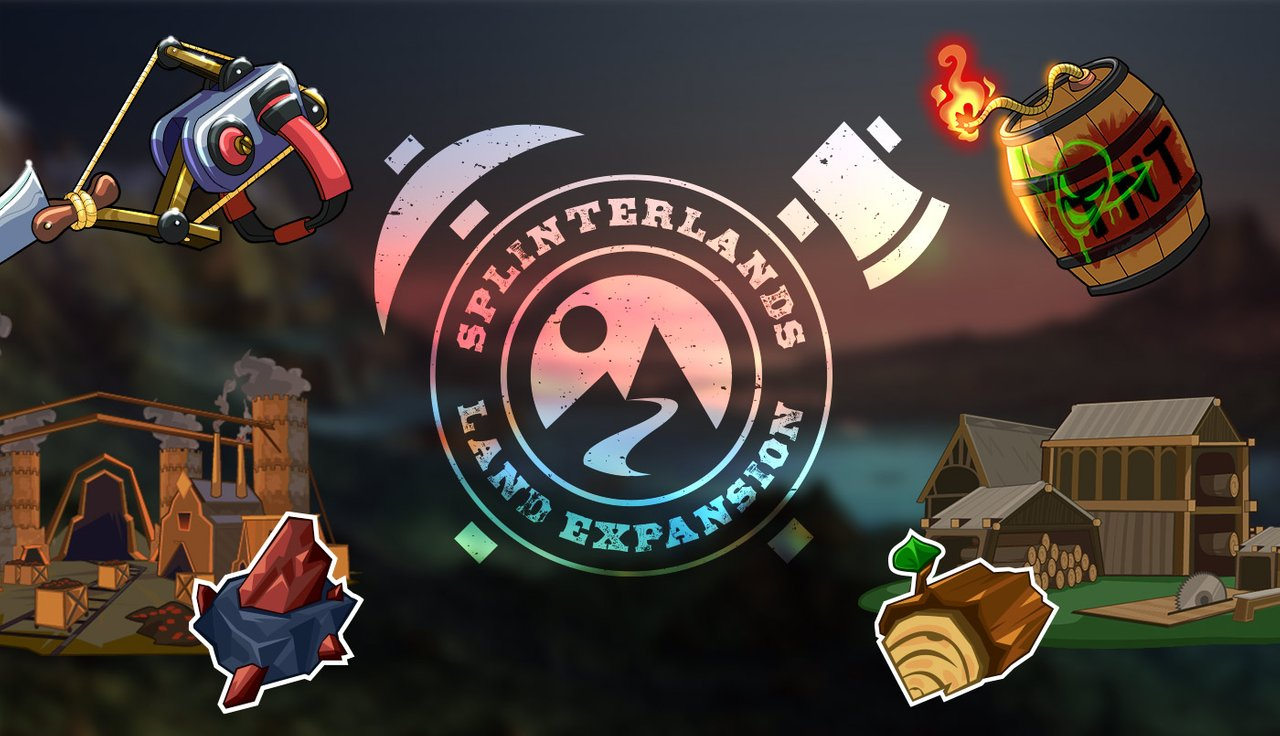 Splinterlands is a card game, so the idea of ​​having land in this type of game doesn't seem to be useful. However the mechanics that will be available in the lands will bring a new game mode. Players will need resources from the lands to create potions that will give their team advantages during battles. Using potions will be part of pre-battle preparation, not just choosing your summoner and your cards.
Each land will have its own purpose with different characteristics.
Players will encounter fourteen different terrain types, ranging from plains, hills, swamps, lakes, deserts and drylands. Furthermore, these lands can be natural, magical or occupied. Most land will be natural, containing grain, wood, stone or ore. These resources are needed to build, upgrade and maintain buildings. Magic lands provide magical resources, based on the 6 game elements. These are components needed to craft items and spells. In occupied lands there will be monsters to fight. After defeating them, Players earn essences. This is another mandatory item for crafting items and spells. Finally, each lot has a rarity, which determines the amount of resources available.
Each plot of land can contain one building. Building and improving a building requires natural resources, and players can speed up construction time by spending their DEC. If you are not satisfied with your build, you can destroy it and recover some of the used resources. To build a building, players need a worker. Which will be your own cards. However, which card you use will influence the RNG when mint Items and Spells.
Lands will provide resources and the opportunity to store or use those resources. Regions function like a state within a larger country, and a region provides infrastructure for transport and other services. They will charge fees, but it has not yet been revealed how this will work and what the amount will be. The governance of the region is through voting, and each parcel is entitled to one vote. Owning land gives the owner 10% of the votes in a region.
In each region there is a plot of land with a castle, in addition, each area contains a fortress. These are special buildings, but their functionality has yet to be revealed. In summary: each region has nine fortresses and a castle, each area has a fortress and a ten percent chance for a castle, and an individual lot has a 1 percent change for a fortress and a one in thousand chance for a castle.
All these new features will make Splinterlands bigger and better. With the launch of the new lands expected soon, it's not hard to imagine how valuable these lands will become. If you look in the third party market you will notice that the sales values ​​are very high, much higher than at the time of launch. If you are interested in land and don't want to wait you can buy some around. But I don't recommend it as the prices are too high.
---
---