Chaos Knight vs Lorna Shine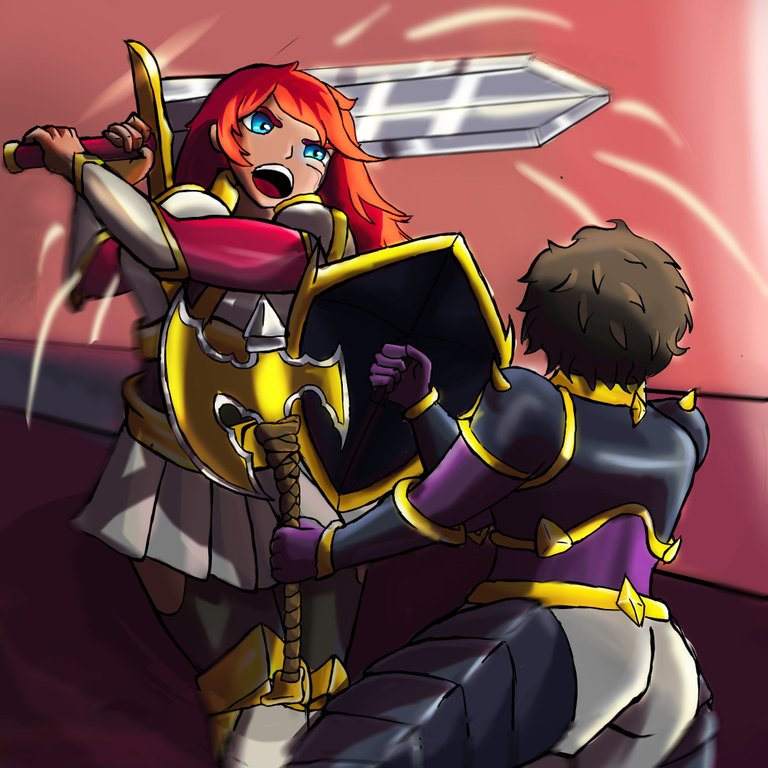 ---
Hola amigos espero que se encuentren muy bien, el día de hoy les quiero mostrar este nuevo dibujo que es para mi participación de esta semana en splinterlands con una pequeña diferencia, con dos personajes de diferentes cartas las cuales son "Chaos Knight y Lorna Shine" las cuales por tener armaduras pensé en un enfrentamiento entre ellas y antes de que se me fuera esa idea hice unos bocetos todos feos para que tuvieran la pose que quería
Hello friends I hope you are very well, today I want to show you this new drawing which is for my participation this week in splinterlands with a small difference, with two characters of different cards which are "Chaos Knight and Lorna Shine" which by having armor I thought of a confrontation between them and before I left that idea I made some sketches all ugly to have the pose I wanted.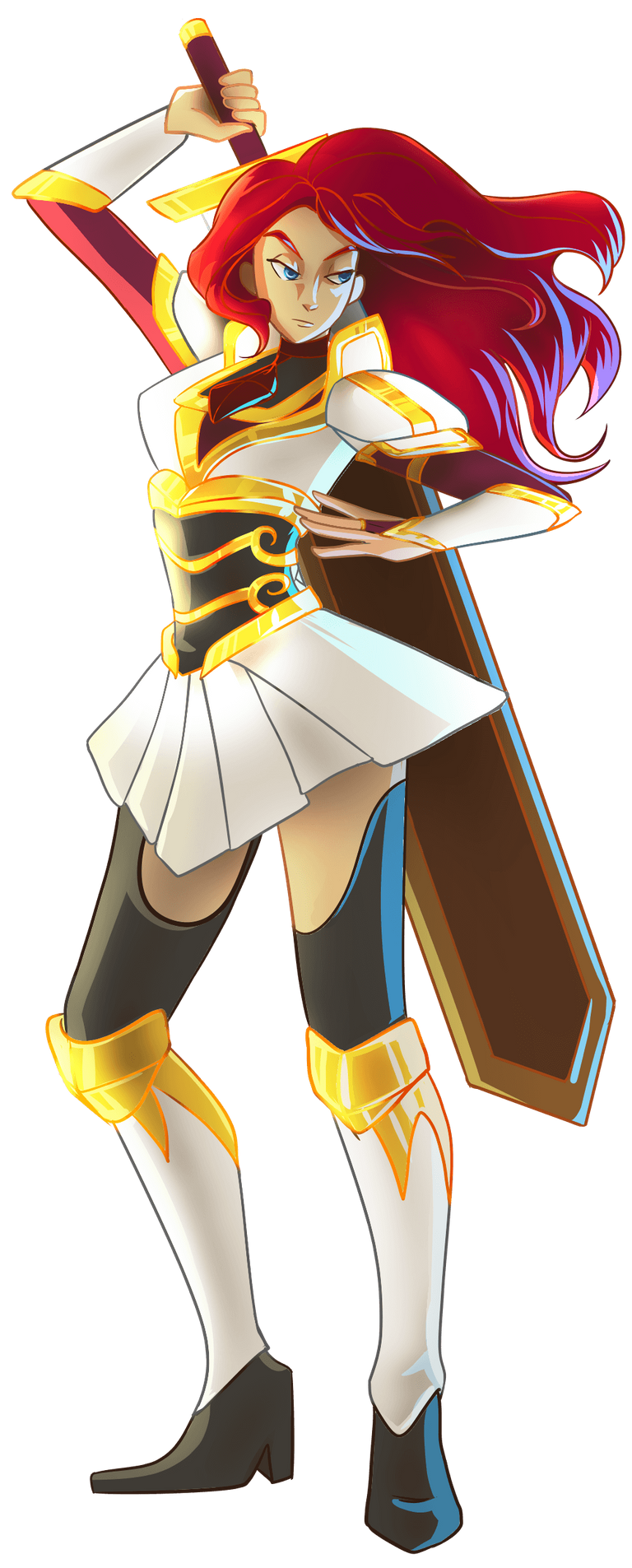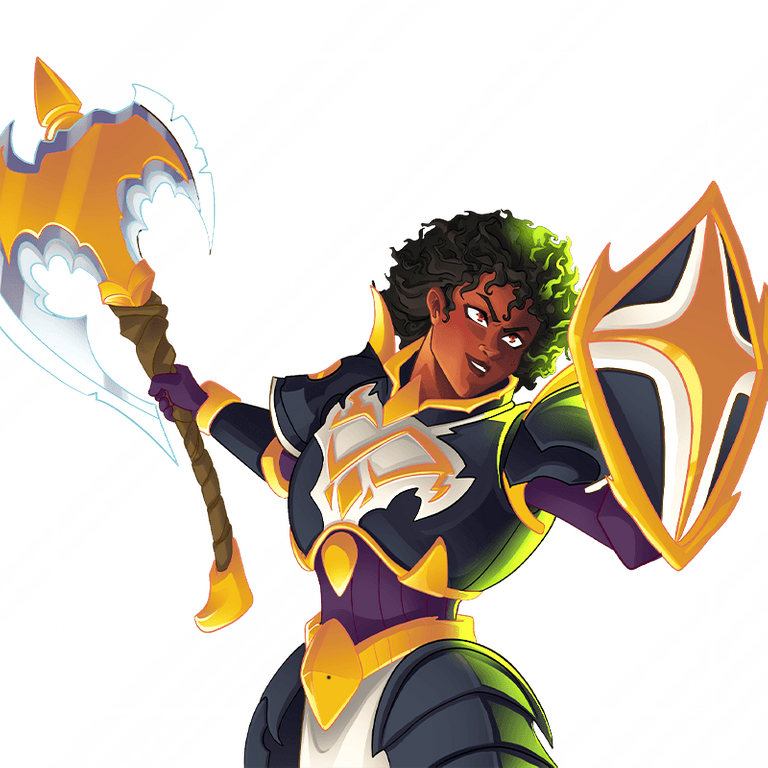 Al otro día me puse a buscar referencias de armaduras y personajes con espadas como hachas de batalla, cuando finalice los bocetos me puse a pintar el vestuario y la piel de Lorna Shine de la misma forma que el delas cartas.
The next day I started to look for references of armors and characters with swords as battle axes, when I finished the sketches I started to paint the costume and the skin of Lorna Shine in the same way as that of the cards,
Seguí pintando a Lorna Shine su falda del color gris de la carta y su armadura del mismo color y con los orillos de color oro para que como en la carta fueran de la mano con el color blanco.
I continued painting to Lorna Shine her skirt of the gray color of the card and her armor of the same color and with the selvages of gold color so that as in the card they were of the hand with the white color.
Casi para finalizar y continuar con Chaos Knight, le coloree elpelode rojo. Luego cree una carpeta para cada una para no confundirme, ya que me estaba enredando mucho y empecé pintan las mallas o bueno ni idea como se llama de un color morado y también remarcándolos orillos de dorado, luego con los mismos colores de Lorna Shine de la armadura le pinte el pantalón a Chaos Knight, continue con la armadura de ese color casi negro pero no tanto para que se destingieran las rayas y el pelo de marón.
Almost to finish and continue with Chaos Knight, I colored her hair red. Then I created a folder for each one to not confuse me, since I was getting very confused and I started painting the tights or well I have no idea how it is called in a purple color and also highlighting the gold selvages, then with the same colors of Lorna Shine of the armor I painted the pants to Chaos Knight, I continued with the armor of that almost black color but not so much so that the stripes and the brown hair would stand out.
Y para casi finalizar este dibujo remate todas las pequeñas partes que faltaban por pintar y con la tonalidad del fondo que le hice le agregue sus sombras para que ya los personajes fueran más parte del dibujo y no estuvieran volando.
And to almost finish this drawing I finished off all the small parts that were missing to paint and with the tonality of the background I added their shadows so that the characters were more part of the drawing and were not flying.
Ya por lo último fue más que todo detalles y desenfoques tanto como brillos.
The last part was mostly details and blurs as well as shines.
See you next time! -Emja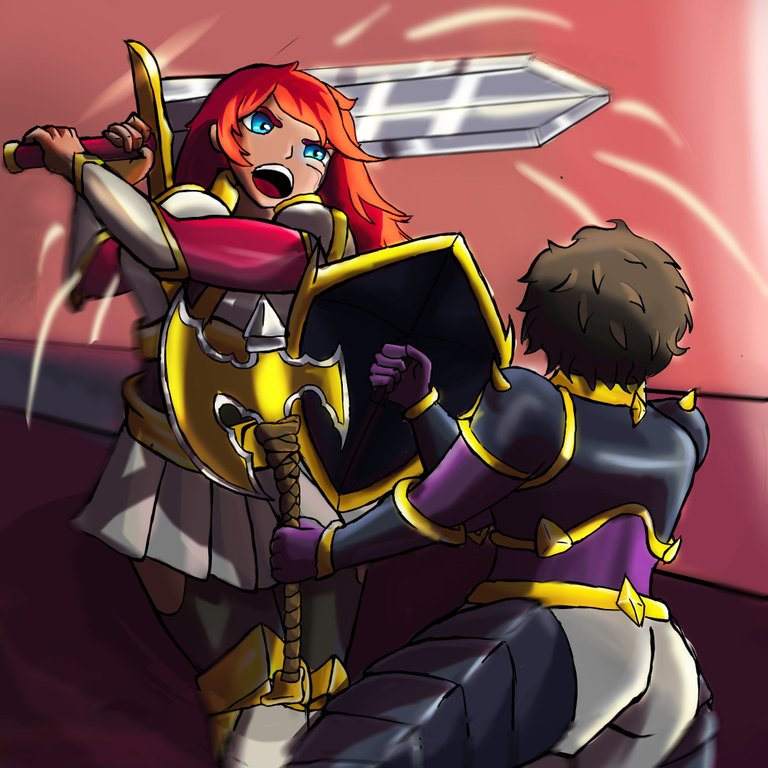 ---
---