‼️Some Splinterlands Shiz😈 (Guild Progress + A PIMPed Out Tournament)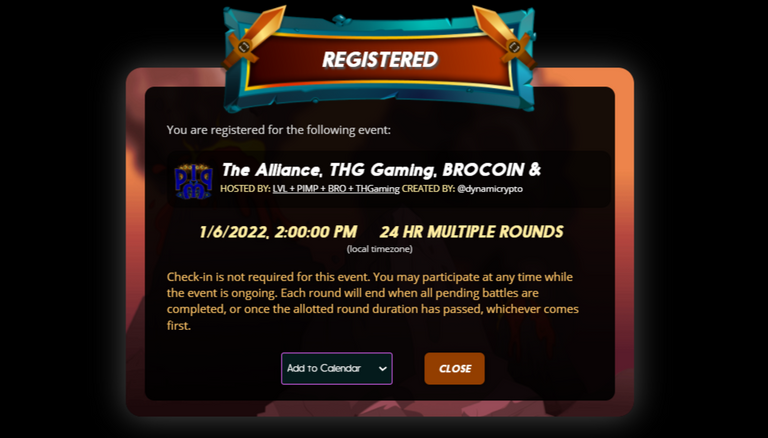 What does @psyberx, @raymondspeaks, @jim-crypto and the PIMP District all have in common? We are collectively sponsoring a #splinterlands tournament this week run by @dynamicrypto. For those that don't know, @psyberx represents the new game approaching Hive - Psyber-X. @raymondspeaks is the one behind the BRO token and @jim-crypto is part of an NFT gaming community called Threshold Guardian Gaming.
We are curious to see where this will lead but even more intrigued by the prize structure of the tournament. You can win several tokens including #PIMP, #BRO, #DEC and #LVL. A new one I've never seen is #CARTEL that from the looks of it, is akin to the @oneup-cartel that @flauwy is heading up. Plus, there are some Gold Foil bonuses and if you happen to place 101st - there is a Chaos Legion pack in it for ya. I'm already signed up, are you?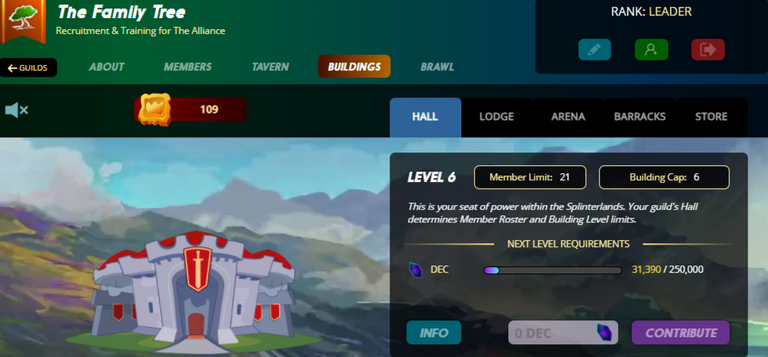 The Alliance Guild
The picture you see above is from our new recruitment guild - The Family Tree. #thealliance itself, is currently full, but, we do have members come and go and we are also working on leveling up the main hall to house more players. Instead of filtering through 20+ applicants a day, we decided to initiate a bit of a farm system and train players how we would like before inviting them to be in our premiere guild.
We are currently ranked #13 and have some seasonal beasts in there. We are averaging a 4th place finish (currently) in the brawls and look to force that higher. In our recruitment guild (which is now the only way to get in to The Alliance Splinterlands main guild), you will meet one of my alt accounts, along with @saffisara and @brisby who help guide people and bring up strong members. Do you want to join us? Send a request and we'll take a look at your profile. Drop a comment down here below if you are so we can expect to see you.
Recently, I went over what #PIMP is and where we're headed. You're going to start hearing talk of the District more often. Bet. Also got something else mighty delicious I'm cooking up. Oh and uh, REMEMBER TO BE YOU! I always am, even when I wish I had some of my old cards 😝
In Cooperation With: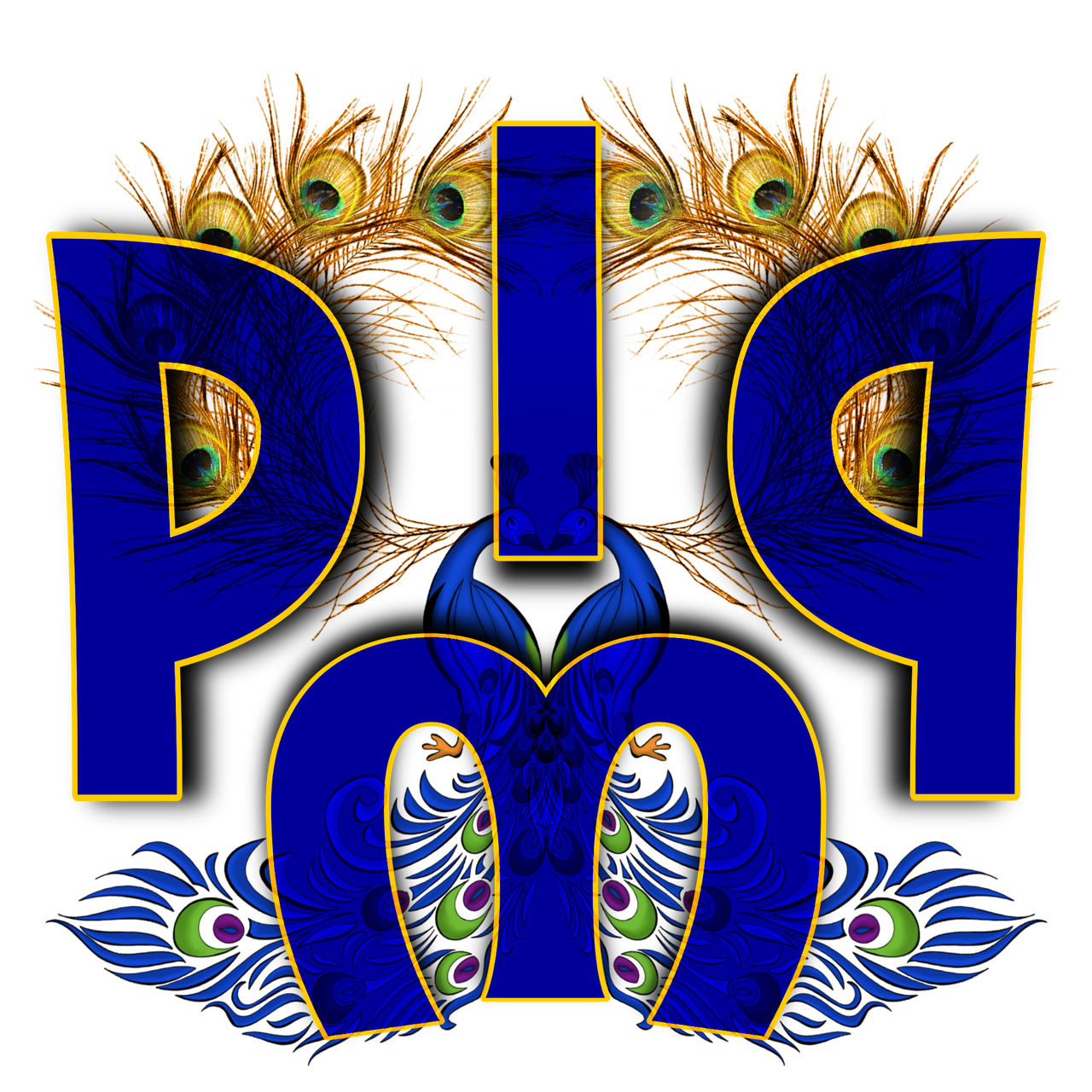 Killer Posts I'm PIMPin':


Is Voting #WITNESSES difficult?
Let me do it for you!
Set Witty as your --->PROXY VOTER!<---


---
---