👹Splinterlands Savagery is Back!💪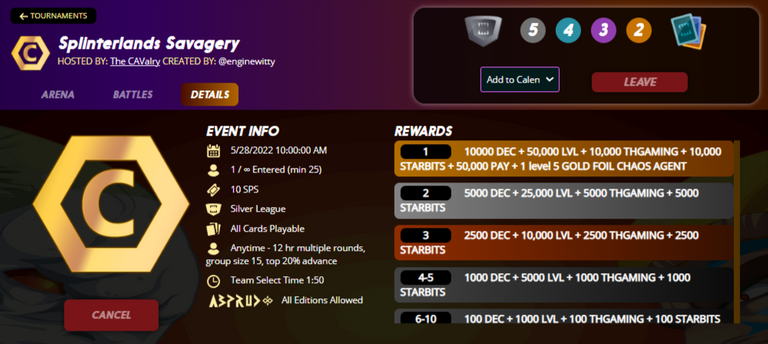 Thank you to all the people/organizations that have thrown some goodies in the pot once again for players of this next tournament. 'Tis quite a bit juicier than the last one with almost 200$ in prizes! Entry fees are right about 1 HBD (10 SPS) and used to further the CAV TOKEN initiative started by myself and fellow witnesses @inthenow and @veteranforcrypto. The funds raised will be used to help the homeless #veterans in this instance, by giving it all to a local charity (or personally to a known vet) in one (or all) of our cities. Thank you to: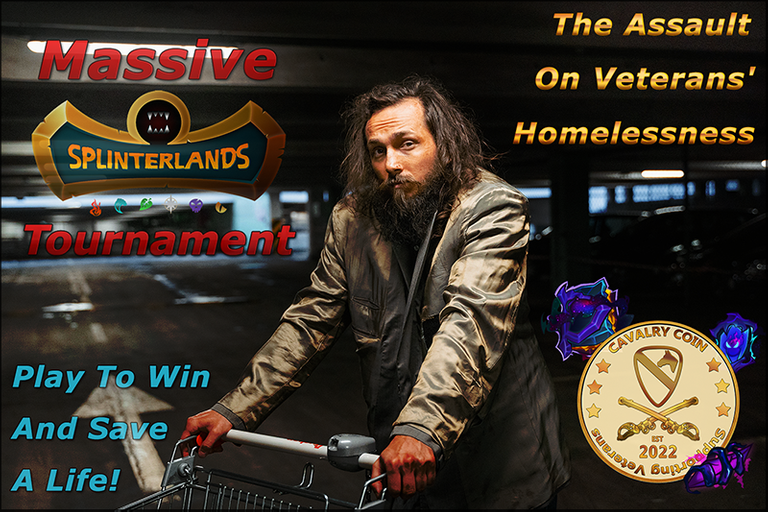 I will be playing, so you can look forward to getting your ass handed to ya. Bwahaaa! Really though, good luck to all who enter. You can take yourself directly there by tapping HERE. And seriously. I'm gonna kick your ass. Maybe. I don't know. I'll try though. Just have fun, that's the main thing! 😁 REMEMBER TO BE YOU! I always am, even when I'm rocked up on starbursts.
In Cooperation With:
Official Witness Representing:


Is Voting #WITNESSES difficult?
Let me do it for you!
Set Witty as your --->PROXY VOTER!<---


---
---