Diamond EOS Chest
I just decided to stay on diamond due to the fact that it gives moer sps than gold.
These are my pulls from EOS Diamond Chest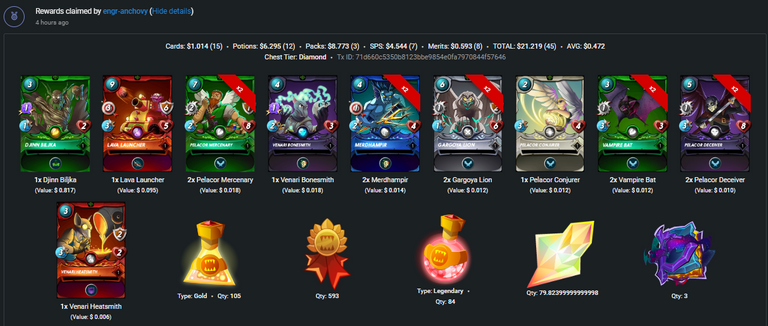 I accumulated 2k merits so I exchanged it for a gladius pack and here's what I got.

It's a basic pack but it's okay. It is free anyway. I also opened the 3 CL packs I got from my chest.





Luckily I still got Kelya on the last pack or else I might have regretted opening the packs instead of swapping them for DEC tokens.
---
---