My EOS Chest - Silver
It was a long time since I posted about my rewards. This EOS I was just able to collect silver chest because I didn't participate much in the higher league.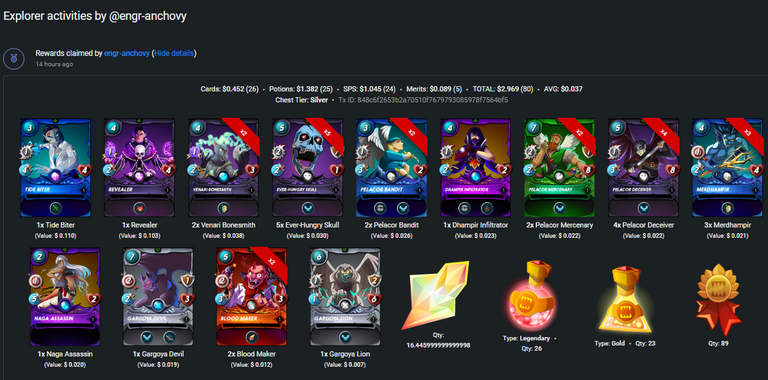 It's a bit disappointing but then I think I really deserve it lol. I should have gone to a higher league. This season I have diamond so we'll see after 16 days.
---
---