Splinterlands Art Contest Week 205 - Fire Beetle
Hello, this is my first time doing digital paint (even painting itself). I got confused on many aspects but after a few days of studying some basic foundation on painting and drawing, here I present to you my art piece for Week 205.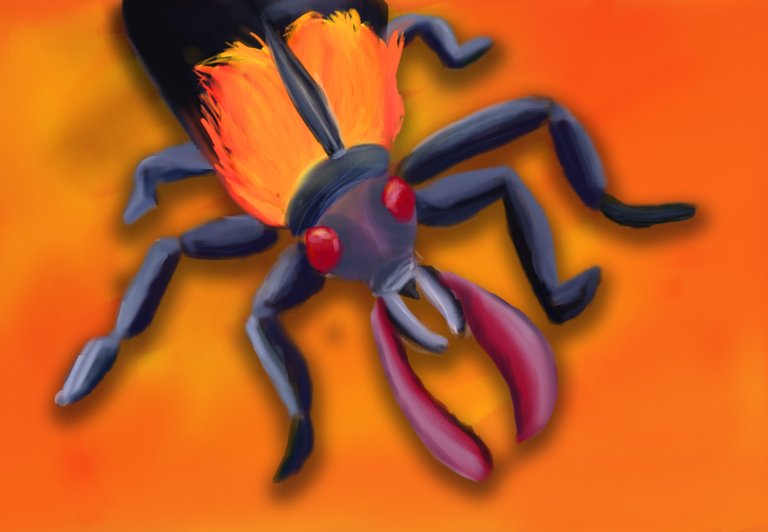 Okay I know it looks like clay. Bear with me I'm just starting (wait til I become a monster). I'm so happy because this is my first painting drawing and I'm so much proud of myself that I did it. 🤣
So here's how I did it.
Process
Started with a sketch and refined the edges afterward.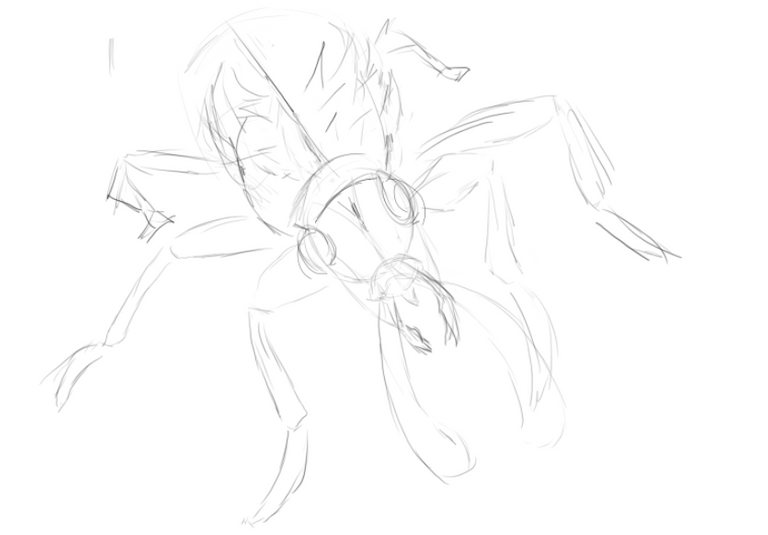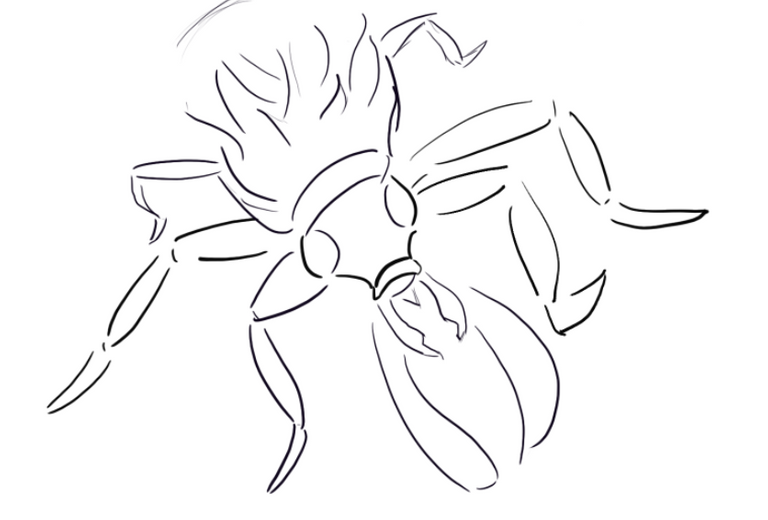 Next I tried to create the body with flame. It took me days to figure out how to do it and then finally after watching so many tutorials about brushes I was able to make (although it looks like orange furr omg still thanks to opacity jitter (pen pressure control) and also to the mixed brush tools I was able to do this 😍.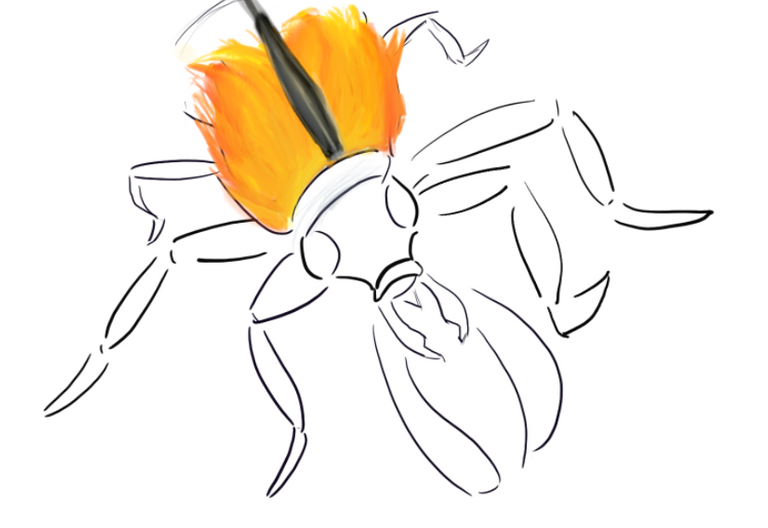 Since the body and legs have the same color, I painted them next. I tried to make it realistic- well, at least I tried🤣.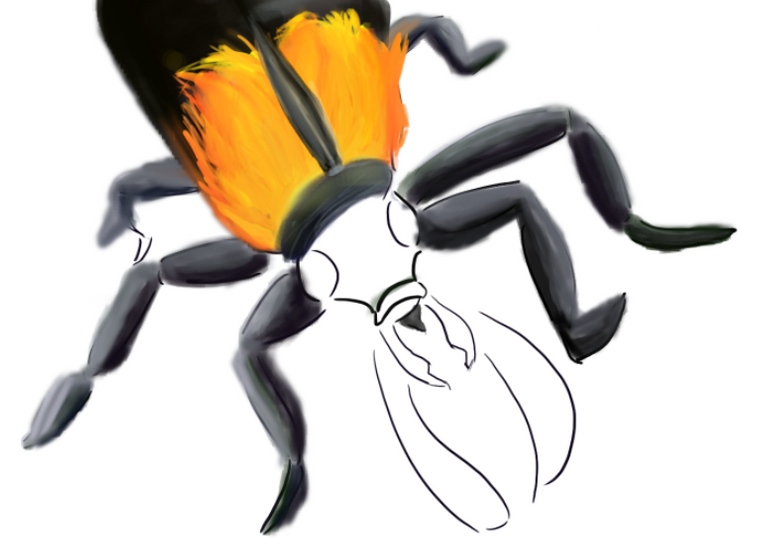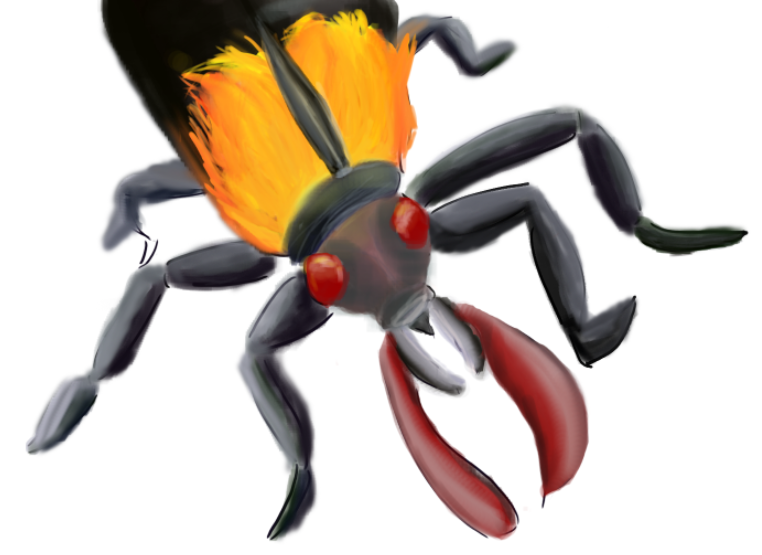 Now it's and I just to remove the layer of sketches and drop shadow to it and smoothen the image using different filters.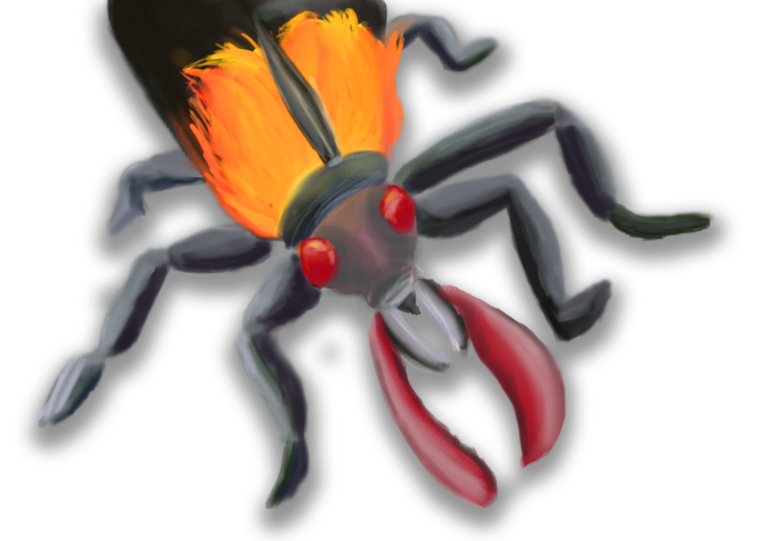 I planned to add fire background on it but, until now I don't know how to make a top view fire I'm still figuring it out so for now, I used a gradient of orange for the background.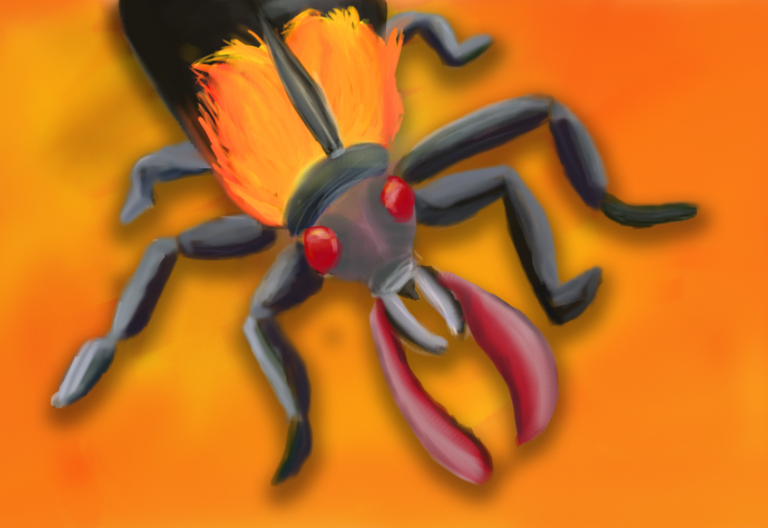 Last step
Image adjustment, I made it a little darker and saturated.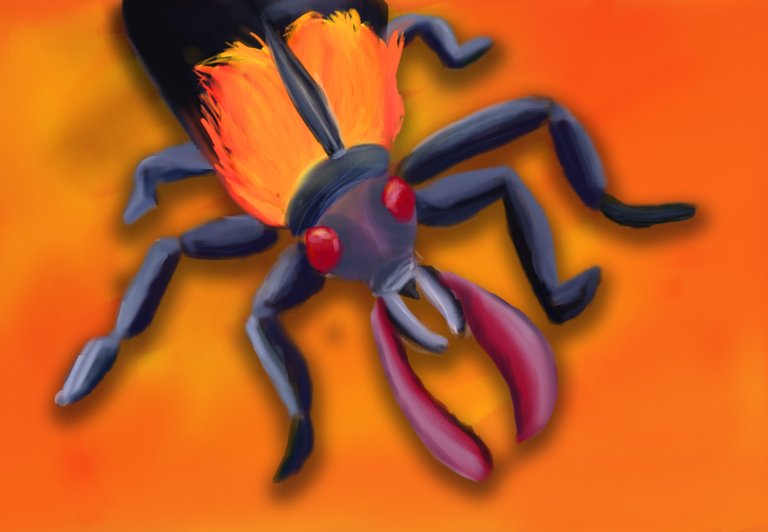 The software I used is Photoshop CC 2015 and the tool XP-Pen Deco01v2 Digital Graphic Drawing Table ( I bought this a few weeks ago)
---
---