Daily Quest Card Rewards = Thrilling
As someone who lives and breathes in the Bronze League, I have gotten to the point when I expect a potion. The occassional Credits is always appreciated as I use these credits to purchase cards in the market. My long term goal is to slowly, but surely inch my way towards enough Collection Power to qualify for the Silver League. At the rate I'm going now, it may be 2023 before that happens, but you know what they say:
Every journey begins with a single step.
― Lao Tzu
Today after two battles (I had one stacked from the day before), the first reward was a potion and the second reward was a Twilight Basilisk.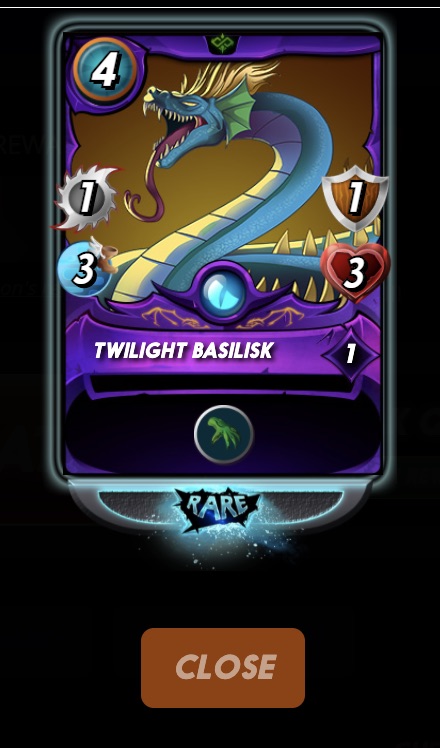 This was thrilling! Not because I don't already own this card (I do), but more because of the 20 CP which comes from this one dragon card. Given my long term goal, this one card's CP would have to be bought with Credits equal to four lower ranking cards. Parnter this card with the other two I own and I call this a win!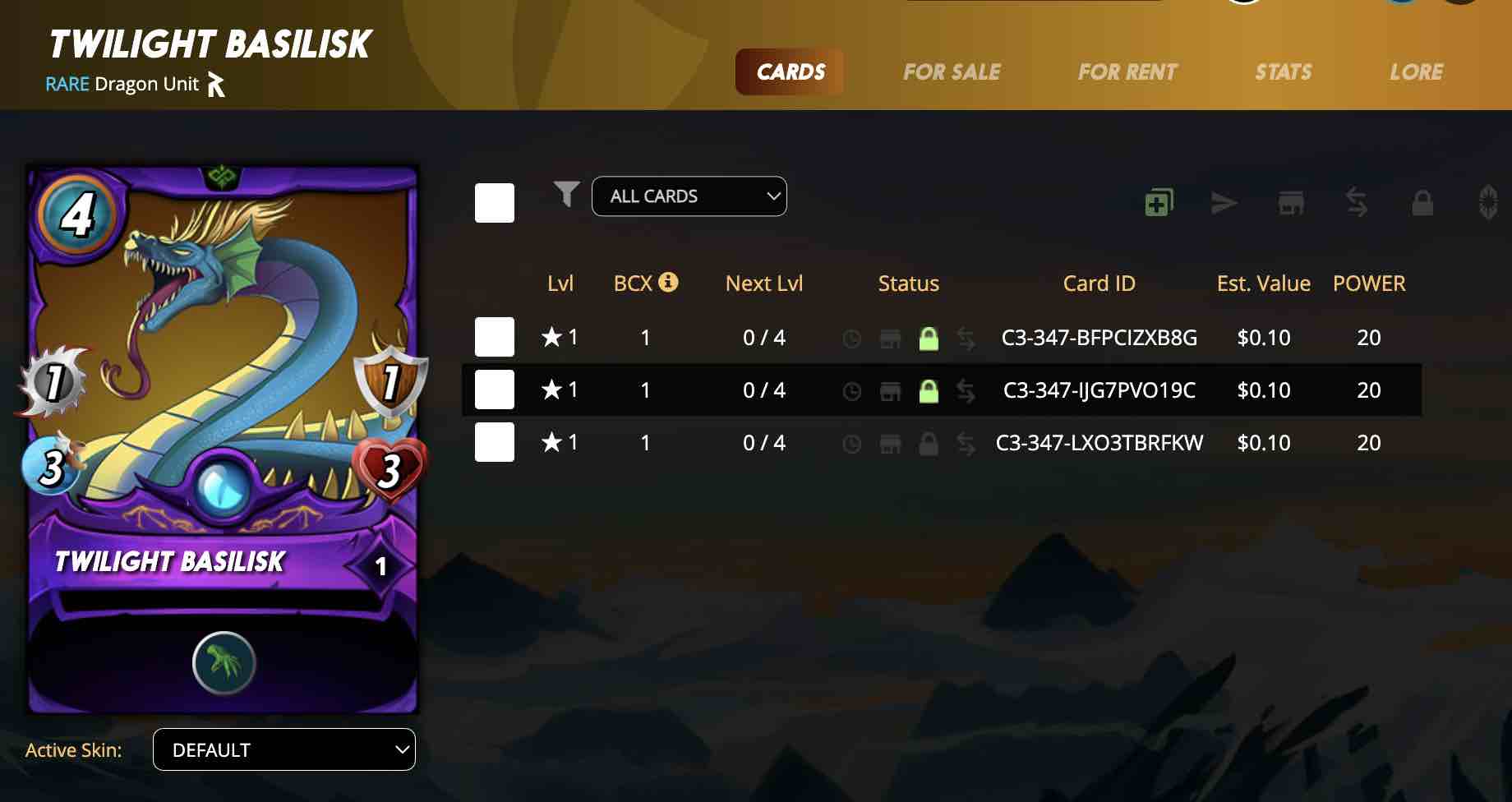 ---
---