How Splinterlands saved me from a bad NFT investment
I want to share a short story about FOMO and luck regarding my investments. I invested into SOLANA something like 3 months ago, and I was keeping my SOL in a CEX until 10 days ago. With all the talk about SOLANA, I decided to install phantom wallet and move into the DEFI space of Solana. Since I made a nice profit I went into several projects, including a NFT project called solbears. Problem is, I was not really familiar with the NFT market regarding collectible series. I understand now that you have to check for a lot of different parameters such as the community, the devs, the characterists of the said NFT, the serial number, utility, how early is the project on the said blockchain, and so on.
So, without any knowledge of the above I bought two solbears on the secondary market for a total of 4.4 SOL, around 800$ at that time since it was during the top of SOLANA curve.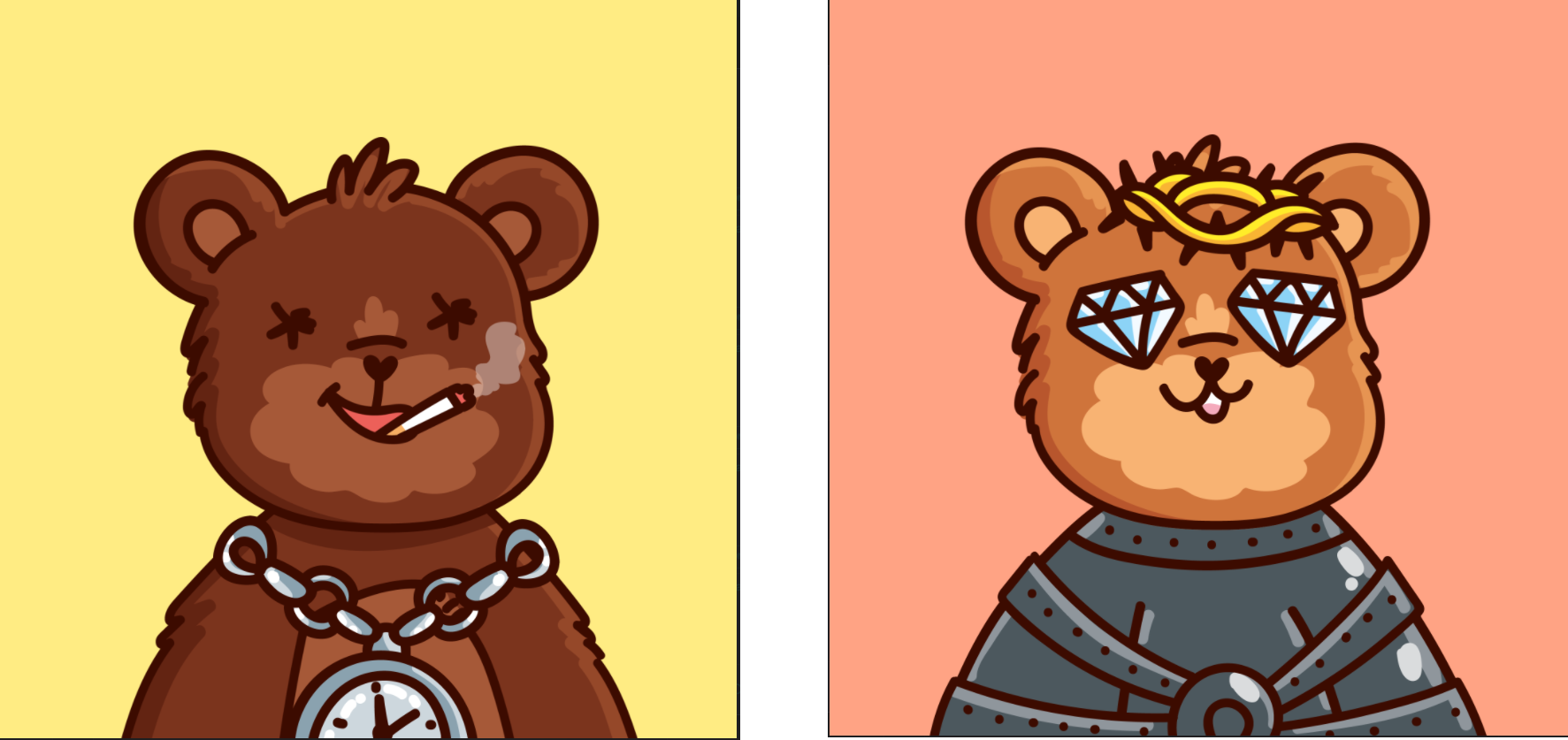 There are cutes right??? No... Let's be honest, the art is s*** and most people that buy them are only here to make fast money, and so was I. Problem is, I quickly realised that the floor price was only going down. After a quick check, I understood that the devs were not listening to the community and, even worse, they were trolling them. I decided to go paper hand with my two shitty bears and dropped them at floor price yesterday. I got back 3 SOL only, worth around 500$ since solana went down a bit in the meantime.
In the meantime I realised that the hype around solana was going down because of numerous scam and reports of hacked wallets. To be honest, I also find solana quite buggy and slow. So I decided to move what I saved into something I love, the HIVE blockchain. I bought some HIVE and 2 UNTAMED packs (worth around 90$).
I opened one, and gave the other one to my girlfriend (she has yet to open it).
And... here is the result of my opening.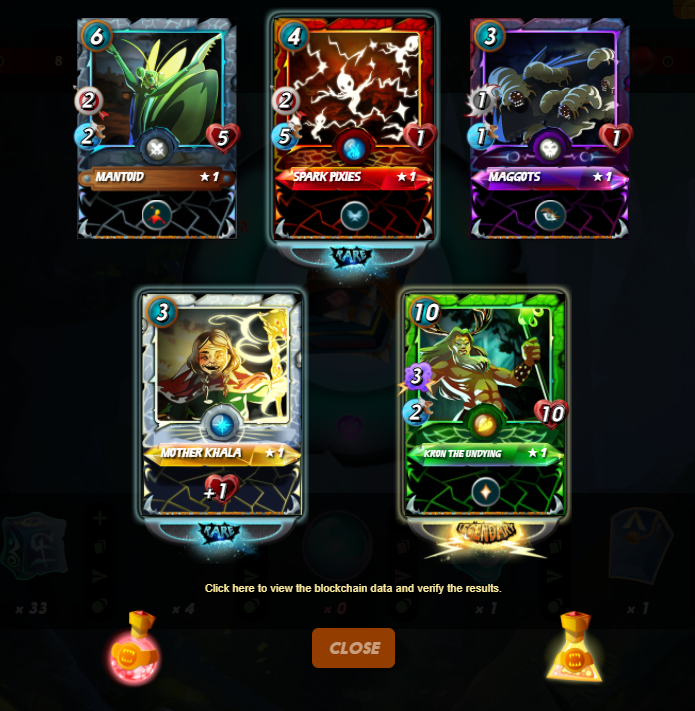 I was so lucky with this opening, that it covered all my lost on the shitty bears I bought. I even made some profits if I was to sell those cards now. But I am quite adicted to splinterlands, so I am gonna hold on to them. Of course, maybe I am wrong, and in a couple of years these bears will reach the moon. But I doubt it, and I have far more confidence into KRON and splinterlands. What is quite ironic, is that I hate KRON, and I even wrote a guide on how to beat it in BRONZE league 3 weeks ago (link below).
https://peakd.com/hive-13323/@epoq/the-ultimate-guide-to-beat-llama-kron-in-bronze-league-with-earth-water-life-and-dragon-splinters
Thanks for reading my short story ;)
---
---