The hidden combo with DELWYN DRAGONSCALE, MEDUSA and GLORIDAX
I recently got wrecked in SILVER by a magical dragon deck against my own water deck, which is not too shabby I must say. I always found the invocator DELWYN DRAGONSCALE quite weak...
How wrong I was !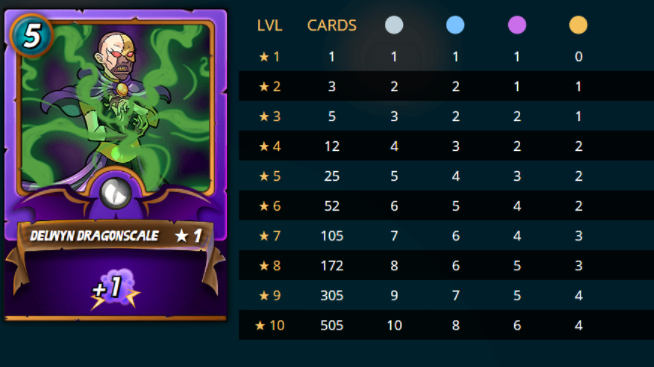 With a MANA cost of 5, for only +1 magical attack, one may indeed wonder what advantage playing this invocator can bring. Except that, if you want to do a dragon magical combo, you barely have choice. Indeed, the only alternative is ARCHMAGE ARIUS.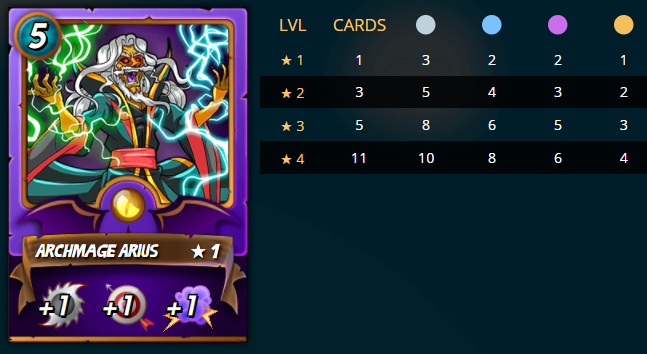 For the same mana cost, ARCHMAGE ARIUS is indeed far more powerfull, but also, as you all know, one of the most expensive card in splinterlands. So, let's go back to DELWYN DRAGONSCALE, and to a combo that destroyed my deck a couple of days ago.
My adversary had a lot of interesting combos, such has the use of ALBATROSS has a tank (thanks to the special game rules). But my focus here is MEDUSA level 3 with GLORILAX level 2.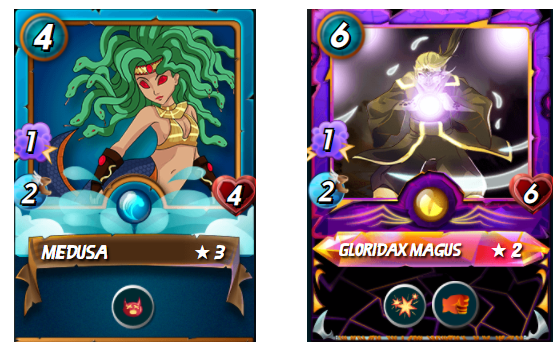 MEDUSA level 3 acquires the STUNT ability, which can be coupled with the KNOCK OUT ability that GLORILAX acquires at level 2. Coupled with DELWYN DRAGONSCALE at level 4, this combo can potentially deals 6 damages while disabling the tank in front of you. I am pretty sure this combo is nothing new in GOLD leagues and above. But as for myself, it's been a month I am playing in SILVER league, and it's the first time I see it. What is really interesting is that this combo is still quite cheap in $$ value, especially compared to ARCHMAGE ARIUS. I am now realizing that if DELWYN DRAGONSCALE is expensive in MANA, it's not a mistake. The dragon combo with magical attacks would be too powerfull otherwise.
Thanks for reading my post.
---
---