Chaos Legion Airdrop and Pack opening - Let's try our luck !!!
General Sale
--
With the ongoing General Sale. I've decided to go with the majority and that is to buy Packs. I've converted ~41k $DEC that I've grind in the past few months and bought 43 packs. I leverage the affiliate program by transferring those $DEC to my alt Account which was affiliated on my Main account. With those 40k $DEC I was able to exchange it to credits and buy 41 packs. With the affiliate, I was able to buy 2 additional packs on my main account.
---
SPS
With the reduction my DEC my SPS Airdrop points was dropped from 73k -> 48k. My daily SPS received from my staking was also reduced from ~8 SPS to ~4 SPS. I also change my strategy with the SPS I received, I now add them to Liquidity pool to gain more Airdrop points. I hope I won't loose something here since both price are moving at the same time.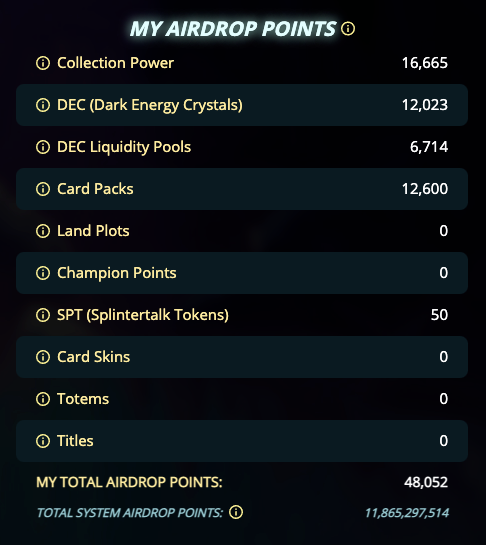 ---
Pack Opening
Opened 3 packs to test my Luck. The rest which is 40 packs will be put on hold until all the airdrop cards is added to the the CL packs. I'll wait for those legendary Summoners.




---
CL Airdrops
With that said, I now have 41 packs eligible for my alt account + 21 packs for my main account which got Doctor Blight previously.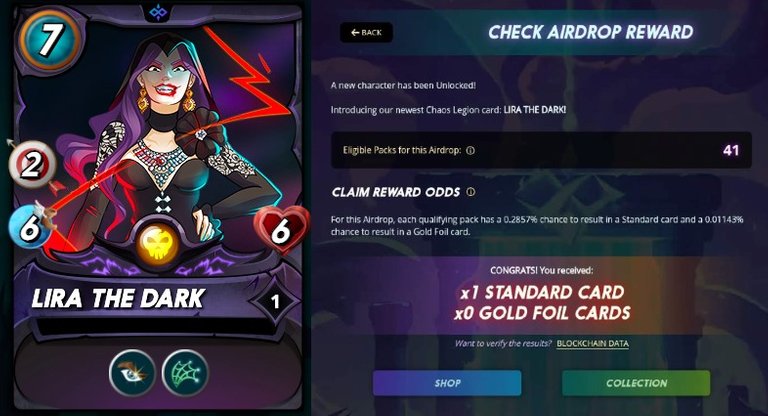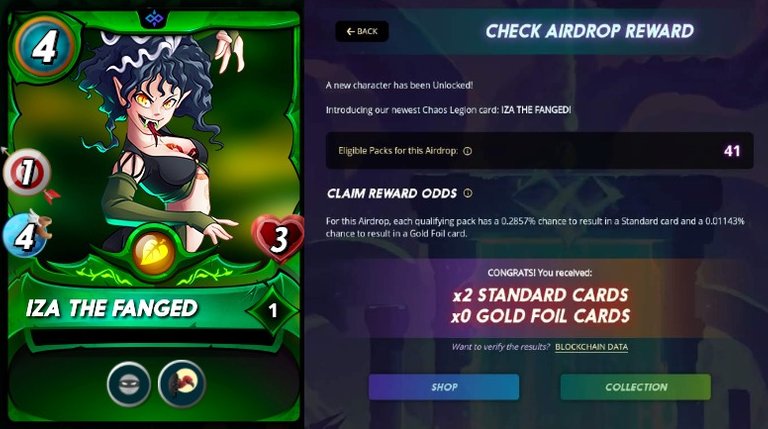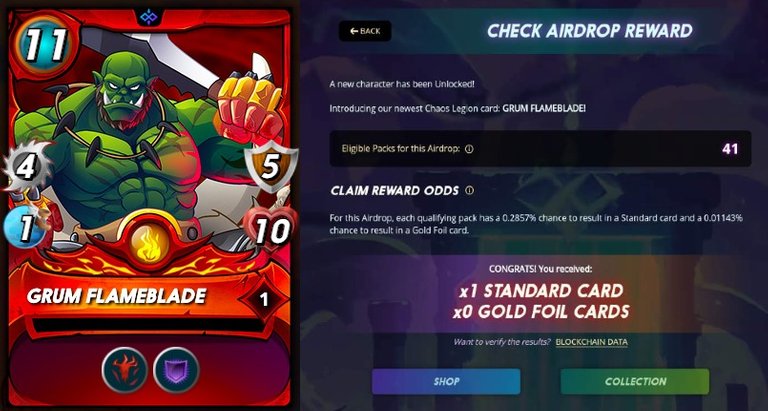 With the bad luck from Opening Chaos Legions, the misfortune was break with the CL Airdrops where I got 4 Legendary cards from my 41 packs. The 21 packs from my main account did not get anything though. So I guess I still am lucky enough to receive this. My CP was now boosted by 2k which is now at 18,700 CP.
---
---