New all-time high by ETH - Ehereum's future
Over the past twelve months, Ethereum has posted an increase of more than 1,000 percent. On Friday, the price of the second-largest cryptocurrency climbed to a new all-time high. Just over a week ago, Ethereum had for the first time since May jumped the psychologically important mark of 4,000 US dollars. However, the world's second largest cryptocurrency after Bitcoin failed to reach the all-time high. Now this hurdle has been overcome – and how. On Friday, the price of Ethereum/Ether (ETH) soared to a good $4,455. In the seven-day period, an increase of almost 12 percent is due, compared to a whopping 45 percent on a monthly basis.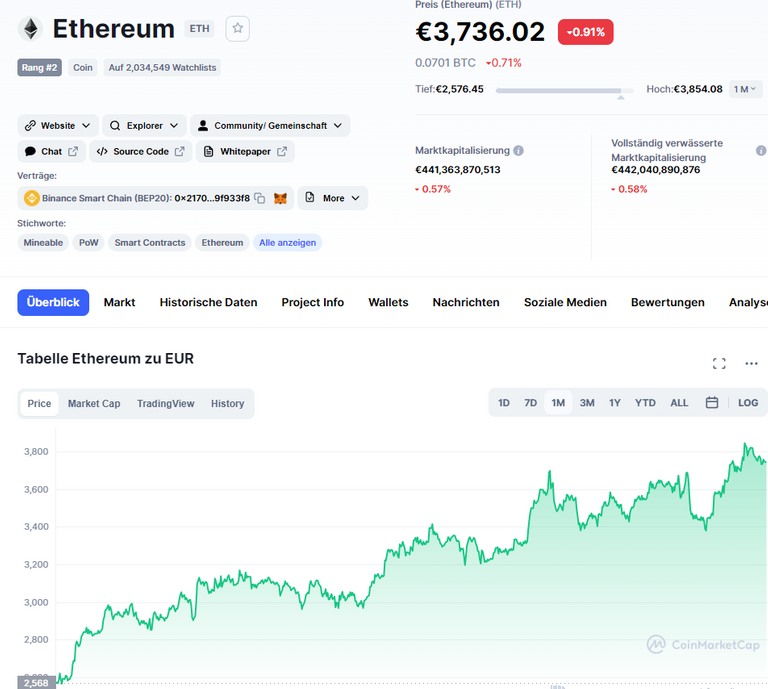 Of course, this is nothing compared to the price of a year ago. Anyone who bought Ethereum/Ether for 1,000 dollars on October 29, 2020 – a market value of just over 380 dollars at that time – can look forward to a book value of around 11,700 dollars on Friday. As a result, the ETH course jumped by more than 1,000 percent within one year, according to CNBC. By way of comparison: Whoever had invested 1,000 dollars in Bitcoin in the same period would now come to "only" nearly 4,500 dollars.
The driver of the current Ethereum rally is an important update that went on stage on Wednesday. The Altair update, which introduces the Proof-of-Stake consensus model, is considered a giant step on the road to Ethereum 2. 0. This makes Ethereum less resource-hungry than with the proof-of-work model. Instead of miners, validators will confirm transactions in the network.
Ethereum as an better investment than Bitcoin?
Ethereum seems to be slowly becoming independent and partly independent of Bitcoin. In my opinion, this is another reason to prefer Ethereum to the larger cryptocurrency.
In addition, a new major project in the blockchain-games world is coming up. In 2022, the game Illivium will be released, which ETH has integrated as a cryptocurrency. This also plays with open advertising: "Fight to earn ETH"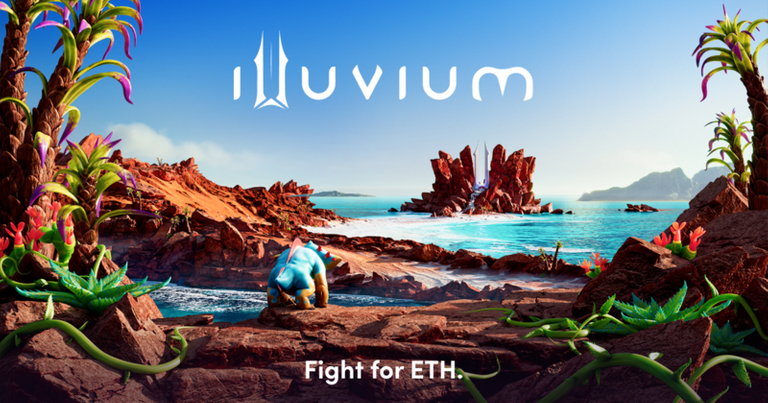 I'd like to hear your opinion on cryptocurrency. How will Ethereum develop? Will it become the "new" Bitcoin in 2022? Or will it remain the eternal number two of cryptocurrencies?
Thanks for reading my post. Would like to see a upvote:)
Have a nice day
eragon
---
---