Splinterfest" has already started. What are the new surprises coming for "Splinterlands"?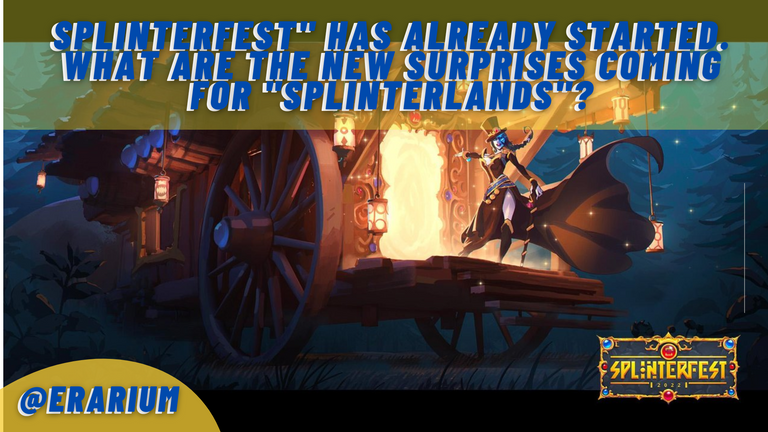 It's been 2 weeks since I posted anything, however, the time has come to do it because it is simply taking place the biggest event that "Splinterlands" has done so far, yes as you can imagine I mean the "Splinterfest", which began a few hours ago and I really have been very surprised with all the new things that the game will bring us, there are too many things and I'm really excited because it is really epic what is being lived in the "Splinterfest".
So, taking advantage that the event is taking place, I started to investigate on "Twitter" in order to find relevant information about the event and to my surprise, I found a lot of super cool information about the game of what is coming, it is for this reason that in this post I will detail some of the new things that are coming in "Splinterlands" in general, giving credit to the user who published these small advances in his "Twitter" account, however, I will of course give my personal point of view regarding all these changes so do not take off this post.

Runi and the 6 parts that will make up the new NFT project "Splinterlands".

It has been revealed in the "Splinterfest" the 6 parts that will make up a RUNICORE, and they are really cool and although I have not seen them in reality (only images), it seems to me that "Splinterlands" in its announcement post about the new NFT project only commented that there would be 6 parts, but so far we did not know for sure, the name of these parts, we could only speculate what they were, but at first glance they look really cool and I love how it looks what will be the art of each one, plus you can fight on the battlefield with a unique Runi which will not look like another, it's something very cool.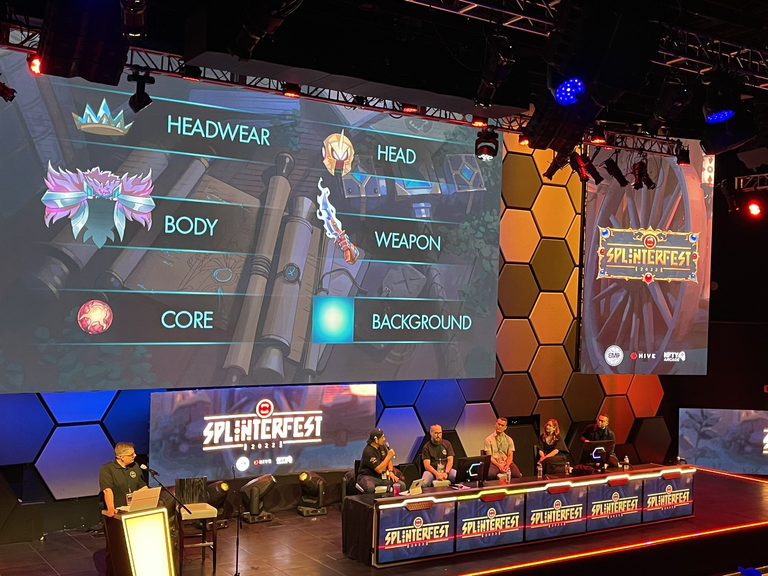 ---
In the following link you can see the video of Runi presented at the "Splinterfest".

New model of "Battles 2.0".

Part of what left me most impressed about what they are showing right now in the "Splinterfest", is what will be the update of how the battles in "Splinterlands" will look like in the very near future, because, if they showed a great preview of how it will look is because it is really advanced; and the animation and the way it looks, let me tell you that it is extremely extraordinary and I can't wait for this update to really come to the game.
In the following video you can see what it looks like:
If we watch the video, we can see that the way we aligned our monsters has completely changed, on the right side of the screen we can see that we have a kind of new "Menu", where we can see the cost of mana that our battle will have, we can choose whether to play with normal cards or with the cards in their golden version and finally the type of attack we want to use.
The most impressive thing is what you see on the left side of the screen, where our cards are aligned at the top with a great animation of what is the monster itself, which would be a kind of hologram, but with the art of our card in motion. Finally, when we finish choosing our cards and press the "Battle" button, we can observe a new animation before going to the battlefield, of what are like 2 horns and a sword in the middle, something that looks totally sublime.

New summoner "Legendary Neutral".

As you can see in the title, that's right, we will have what will be or rather, what is already the first "Neutral" summoner of the game, something that I really did not expect and that surely none of the attendees at the "Splinterfest" expected, this summoner is called "Lux Vega", and the set of features it brings to the whole team in battle is extremely cool and reminds me of the great "Archimage Arius" with its great sets of skills for the attack, even so, the features that the summoner will be able to provide to your entire team are as follows:
+1 Point of "Shield"
+1 "Speed" point
+1 "Health" point
That's right players and warriors, the game has changed we have a new summoner that we thought was never going to come out and it looks really cool, in the following image, you can see the card "Lux Vega" as it was presented at the "Splinterfest".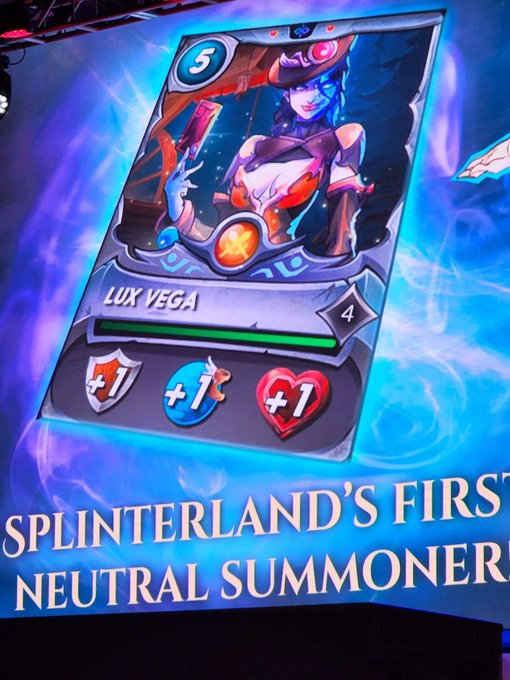 New set of "Rebellion" cards

Part of the updates that I liked the most that they released at Splinterfest is the art and images of what will be the new set of cards called "Rebellion", and let me tell you that it is completely crazy, this art has exceeded all my expectations and if you think that the art of "Chaos Legion and Riftwatchers" was already really impressive, wait until you can see the new and fabulous cards of "Rebellion":
All the images you will see below are courtesy of @thechaoscometh on his Twitter profile, likewise all this information is revealed by this user on "Twitter".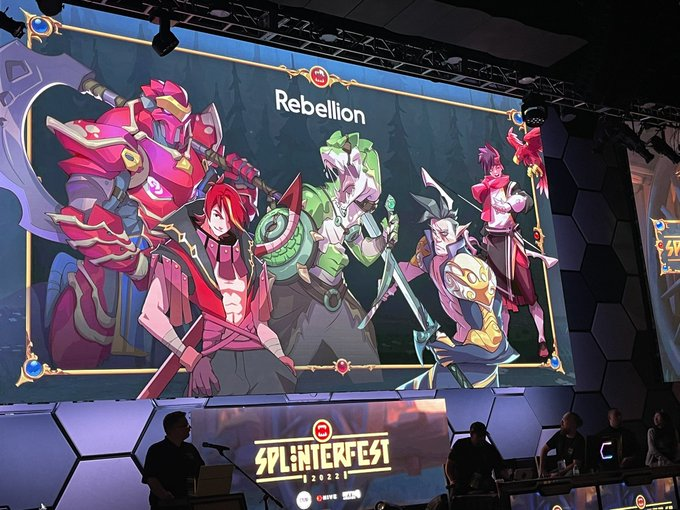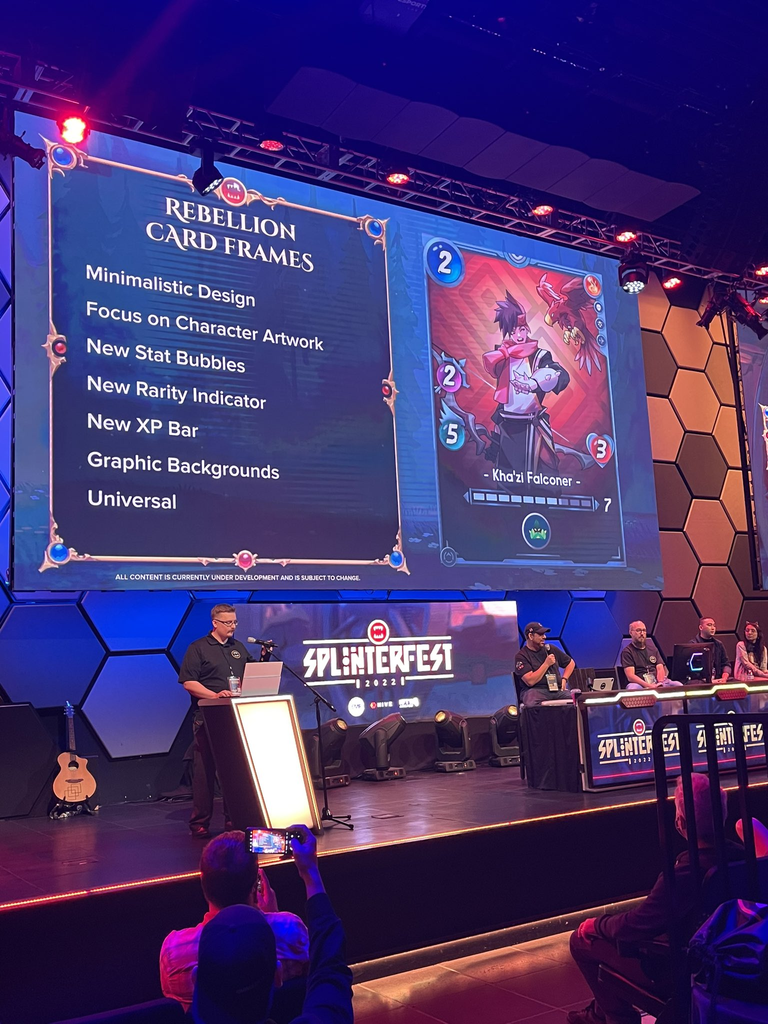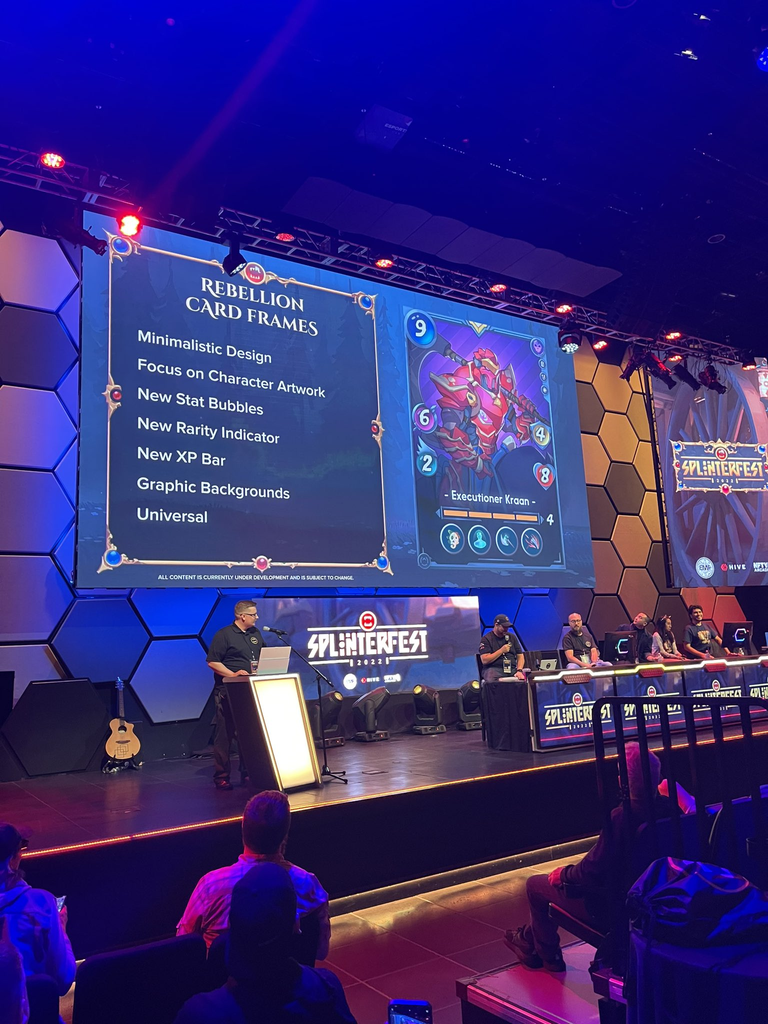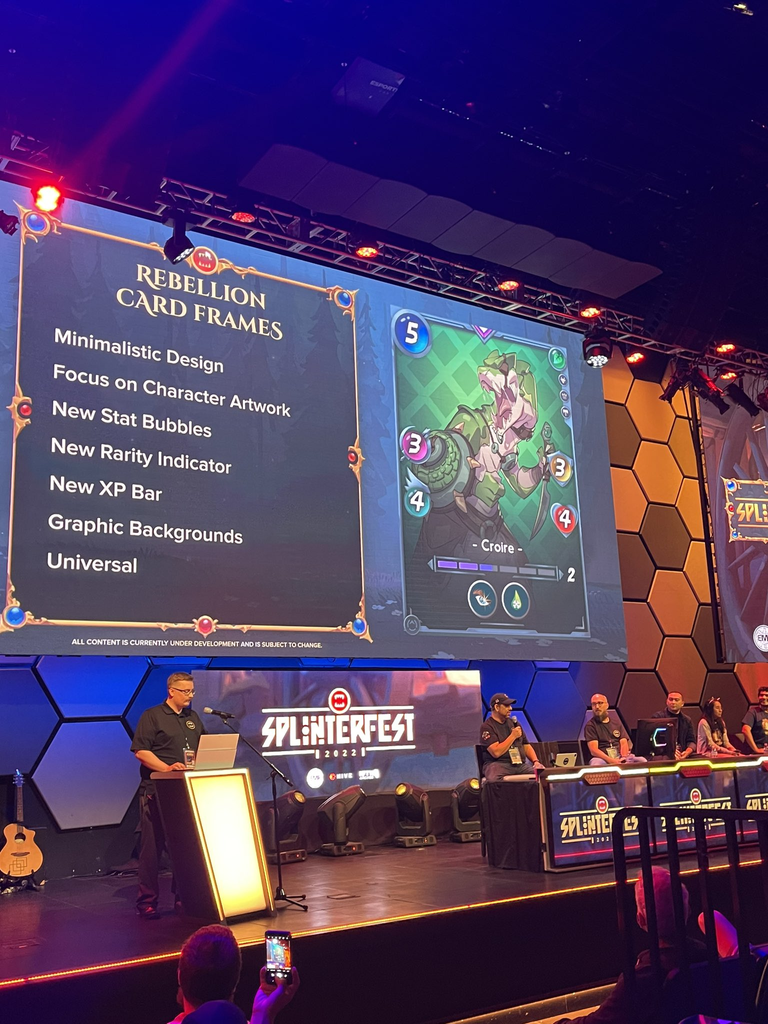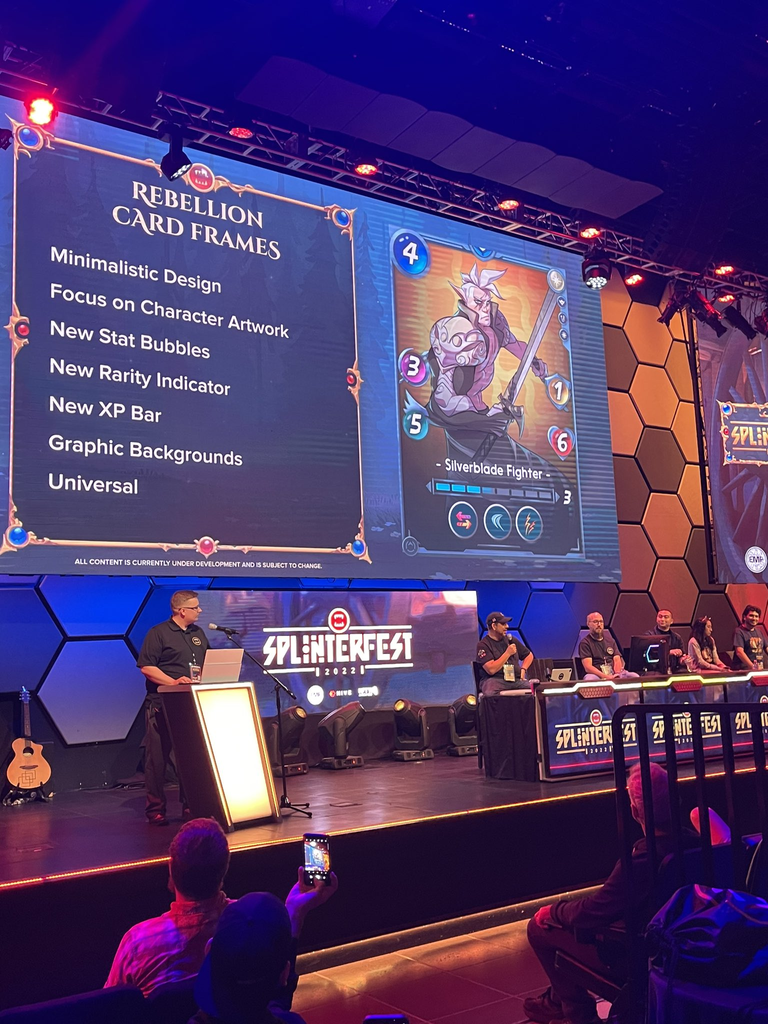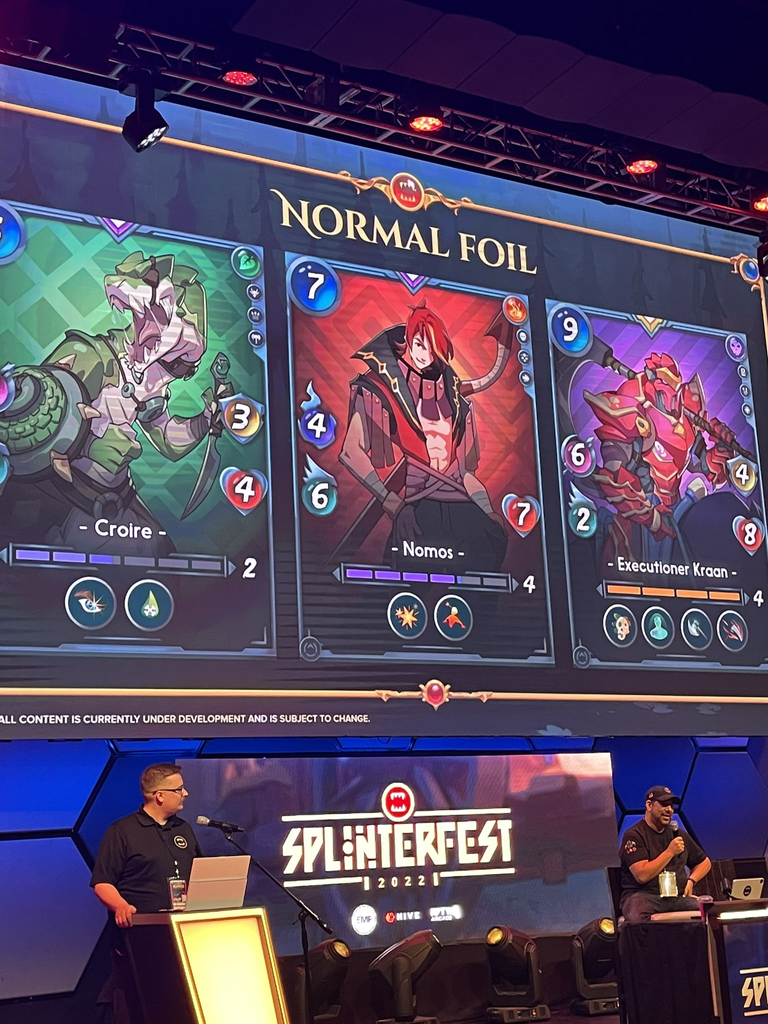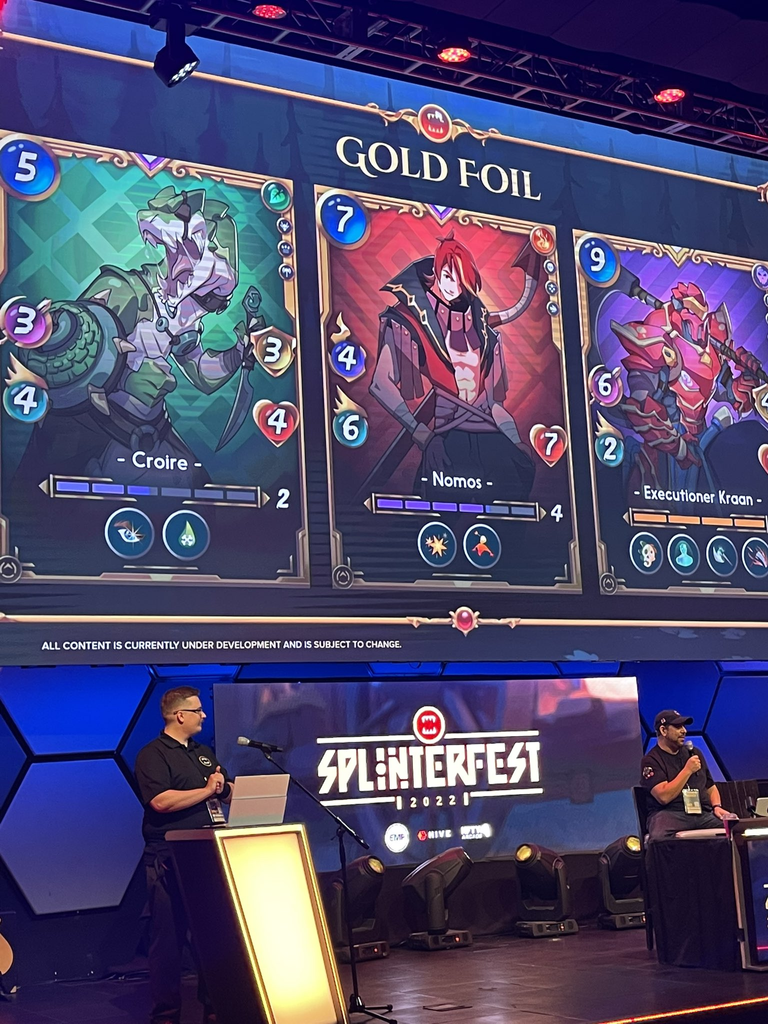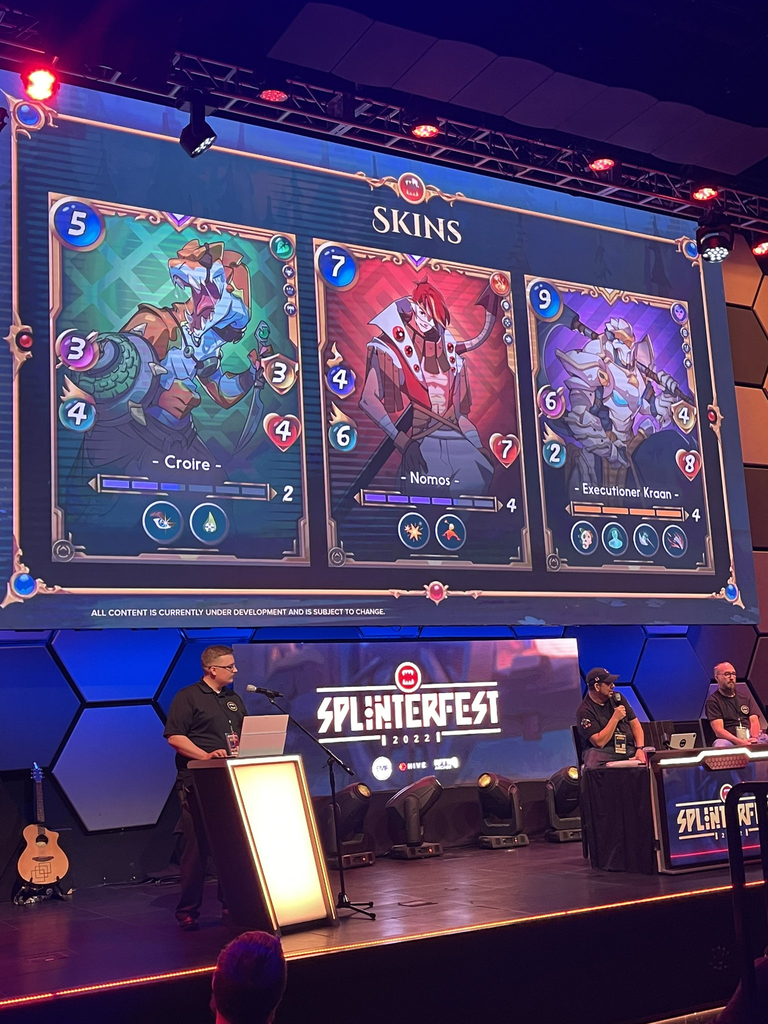 ---
As you can see in the images, we see a really impressive art, starting with the frame of the card, which is extremely technological and renewed, the characteristics of the cards look extremely improved, we can see that each "Splinter" in the top right has its element, at the top in the center, we can see a kind of triangle, which distinguishes the rarity of the card, the background behind each new character is super cool and refreshing, in addition, we have a new graphic scale that identifies the level of the cards, which looks much better than what we currently have, finally we can see the same in its golden version, which we can identify only in the frame, and it looks really cool and new.

Latest news

In this last section, in order not to make this post so long, I will detail the latest that I have seen of great relevance that have been released in the "Splinterfest", I will not be as detailed as in the previous ones, but I also consider it important, since the entire universe of "Splinterlands" is slowly expanding and this is really great.
Official digital comic of "Splinterlands".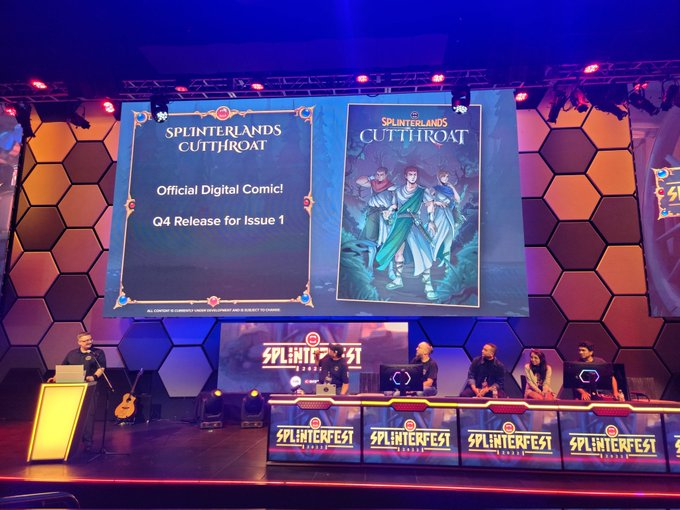 ---
Splinterlands RPG
I'm not sure I know much about what Splinterlands RPG is about, however, it looks super cool, possibly a new game or a new game mode, of course I don't have all the details, but at a glance it looks very cool, I'll wait for further announcements about Splinterlands RPG.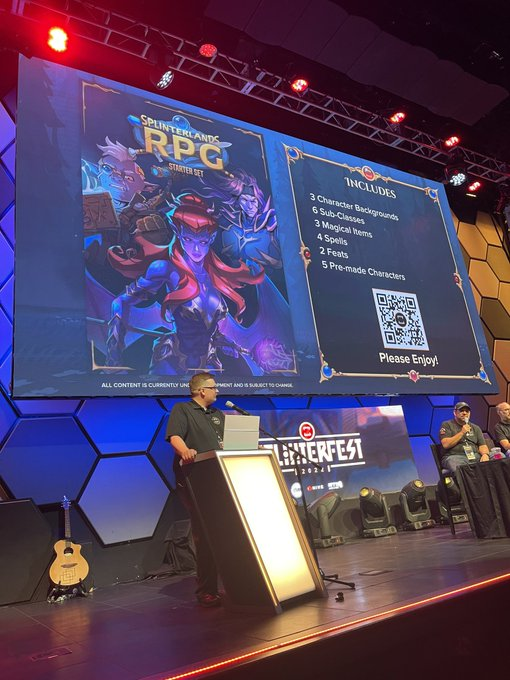 ---
Splinterlands LANDS
Finally, we have a new image shared in the "Splinterfest" about what would be a map, which seems to have much to do with the plots of land that we already know and that took a presale quite some time ago, also, according to the image are in the market section, so it's great, we are still waiting to see what it is.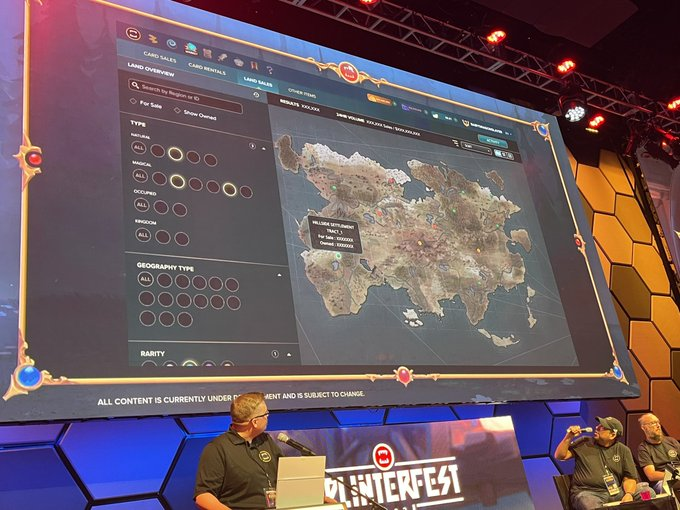 New "Splinterfest" previews coming soon

This is the end of this post, I hope these new developments are very useful for everyone and fill you with excitement like me to know everything that is coming for "Splinterlands", this universe continues to grow, so I recommend joining as soon as possible to "Splinterlands" if you still do not, at the end of this post you will find several links where you will find my reference link, I hope you support me and I will gladly continue to bring quality information and relevance.
See you next time players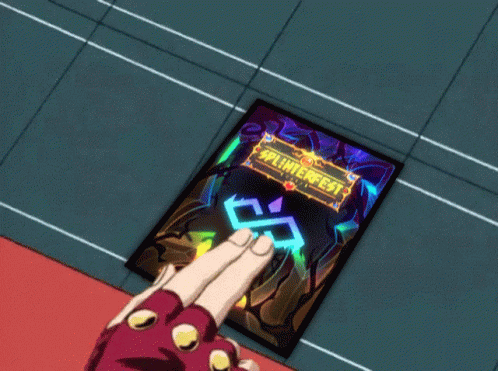 | SPLINTERLANDS.COM | SPLINTERLORE | BLOG | DISCORD | TELEGRAM |

Our Social Networks:
---
---