October 2021 recap - Another personal ATH!
Again a month has passed. Let me show you how my portfolio did.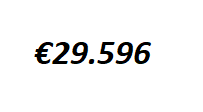 Market update
It was a bullish month, but not with too much exaggeration. The prices went up steadily, which is a good sign in my opinion. The total market cap of cryptocurrencies went up from 2.13 tn to 2.71 tn. Bitcoin dominance was up from 42.3% to 43.9%.
Looking at the prices of the individual currencies, Bitcoin went up from $47,700 to $63,100 this month. The price of Ethereum went up as well from $3,380 to $4,450, beating its ATH a couple of times throughout the month.
Current Portfolio
Again I didn't invest more money in Bitcoin and Ethereum. My overall portfolio value is now about €6,900 higher than one month ago. My portfolio shifted towards BTC (and ETH, away from €). My personal BTC "dominance" is now at 42.4% (from 41.6%).
In total I have invested €2,600 in Ethereum and Bitcoin, so I'm at a €27,000 overall profit.

I managed to steadily increase my Hive Power holdings the last month from 6,846 to 6,990 HP. Almost at 7k!
Will we see a happy continuation of the bull run and reach new all time highs by the end of December? Or was this the final push of the recent bull run? We'll see it in the coming recaps.
Posted Using LeoFinance Beta
---
---