Splinterlands - month three progress
About three months ago, I started playing Splinterlands. Time to see how things progressed since a month ago.
Progress in the game
Still I'm not the best player (by far), losing more often than winning. I do the daily quests and, since I'm too low in the leagues to win DEC, some more battles to (try to) get higher in the leagues. The good news is that I now own enough cards to reach Bronze II by myself.

Again I did use some of the DEC I got as rewards to buy some cards at @monstermarket, resulting in two new level 2 cards.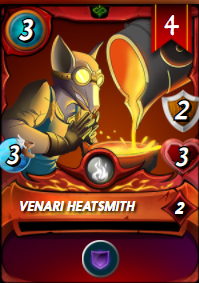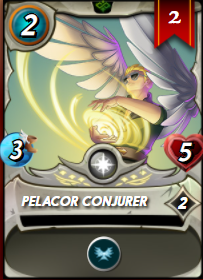 Still not too happy about the adjusted way rewards are distributed in the Bronze leagues. I mostly get a lot of useless potions and Credits after a (too) long day of trying to complete the daily quest...
Investment and return
Always good to keep track of the financial side of the equation. I bought the Spellbook and 10 Quest potions (for $17.5 or 36 Hive). I did buy three Chaos Legion Packs, one with (free) SPS and two (at a big discount) with Hivep on Hive-engine (around 25 Hive/$20 in total).
Card Value
According to Peakmonsters, my cards have a total value of $48.69. This is a lot more than a month ago ($33.56)

Dark Energy Chrystals (DEC)
Because I used some to buy cards, my DEC holdings went down a bit. I'm now at 5.07k (from 5.1k). Also the dollar value is down this month from $78 to $52.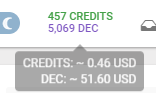 SPS tokens
I keep getting a nice airdrop of SPS every day. I staked almost all SPS I received to get more Vouchers and to make the staking rewards bigger and bigger every day. You can see a nice increase from 63.4 to 86.9 here. As with the DEC price, the SPS price also went down, making my holdings value at $35.90 instead of $56.07.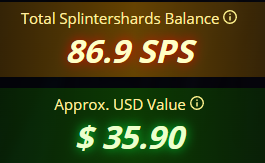 Chaos Legion Packs
As said, I bought a total of 3 Chaos Legion Packs. They are currently worth $22.92. By the way: Does anyone know how to transfer these packs in or out of the game? I haven't found that function yet.


Total return and ROI
In total my assets are now worth around $159. That's a bit less than last month (it used to be $167). In Hive the decrease is somewhat bigger from 200 to about 166. Compared to the 62 Hive ($37.5) I invested, I'm still at a reasonable return (167% in Hive and 324% in dollars).
Want to play too?
If you got interested and want to play the game too? Consider using my referral link, so we can both profit of it a bit.
https://splinterlands.com?ref=erikklok
Posted Using LeoFinance Beta
---
---