Weekly Hive update - 161
Another week has passed, so it is time for a new update.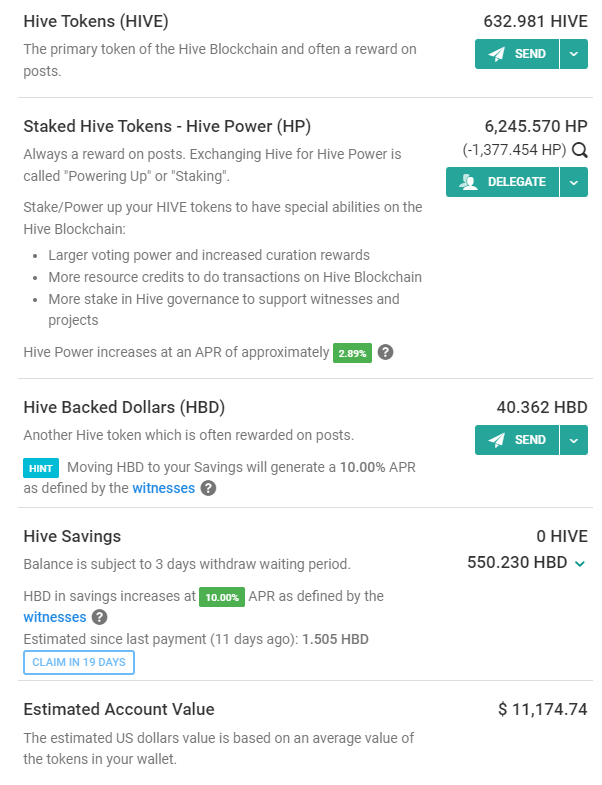 Progress
Last week I was on 6664.3 HP, now I'm on 6245.6, a decrease of 6.28%. Reason for the decrease is that I powered down 435 HP again in order to profit from the high price recently. I stopped the power down, so expect the HP to increase again from next week. The dollar value is more or less stable from $11,042 to $11,175.
Below you can see the graph in which both my Hive Power holdings and the corresponding dollar value are shown. Good to see the dollar value stabilize after the correction of last week. Hopefully it can go upwards from here.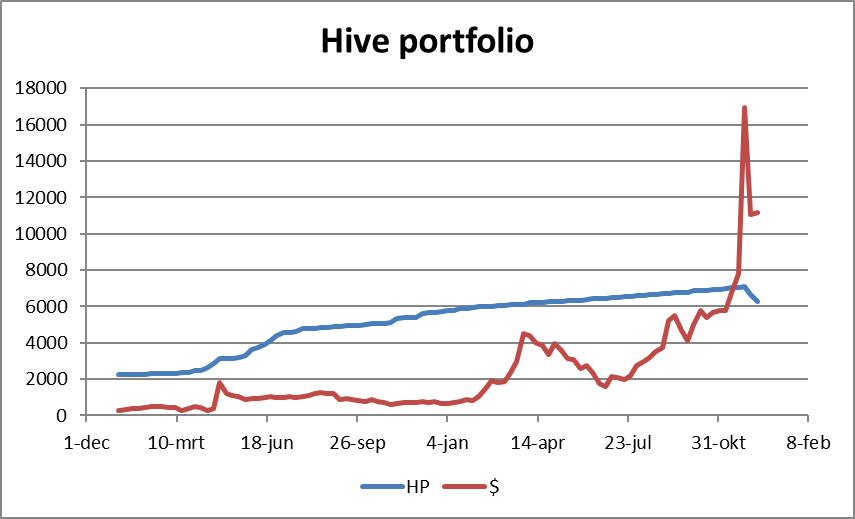 Other tokens
Below you can see how the Hive value of all tokens evolved compared to last week.
Again most tokens appreciate a bit against Hive. Probably the lagging effect of the correction the week before, where most tokens didn't went up too much.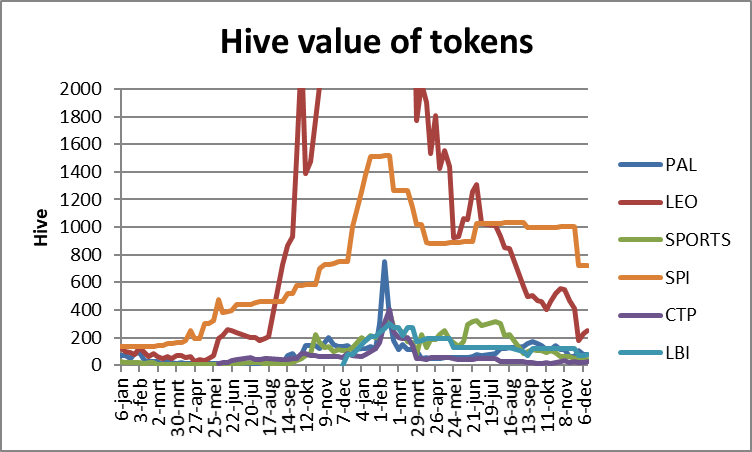 Posted Using LeoFinance Beta
---
---