Newbies guide on how to create Glx account
hello every, splendid Tuesday to you all.
today my main focus is on the newbie who are yet to how to open a (GLX) genesis sport league account, I will be guiding you on how to get that done.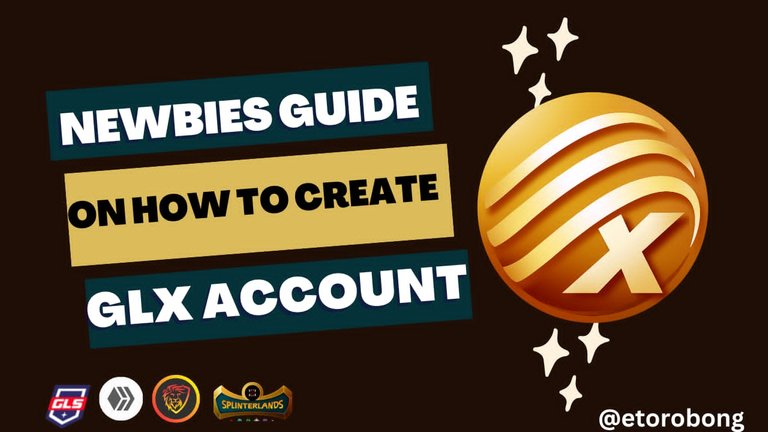 GLX has been one of the top token for the past two weeks now and still trending which have made every splinterlands member would want to be a part of what is tending.
GLX is not only tending because it a new token but the gain that comes with this token is what makes it one of the best for week now and yet it nit giving up., the splinterlands teams has put in huge effort to make sure this token gives everyone who buys and stake it the best gain you can get anywhere. The token is profitable but you have o know the bigger the amount the bigger the reward you get.
h\why not buy the genesis league token now
and in this very post I will show you how to create the GLX account for yourself. lets get started
           STEPS

search on your browser goals.genesisleaguesport link and click on the login button located at the top right of your screen, then you will see a dialogue to login.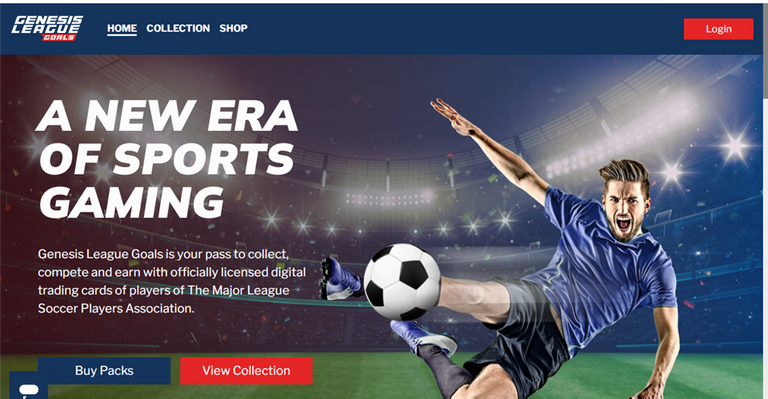 click on the register button as shown below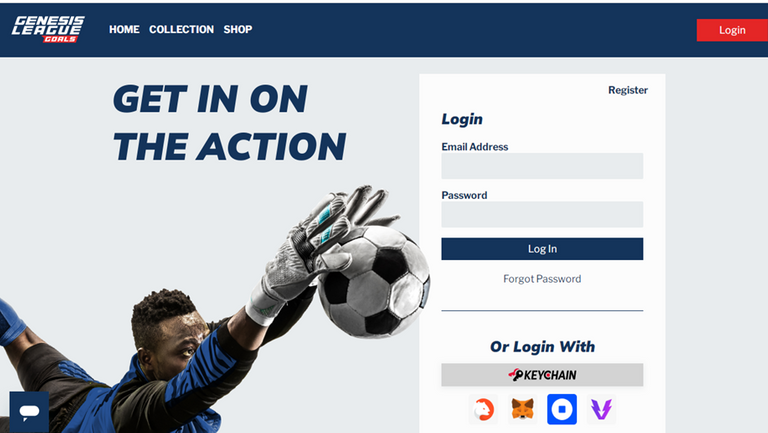 just fill the forms provided with your correct details and then do well to confirm you email address
read carefully the privacy and the Terms of the service and then check in for any corrections if needed

creating your password. you will be giving two forms to fill and then to also confirm do it correctly and do well to click on the boxes.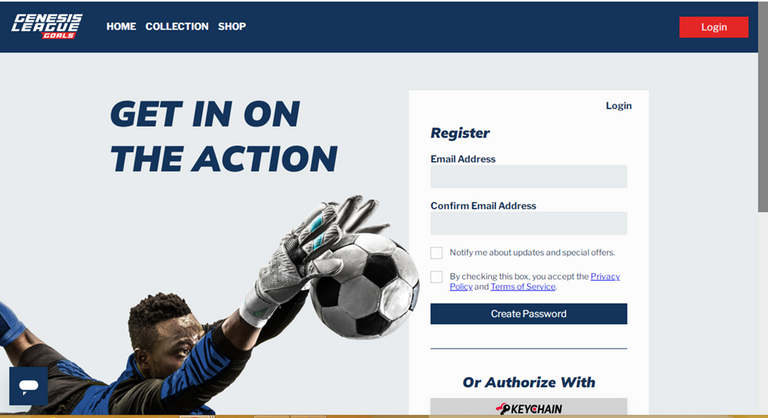 quickly input your password and then confirm to be sure
if you are sure of all the information you have provided then click on resister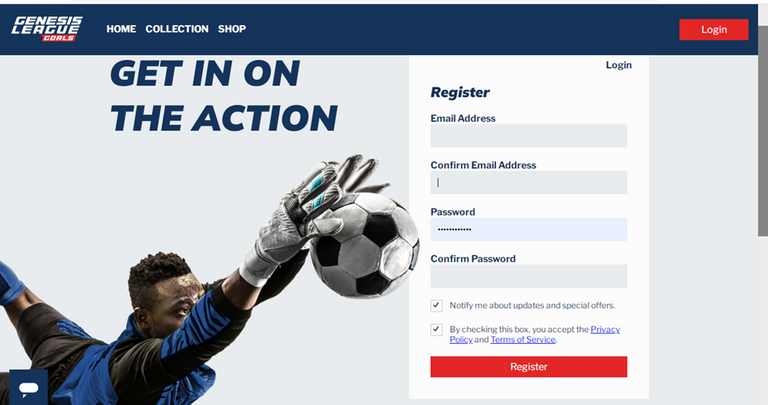 a mail will be sent to the email address in which you have provided for confirmation. quickly check your mail box for the email from genesis league sport.
8.click on the mail that was sent to you, you will find that at the middle of the message here is a screenshot below
if you have click on the link then you will be brought back to the Genesis league home page where a notification will be sent to you that your account has been verified. then all you just need is to make use of your username and password to login.
with just theses few steps your account is ready, you can proceed to you tribaldex and buy your (GLX) token and then come to your wallet here and transfer it in from your hive-engine then you can finally staked your token.
In case you are wondering what is Glx, here is an answer to your question.
Genesis League Sports (GLS) is a decentralized gaming ecosystem that allows true player ownership of sports-related digital assets in addition to a Decentralized Autonomous Organization (DAO) that will give players governance control over many aspects of the platform. It provides a secure and user-friendly blockchain experience for gamers and sports fans.
I JUST HOPE YOU FIND THIS USEFUL.
---
---