Lunakari Mistress My Entry for Splinterlands Art Contest Week 214!
🖤Lunakari Mistress
Hello my friends here at Hive Blockchain, I pray that you are all in good today. Welcome back to my fan-art blog for the @splinterlands weekly contest, and for this fan-art I present to you my version of Lunakari Mistress. Below is my process of making this fan-art.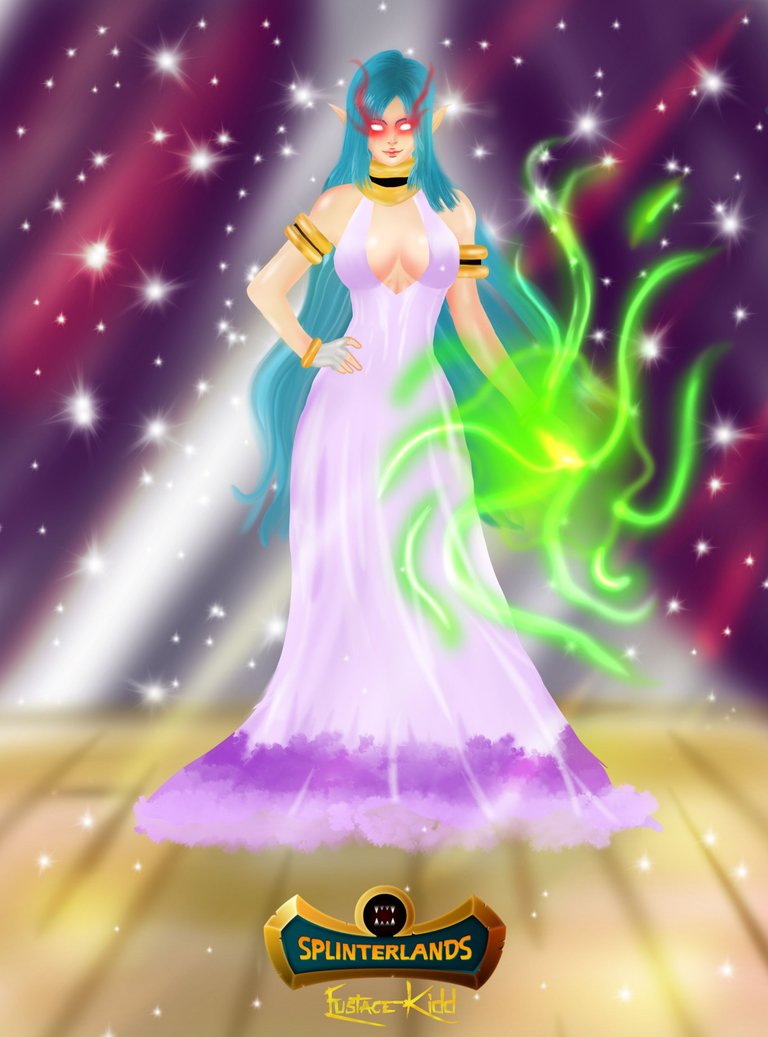 Lore: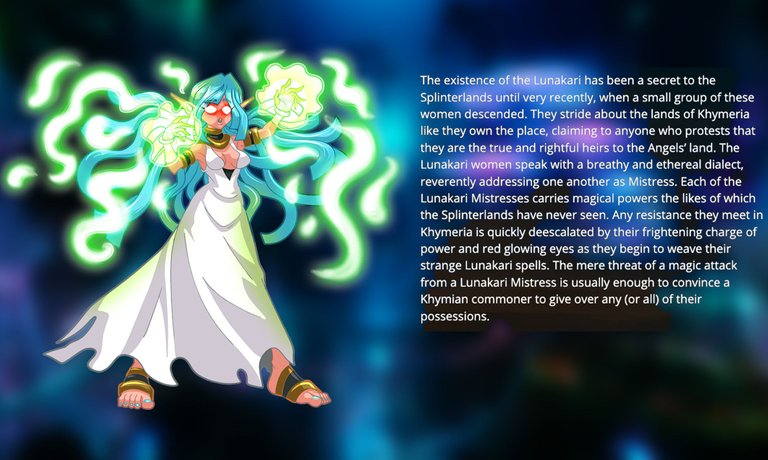 Process:
1.
For this artwork I start from sketching it first, a full body piece. Then I started to paint it with good combination of colors.
2.
In this panel I added the hair, at first I was confused on where to place her hair I mean the wave, either left or right? HAHA. I also added details to her dress.
3.
Next is the magical energy from her hands, and the red aura on her eyes. I also added some highlights to make her more look edible, I mean presentable 😅.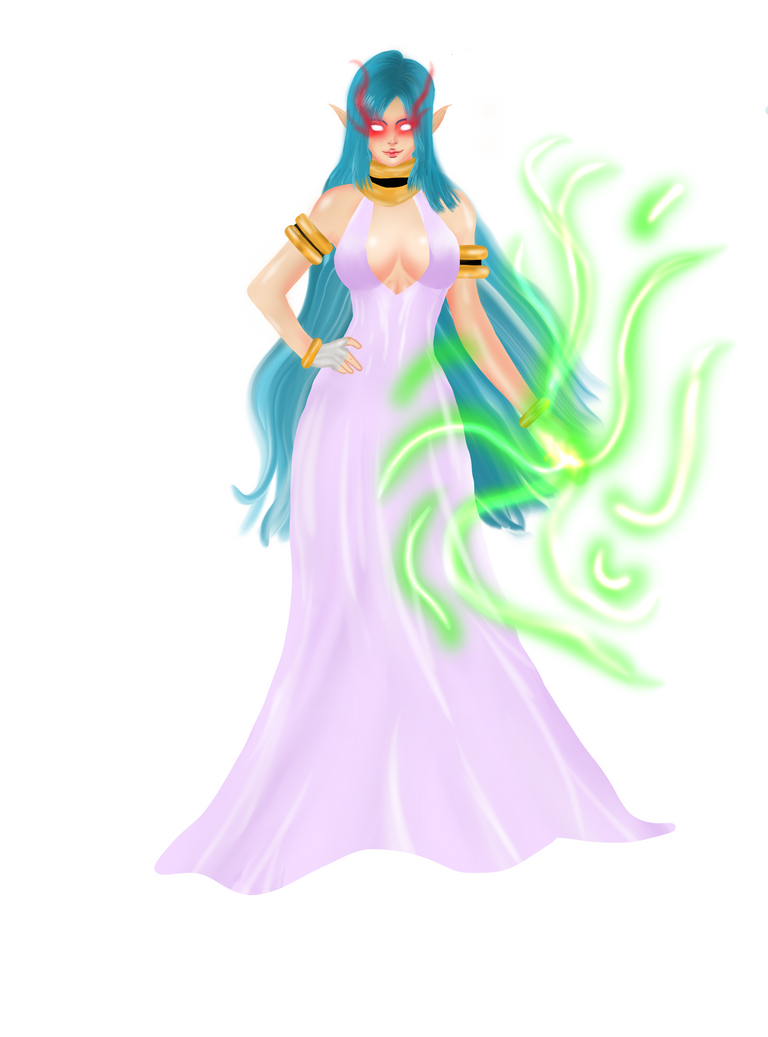 4.
The next thing is to make the background of our artwork, I'm having a bit of a hard time here, because sometimes I just make an abstract background, but today I tried to make a background that looks like what I'm creating is on stage. So first I made a floor, and of course I also added her shadow to it to make it look real. HAHA.🤣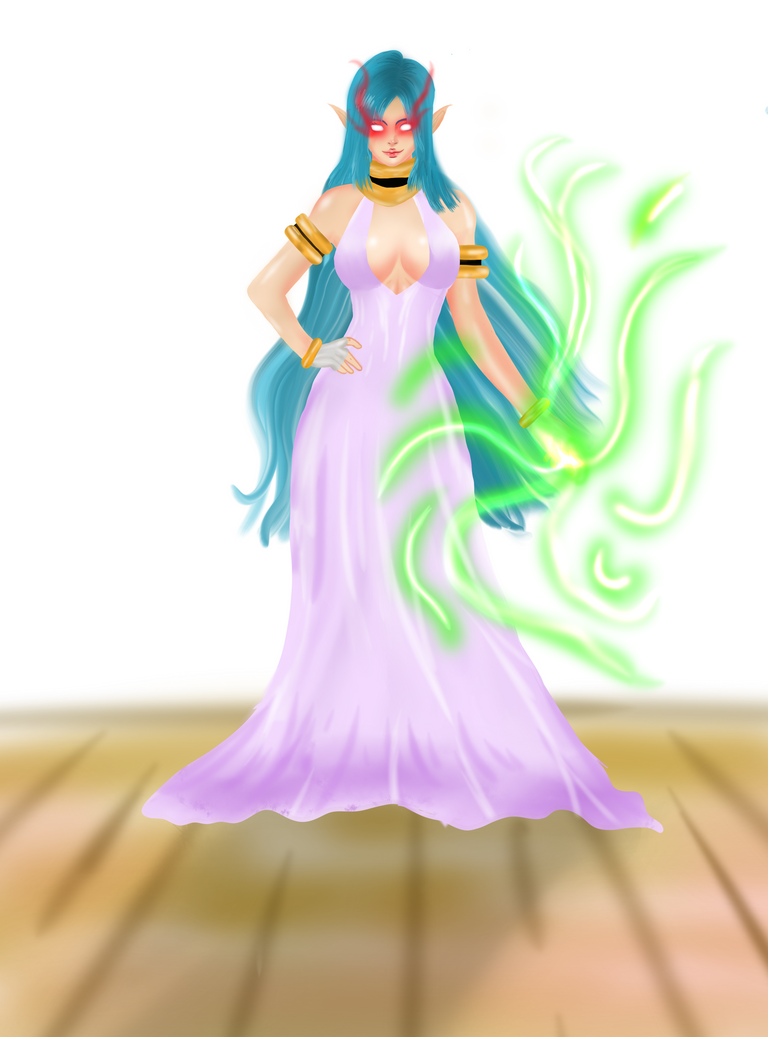 5.
And after a few minutes of creating our background design, here is the result. I just made this Christmas Vibe because Christmas is only a few weeks away. I also put a design on the bottom of her dress if you notice, I like it 😉, how about you?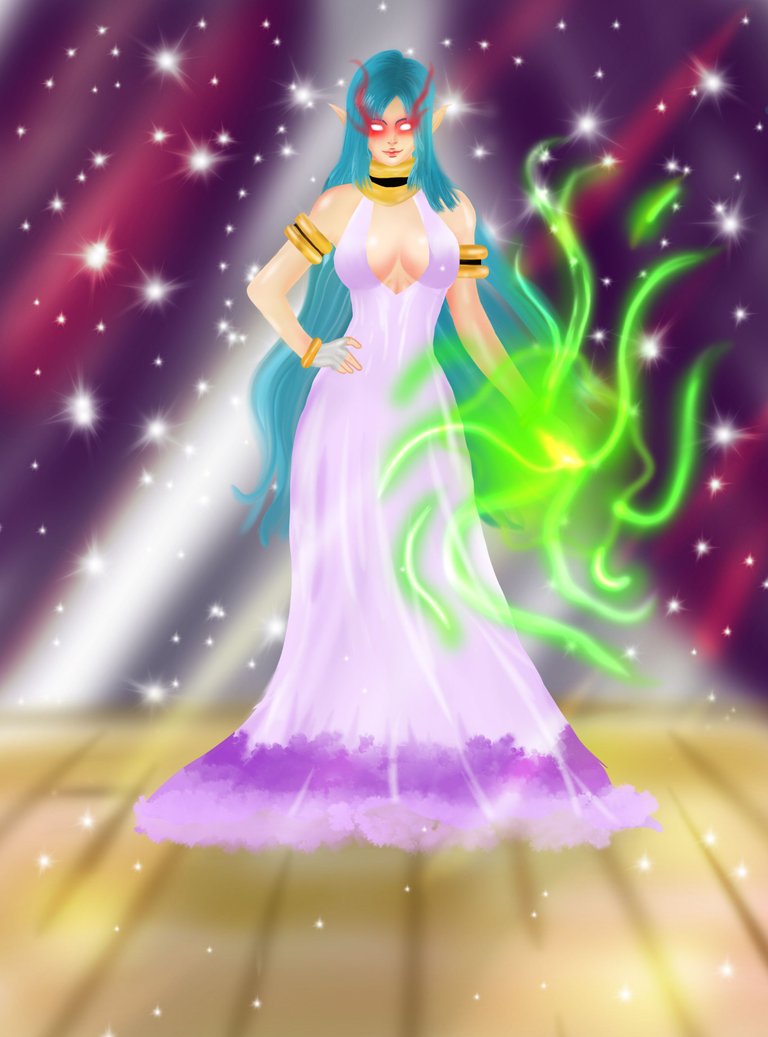 FINAL OUTPUT
I really enjoyed the artwork I made for today, I hope you like it too. And I hope you will still be there for my next many artworks, thank you very much for your support. PEACE!!
P.S @thecuriousfool Bro, this is what you requested for. 😘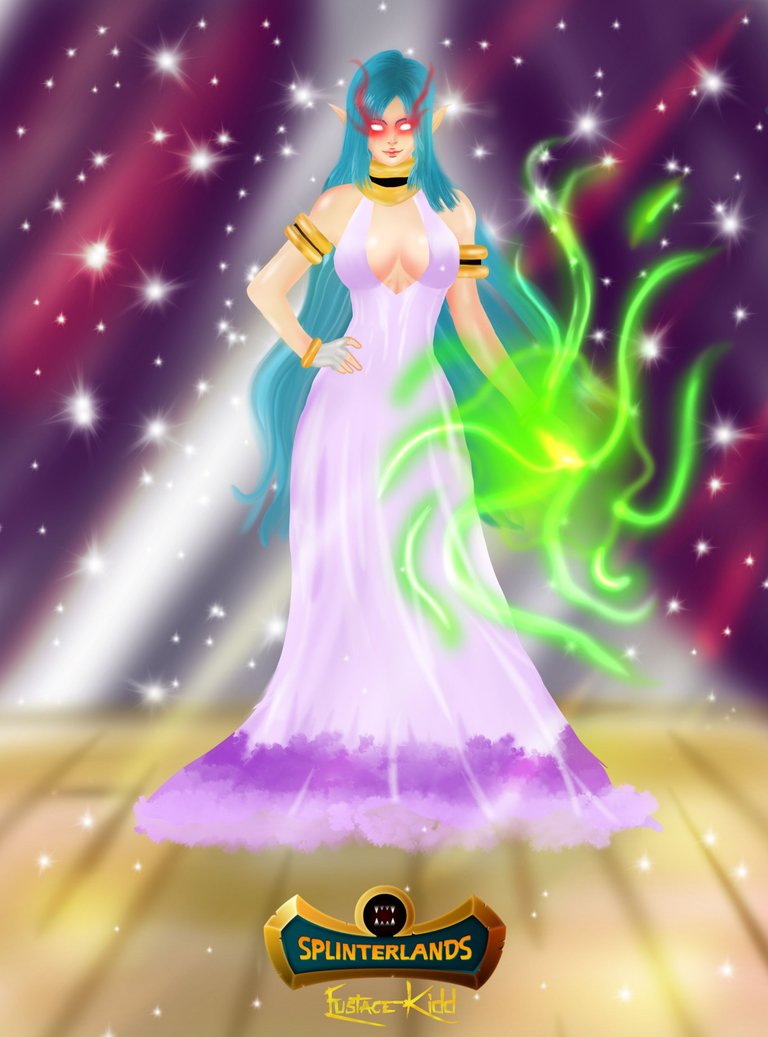 Join us here at SPLINTERLANDS.COM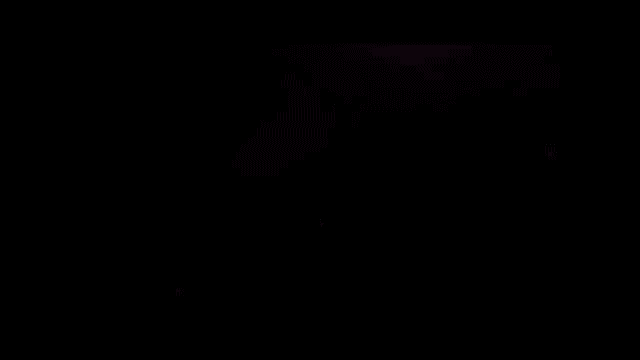 ---
---