Splinterlands Art Contest! // Week 173 // Fire Elemental
Hello every one I wish you all in great health where ever you are. For this week, again I have my entry for @splinterlands art contest. I never thought the outcome of this one is good as dope. HAHA.. Or it's just me praising my own creation 😄😄😄. Yeah for this week I created my own version of Fire Elemental🔥
Still, by the use of mouse and keyboard, I did it in my free time in our office.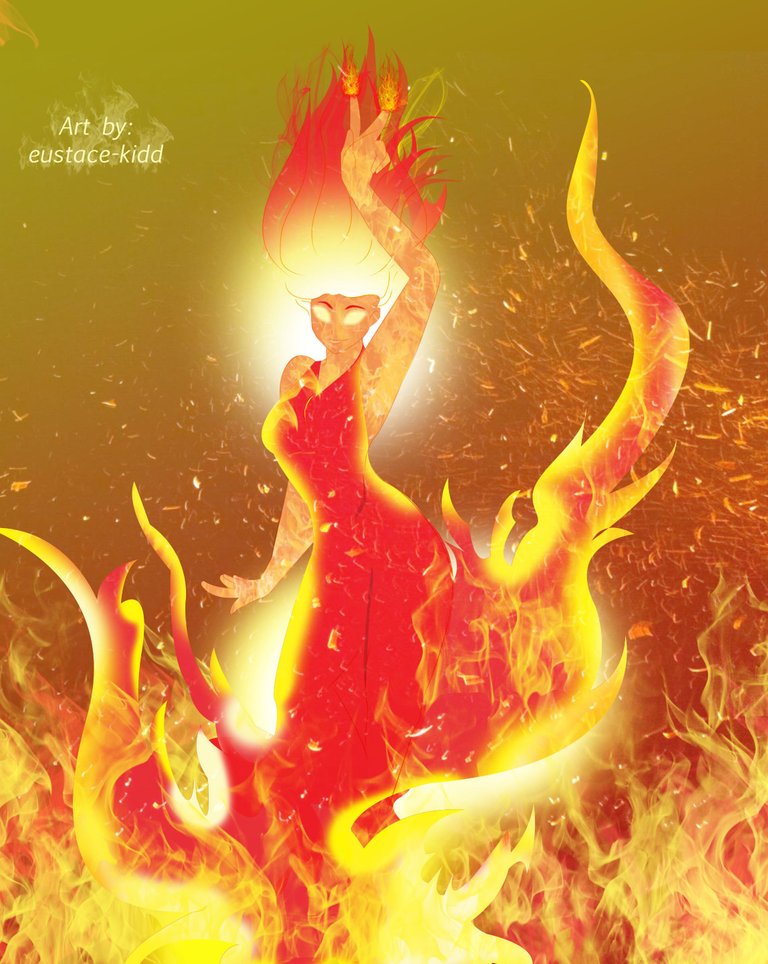 🔥 FIRE ELEMENTAL 🔥
Process:
🔥 First I sketch it in Adobe Illustrator as always,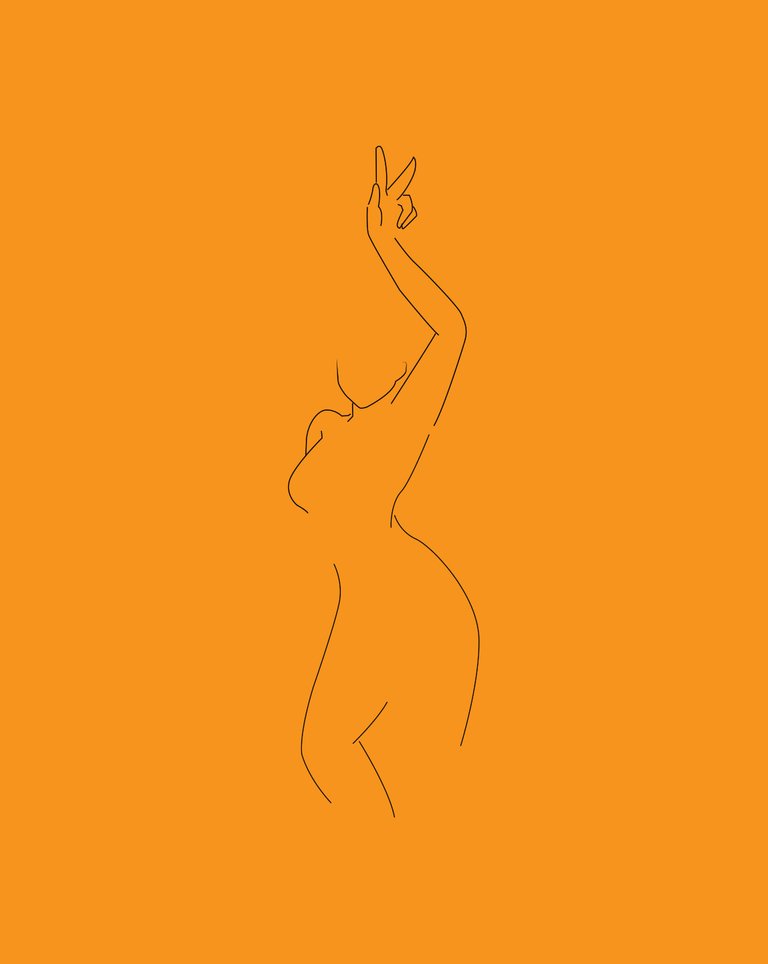 🔥 I hope this pose is good, like a dancer..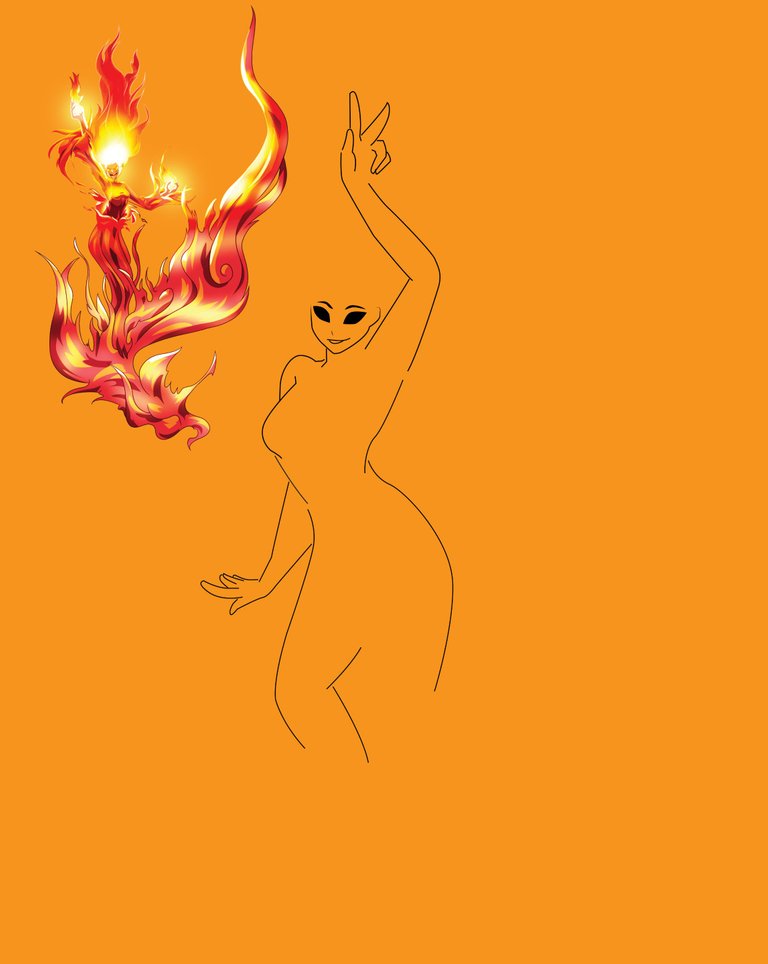 🔥 I also follow the style of her hair.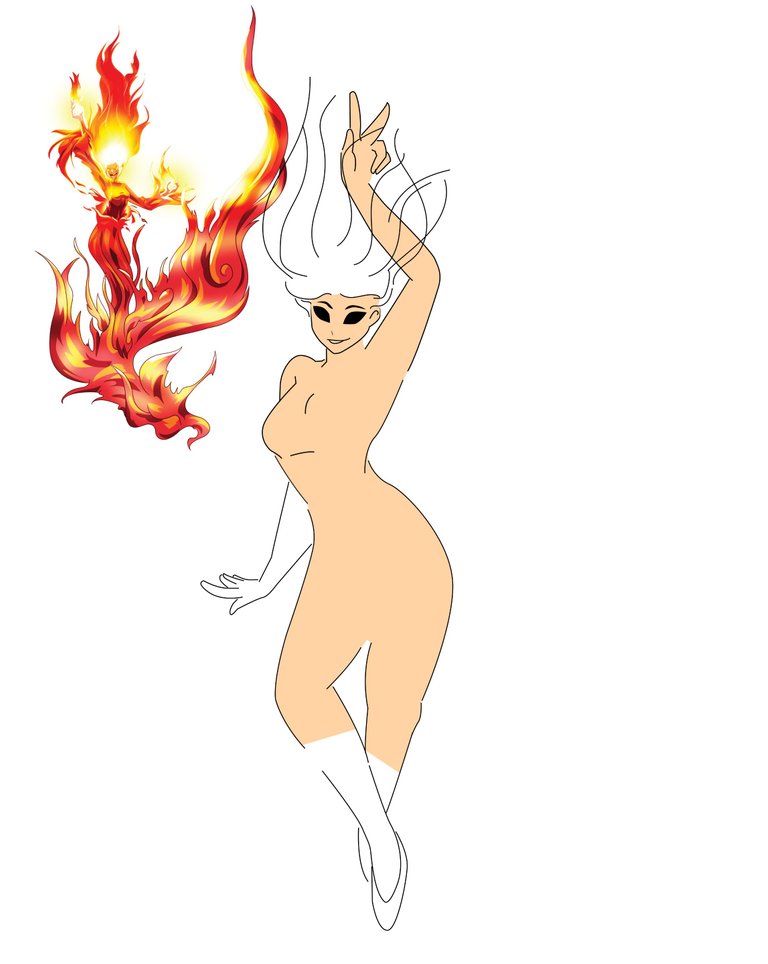 🔥 I put those two fireballs on her fingertips symbolizing her 2 damage in battle, that make sense right? 🤣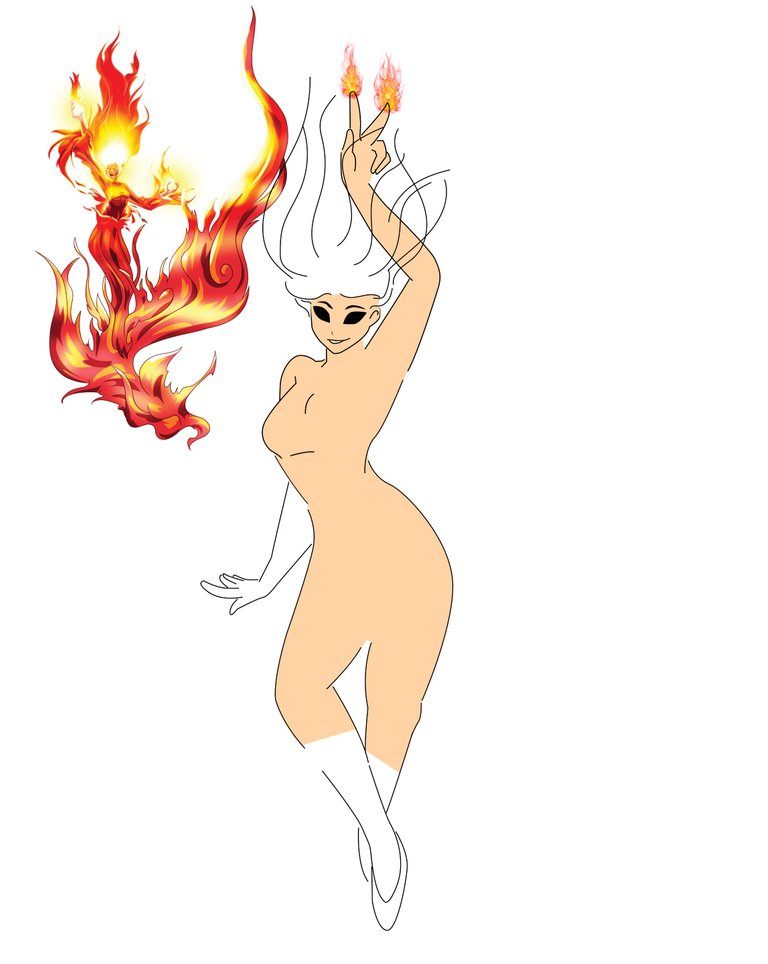 🔥 In this part I'm starting and trying to trace her hair one by one using Pen-tool.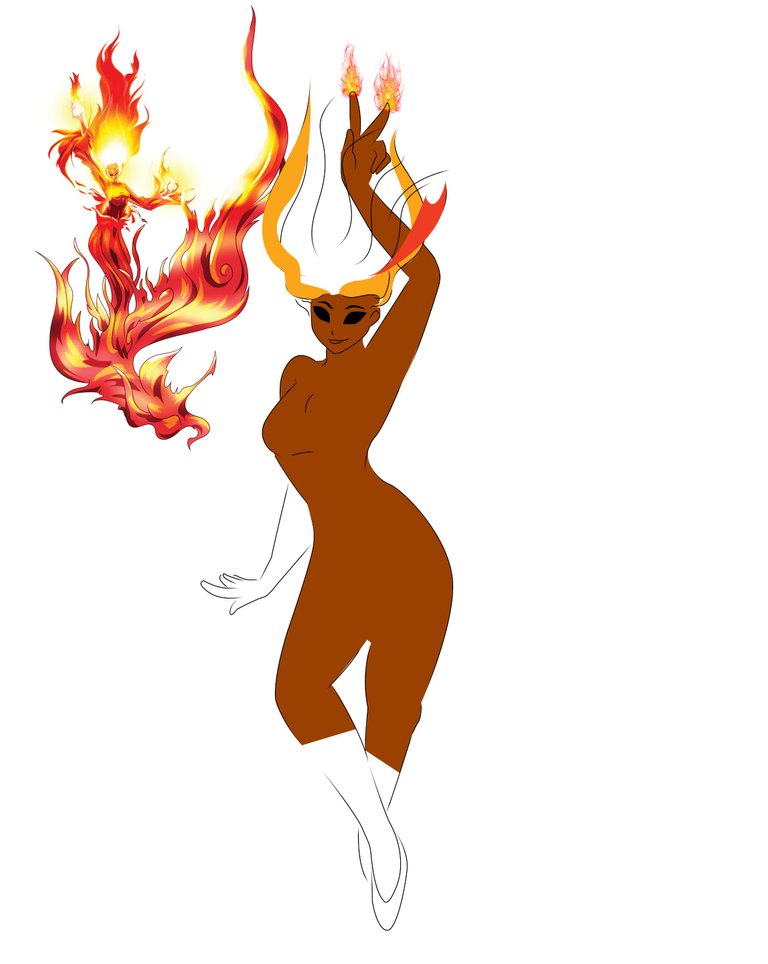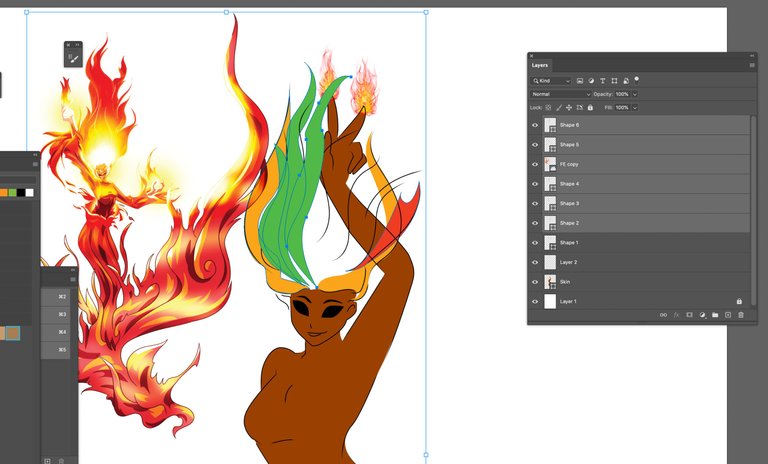 🔥 Now her hair is almost done.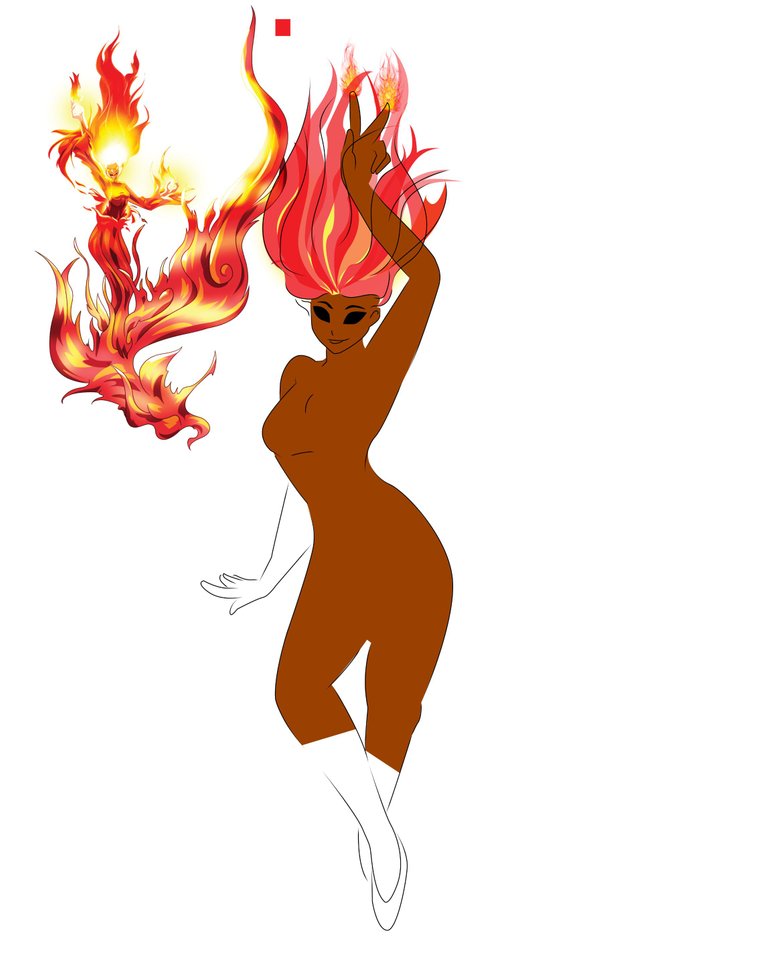 🔥 Let's light it up!!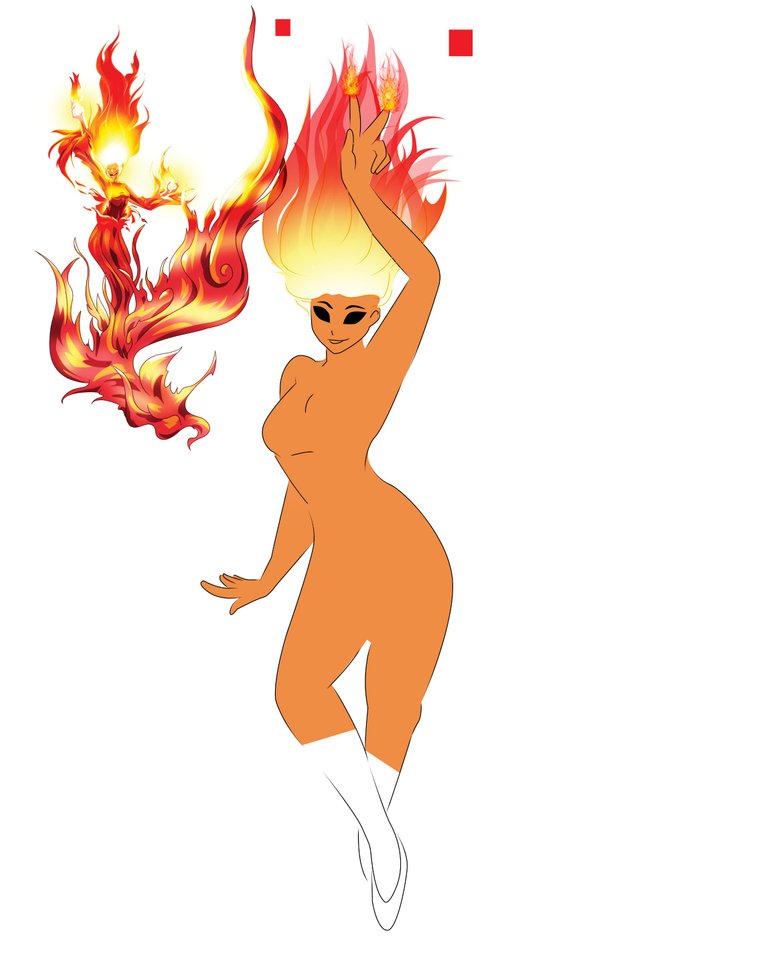 🔥 I gave her clothes so she wouldn't get cold. HAHA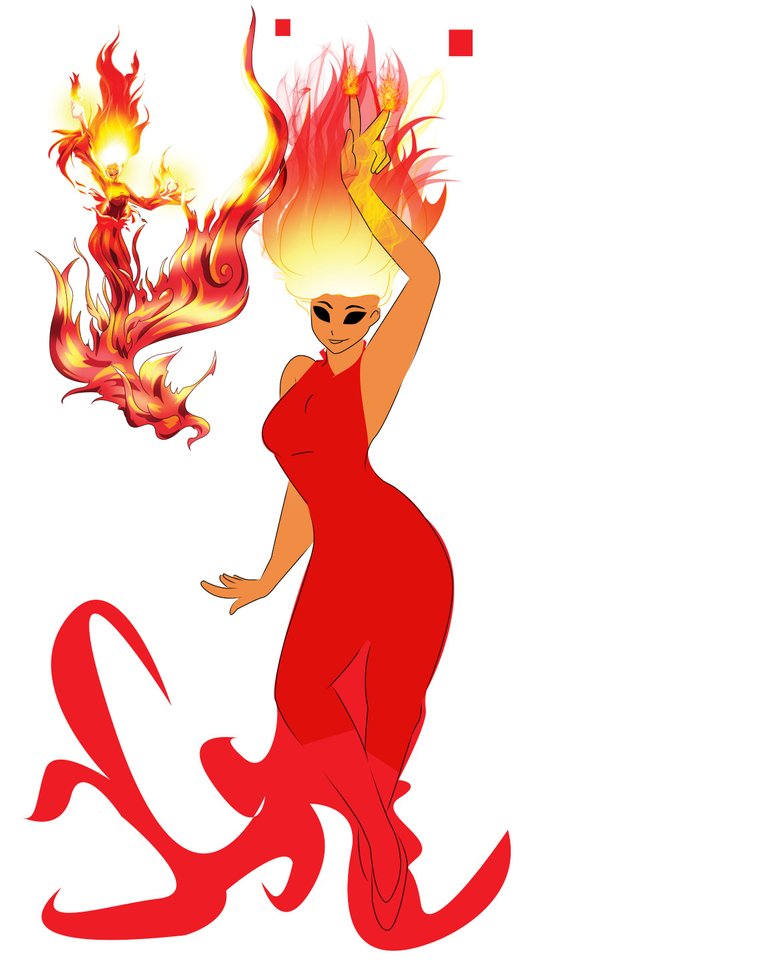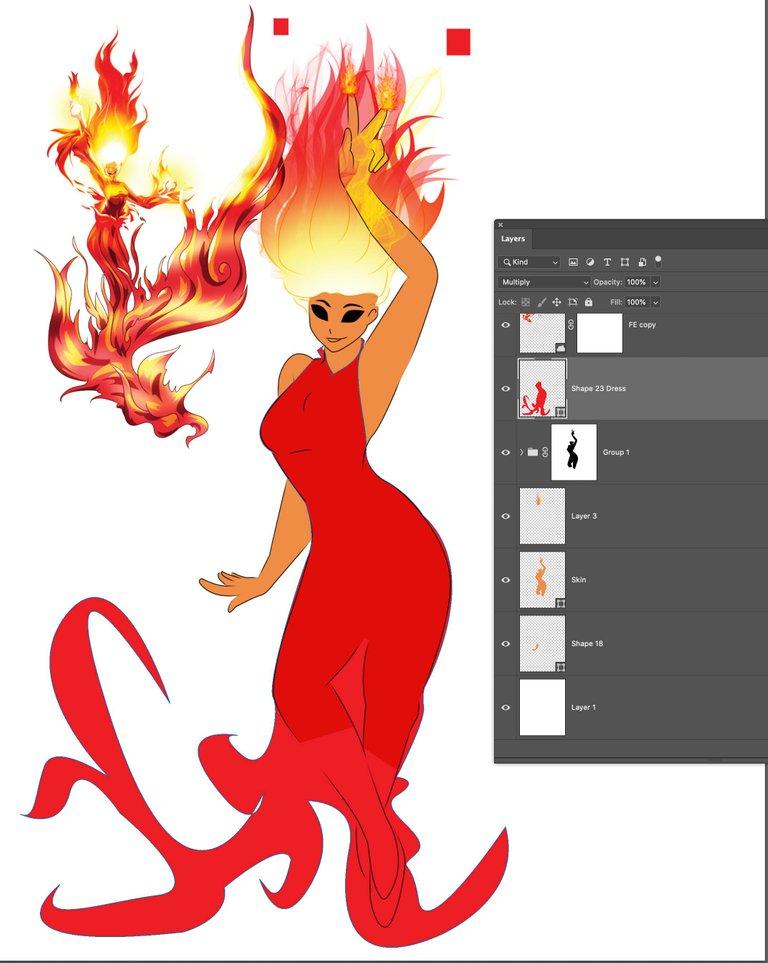 🔥 I added some fire brush presets for her skin textures.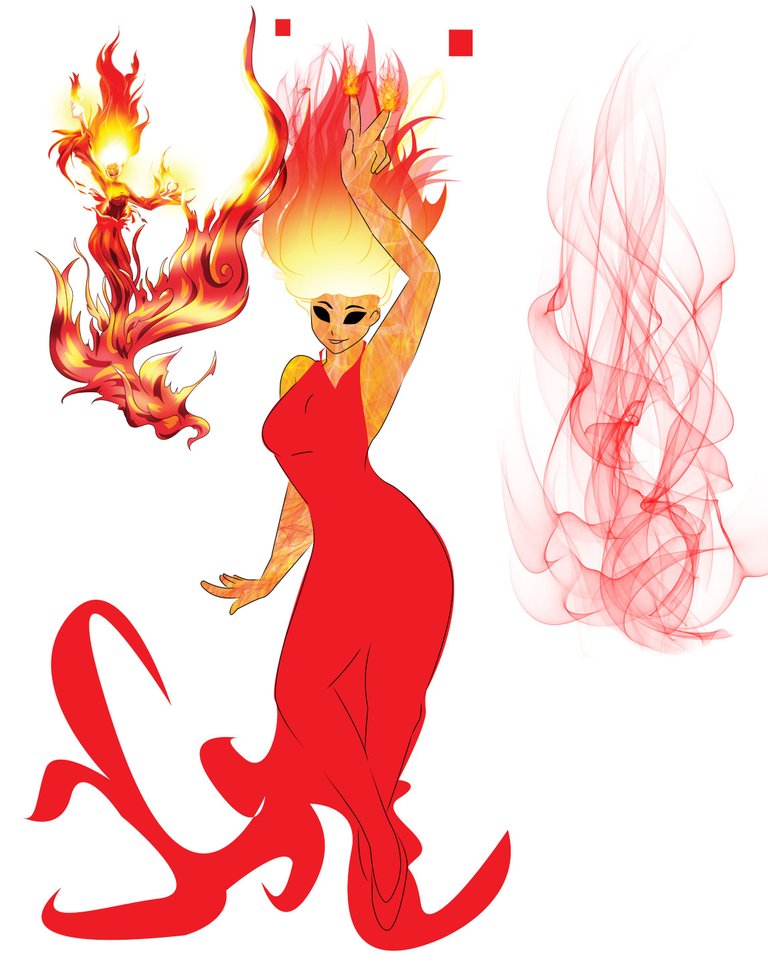 🔥 On this part I already put the details for her dress and fire blaze around.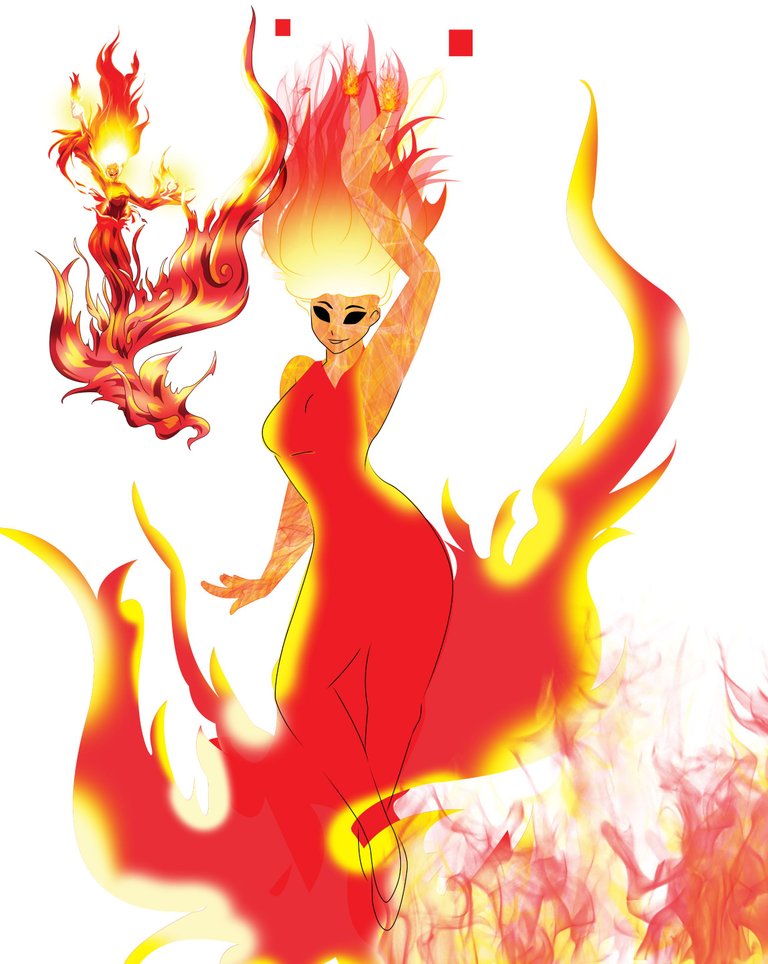 🔥 I also added some dramatic gradient background, for me its really dramatic. HAHA, IDK.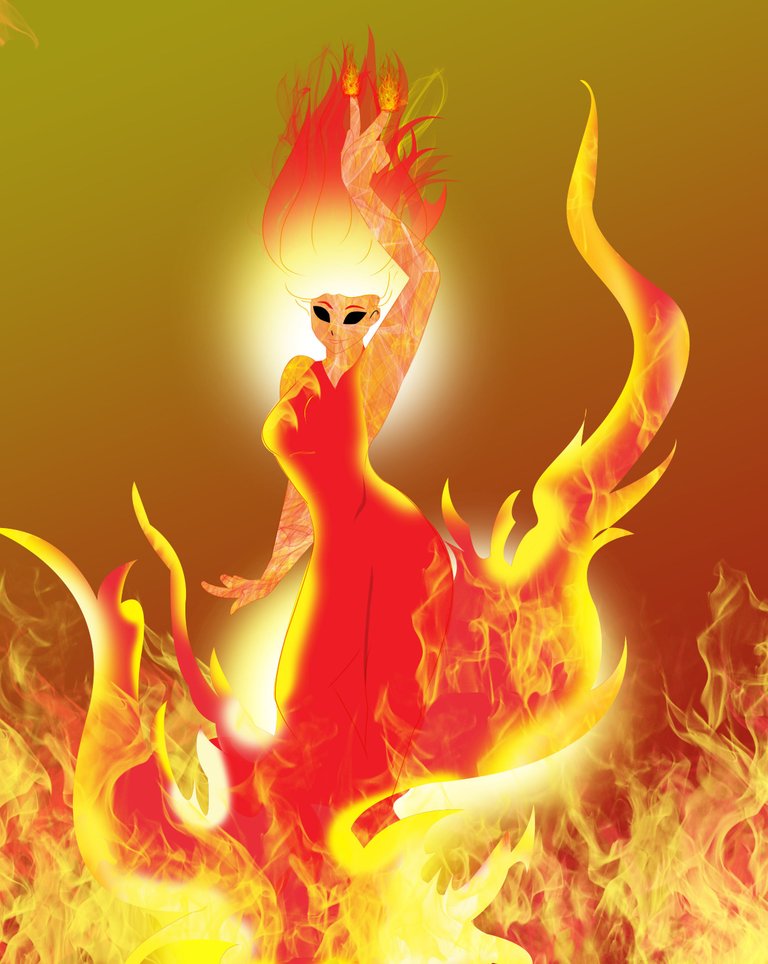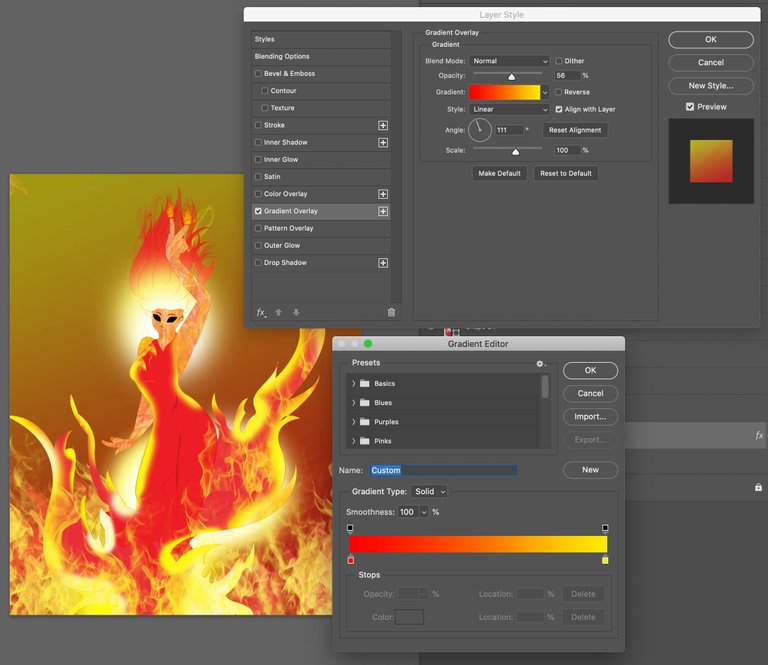 🔥 Its almost done ❤️, by the way I revised here skin texture in this part.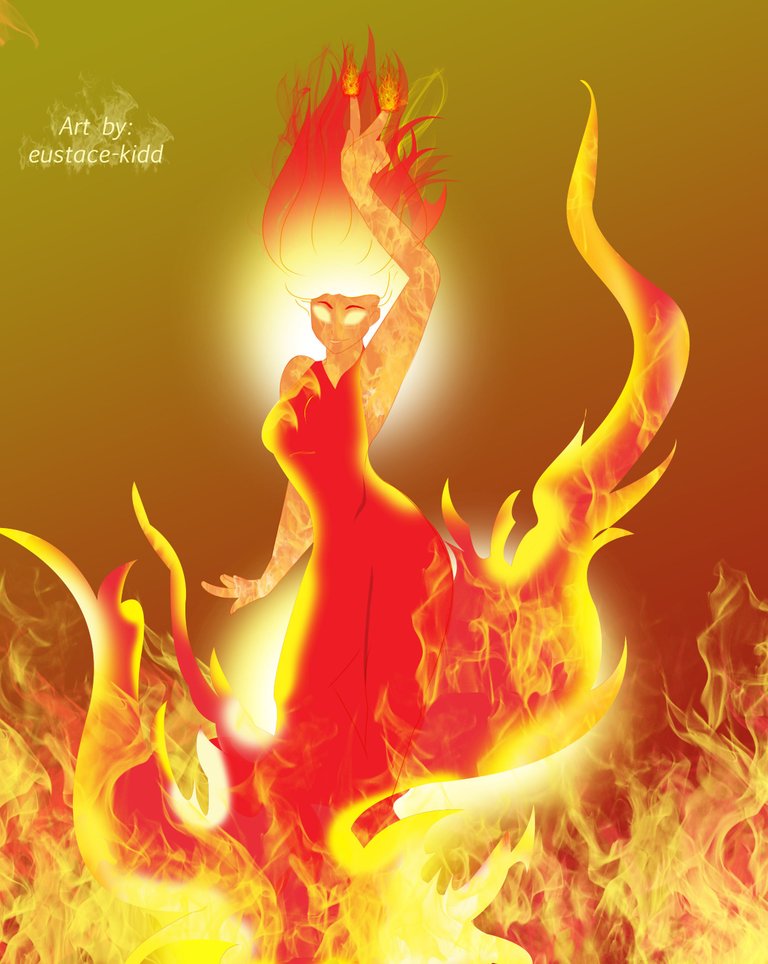 🔥 And for the final touch I added some fire dusts.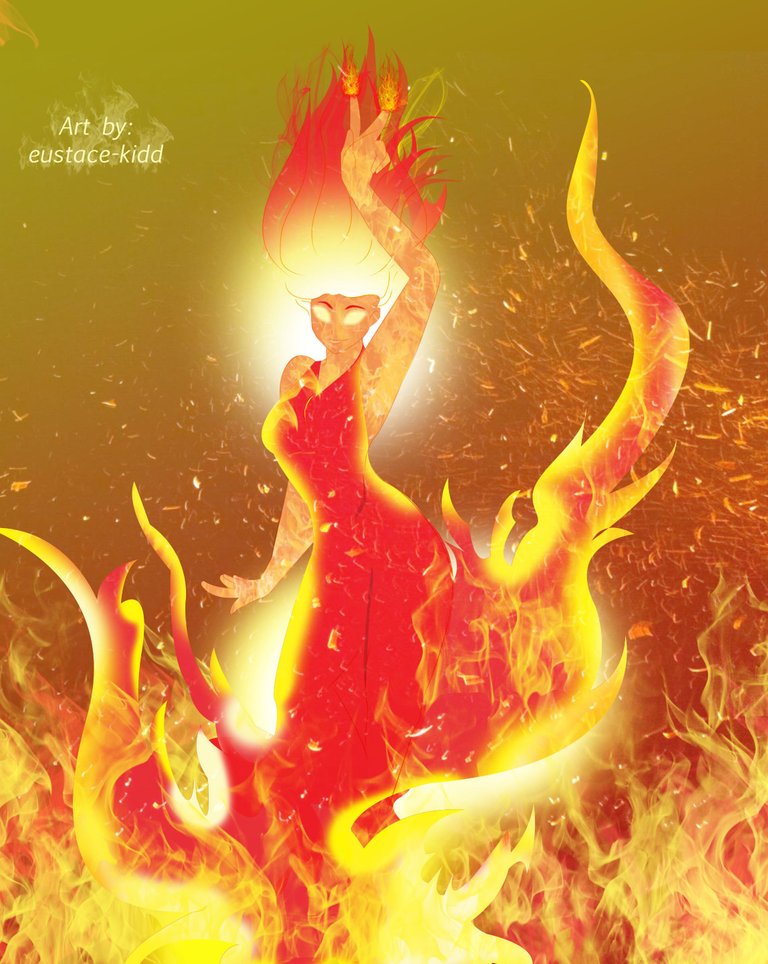 For me, this contest really triggers every competitors hidden talent and creativity and it's fun. By the way it takes three days before I finished this Artwork not a busy week for me,😊so thats it, I hope you like it too as I, HAHA. Your support is a big help for me and I will make sure to get better everyday 😌. God Bless Us All, it's your boy @Eustace-Kidd, see you next time Ciao 👌!

---
---