The big and the small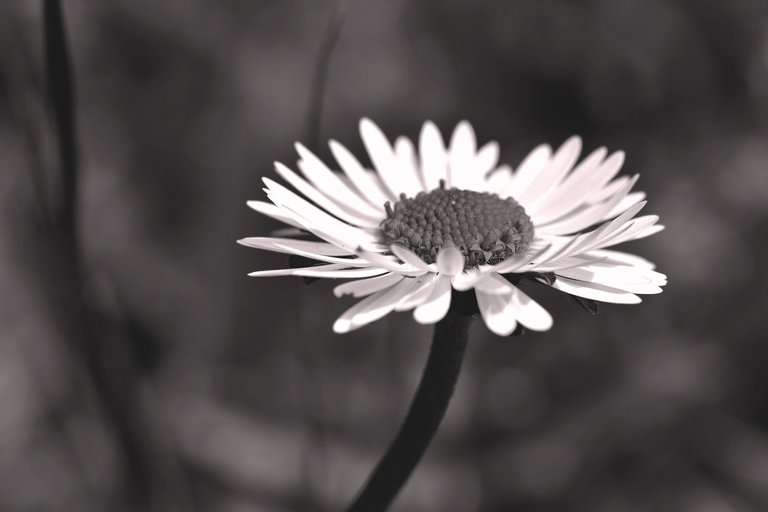 I have always like those.
Because they are small. Because people normally don't pay attention to them. They just grow wherever they want and don't give a shit :) You can cut them down, step on them and they will always come back.
Just as pretty as before.
Plus they have quite a pleasant smell.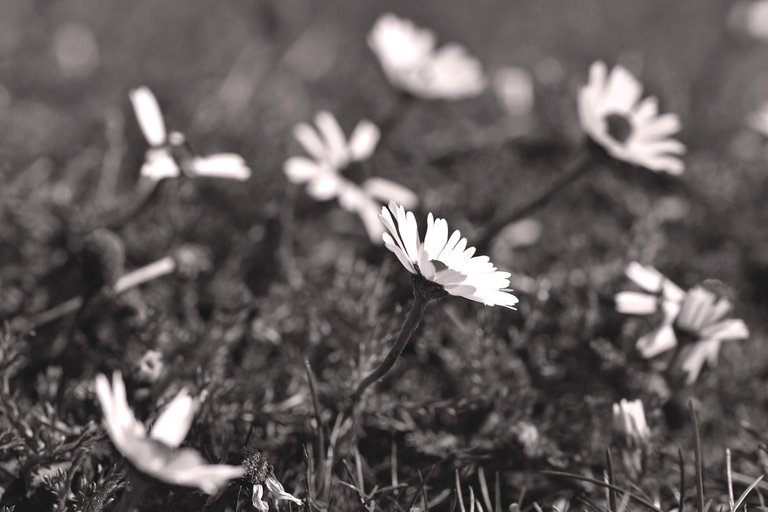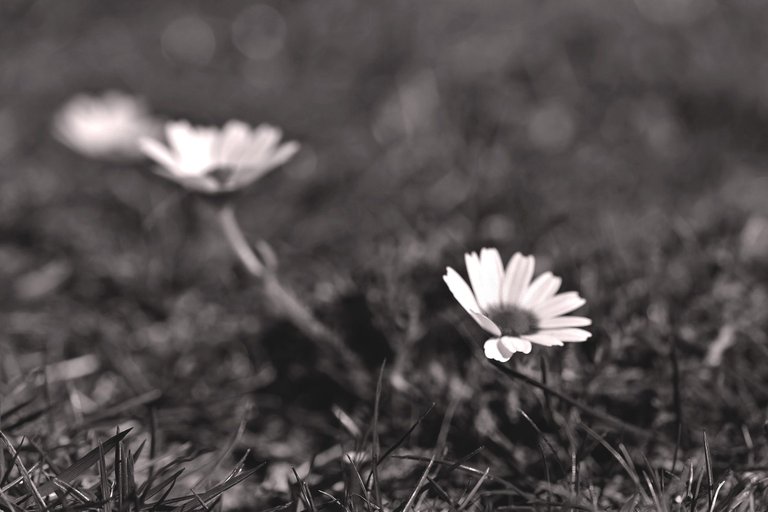 They usually grow pretty short and close to the ground. In those more open spaces where it doesn't really pay off to have a long skinny leg - wind is the enemy here.
Also because of the humans that have some cutting grass disorder and they just keep trimming them as long as they are taller than a finger :p
But the one below was growing in a wild spot among tall grasses, weeds and bushes and can show off the long neck (also because there is no other way to get some sun).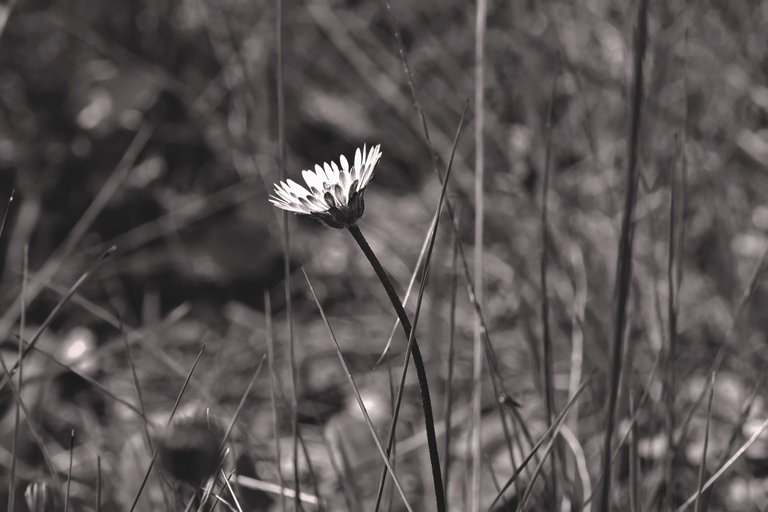 And then you have those flashy big ones. Those are Cape Daisies that normally get planted on purpose in gardens. They will bloom in the hot months with large white and purple flowers. I saw some orange on sale too, very pretty :)
The lowers are about an apple size and usually you can find a bunch of butterflies around them too.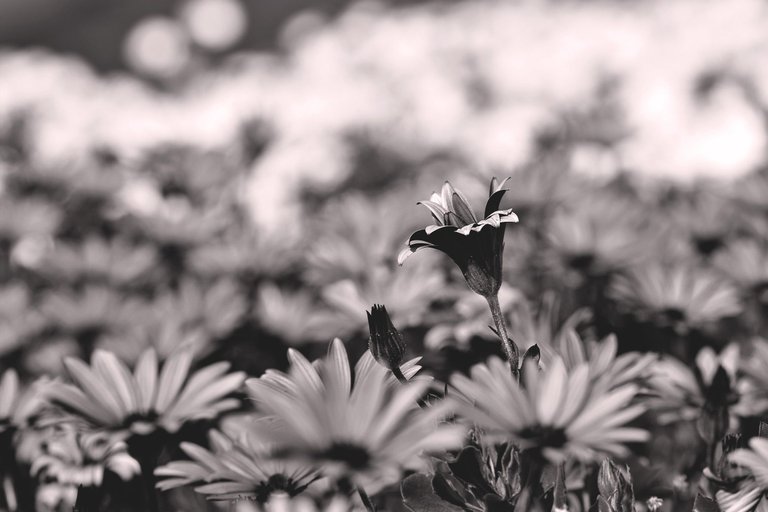 Those are growing outside one of the public buildings here in a full sun.
Always liked to pass by that spot just to have a look at them.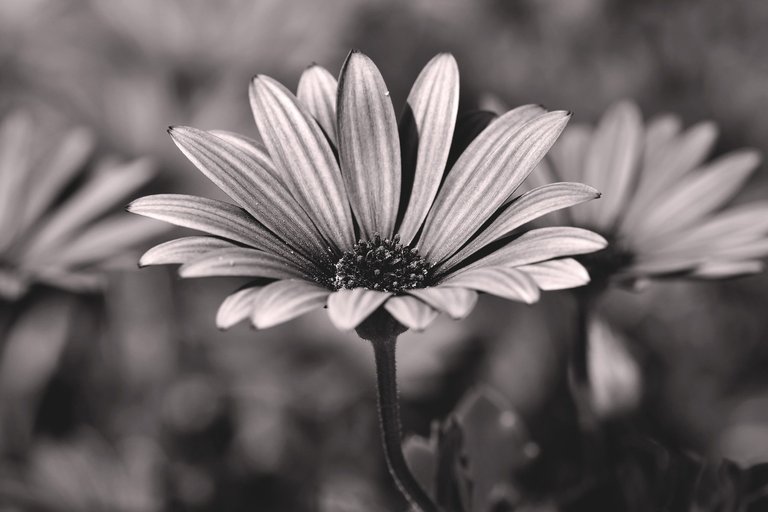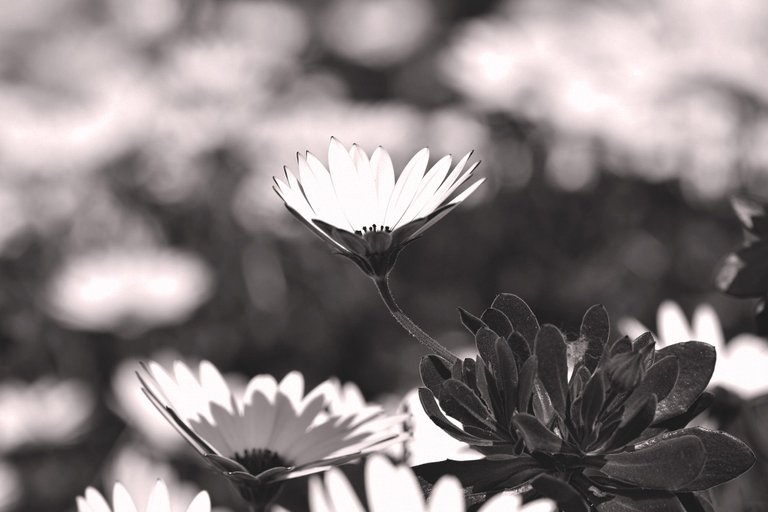 ---
Monochrome song for today:
Mono - Kanata
year 2014
Mono is a Japanese post-rock band. They do have some pieces with vocals, but I prefer the fully instrumental ones. They are so full of sounds they don't need any human voices.
»«
Shot with Nikon D5500 + Sigma 105mm lens
All photos and text are my own.
»»-------------¤-------------««

---
---