The most profitable Play2Earn games - Part 1
Hello everyone...
There is no doubt about the great potential that crypto games can prove to have, as at the time of writing this article all crypto games have a daily volume of over $150 million thus generating many sources of income that are helping entire economies such as the Philippines or Venezuela. The main players in the industry are Axie Infinity and Splinterlands two crypto games that are leading the way with hundreds of thousands of players a day earning crypto consistently and securely.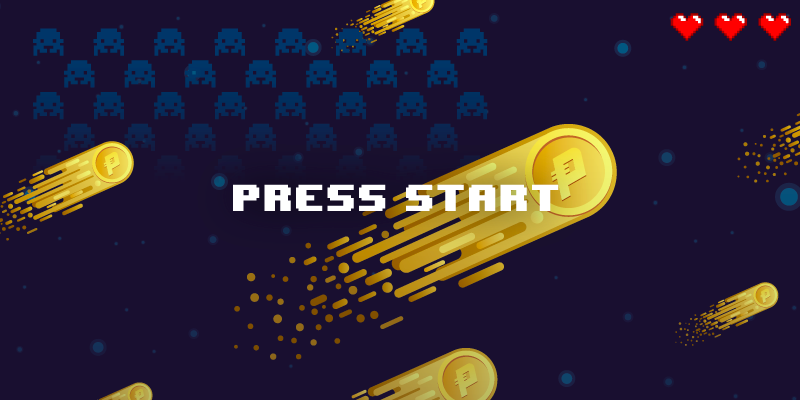 SOURCE
But besides axie infinity and splinterlands, other games also have excellent potential and challenging gameplay that is also attracting a lot of attention from people looking for a good return, as there are many and every day only more and more market is launched, it is convenient to know which are the most profitable by analyzing them from a technical point of view. That is why I will make a series of publications where I will analyze 8 of the crypto games with the highest demand today and also what to expect from this growing sector.
Splinterlands
The king of the moment could not be other than the game that was born in this blockchain and that many of us saw growing from the beginning when investing in crypto games was not fashionable.
Splinterlands is a collectible card game where it allows players to fight each other and collect NFT cards of rare monsters, splinterlands currently has a large record of daily users and more than 3 million transactions of smart contracts every day.

To start playing you must acquire the spellbook which will give you initial cards that have summoners and monsters, to play a game you must choose a summoner depending on the element you want, also each monster has different skills that can give you the victory but according to the mana limit.
The ways to win in Splinterlands are varied, for example, you can buy and sell very valuable cards that could exceed $5K, also with each battle you win you receive DEC and depending on your league can be from 0.002 to 200 DEC and the price of DEC is currently $0.01566. You can also earn by staking with the DEC earned to multiply your earnings.
Another method of earning in splinterlands is by renting cards and the recent governance currency that has been added to the game SPS, which in addition to all players being given free SPS for a whole year for the airdrop, you can also multiply it by staking it in the same game which can also allow you to opt to buy packs of cards.
Axie Infinity
A crypto game based on the Ethereum blockchain and which has been inspired by pokemon and Tamagotchi, axie infinity is one of the most successful NFT games of the moment, with over 2 million active players as of the 6th of this month and which recently broke a record by being the first crypto game to process over $1 billion in daily transactions, but was surpassed as on the 6th of October it processed over $2 billion.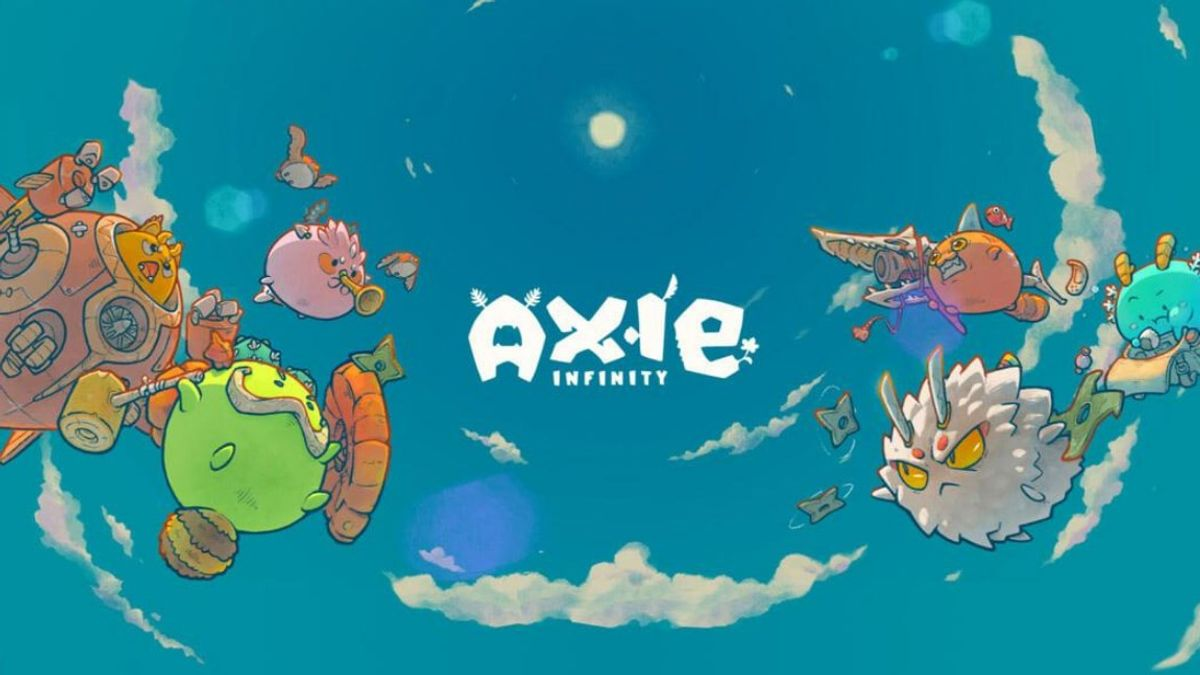 SOURCE
To play Axie infinity you need 3 Axies, which you can buy, depending on the axies and their characteristics you can have a lot of advantages when participating in the battles against other players or doing the daily missions. In axie infinity you can earn in several ways, buying and selling the axies that can be from $300 to $1200, also you earn SLP with each victory that you can sell in the market, the current price of SLP is $0.08.
CryptoBlades


Another NFT game that belongs to the BSC is also based on a battle system where you get rewards for winning, currently, cryptoblades has a transaction volume of over $3 million with many users earning SKILL. Although lately, they have changed their policies causing many players to leave the game which has caused the SKILL to drop drastically.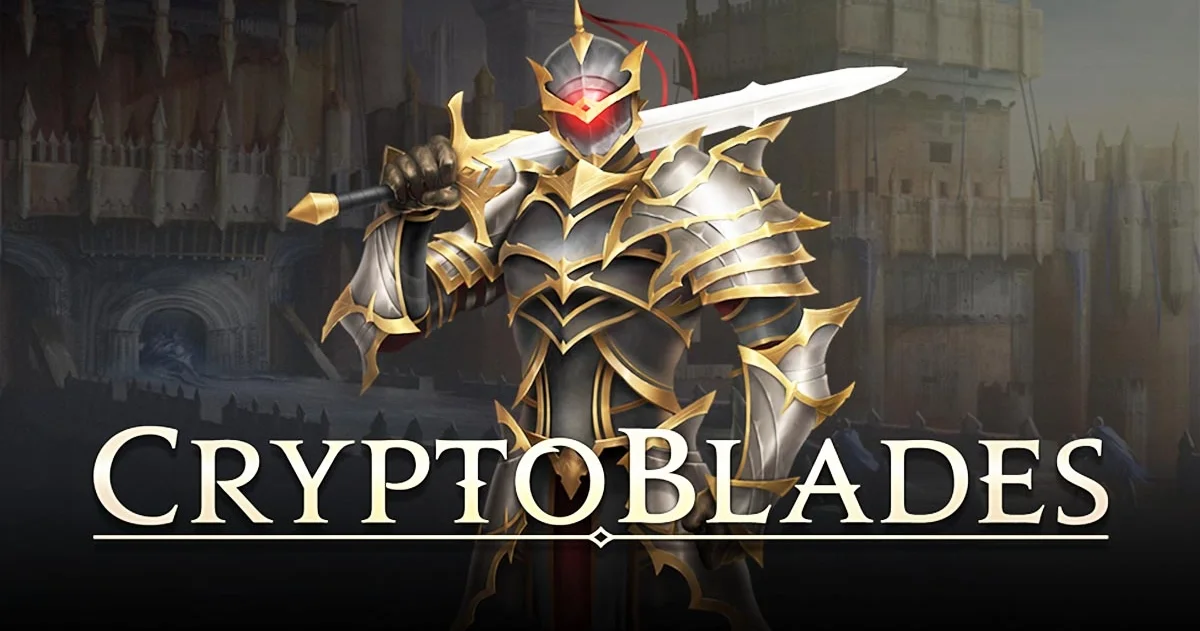 To play cryptoblades you must have a metamask wallet and 0.5 SKILL to buy a warrior that will be necessary when facing battle, like all crypto games, in this one your character has 4 elements that depending on which one you choose will give you an advantage over your opponents, you will have 7 battles a day to demonstrate your power and in each battle won you receive 0.05 SKILL that at the time of writing this, the skill is priced at $13.
Alien Worlds


This is another NFT game that is also gaining popularity, as it has more than 2.7 million players and more than 740K join every month. This crypto game has a peculiarity in that it runs on the BSC, ethereum, and WAX. But transactions run on WAX due to its speed and low fees. In September the weekly volume was $5.7 million.
Alien Worlds currently the game mode that offers is the mining of elements that at the time of extracting them you can sell them in the market to start mining you only need a character and a shovel with which you can acquire 0.1 TLM, plus you can rent your land so that other players can also mine and receive your commission, although at the moment the game is based on a mining system later you can add the battle mode.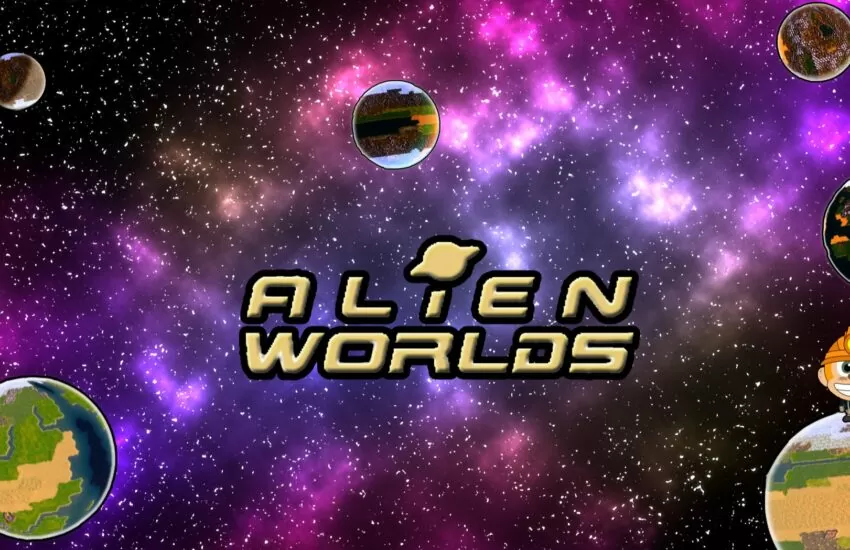 SOURCE
The currency used by Alien Worlds is the TML which currently has a market value of $0.19, but the in-game commissions and gas are charged in WAX so you will need to have some WAX in your wallet to play the game. But the best thing about this game is that you don't need to have an initial investment, but it is very limited what you can do, if you want to get TML faster you will have to invest a few hundred dollars.
In conclusion, talking about profitable crypto games that are the future of the economy is a very long topic because there are many good candidates, so I will make another post where I will talk about 4 other crypto games that continue to accumulate players and have large volumes of transactions per day.
Posted Using LeoFinance Beta
---
---