My Brawl Report No.10 - HivePizza BrawlReport 20/11/2021
Ok this intative was kicked off by the one and only @kennysgaminglife and I am hoping not to mess it up to much! This format is also blatantly borrowed from @fireguardian , thanks for sharing your format and approach with me! Now this time I committed a real sin due ti timing issues, I rented cards with more then 24hrs left in the brawl! This meant I got a fled!!! Bad failingforwards bad!
Brawl 1 Magic vs. Magic
Small and posione is really interesting, normally I would go fire and heal dog but we only what water or life. So i decided to go for high health, really just ignoring the magic bouns and hoping i get a quick heal in to hold out. I have that little ozze as just bait at this stage, same as chicken. I really like using sneak magic to get a quick kill. They have gone magic heavy, but low health, I only need 3 rounds to win.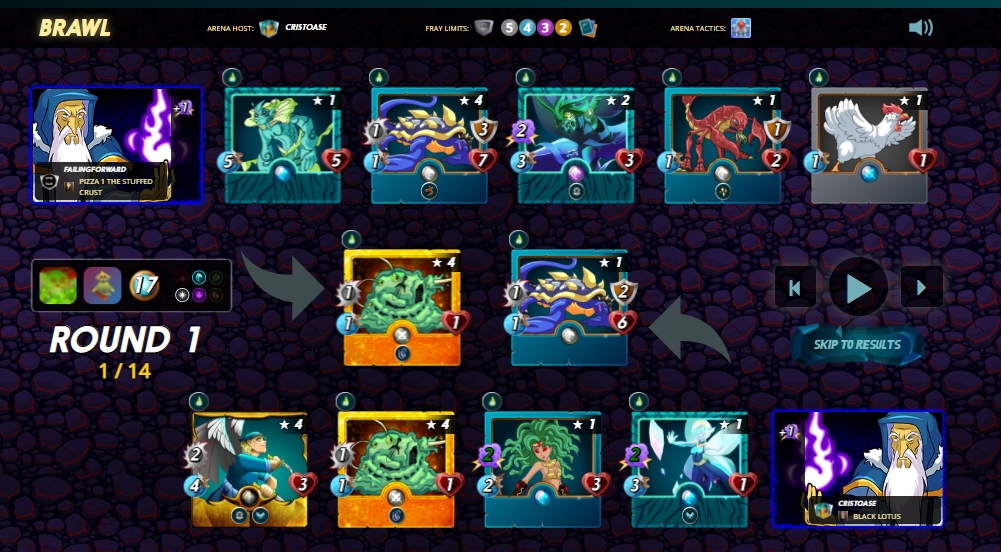 As hoped my ozze took a hit and my crab got a heal on my front tank and i snuck a kill in with my meele magic. I now only needed two more rounds to win and one by posione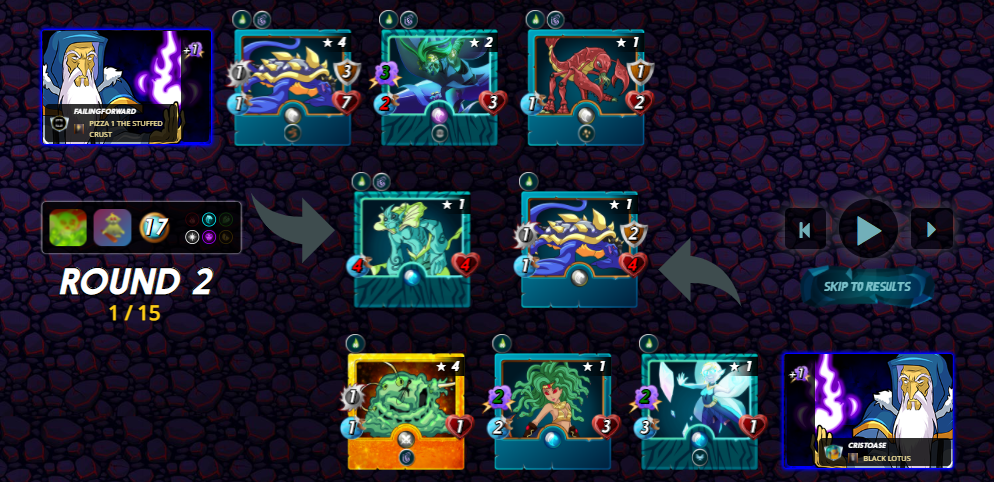 Brawl 2 Fire vs. Fire
So its was speedsters vs Yodin and only Meele. I have a few things going for me such as my magnor has enrage, yodian gives blast and plus 1 health. Also my ooze should counteract that speed.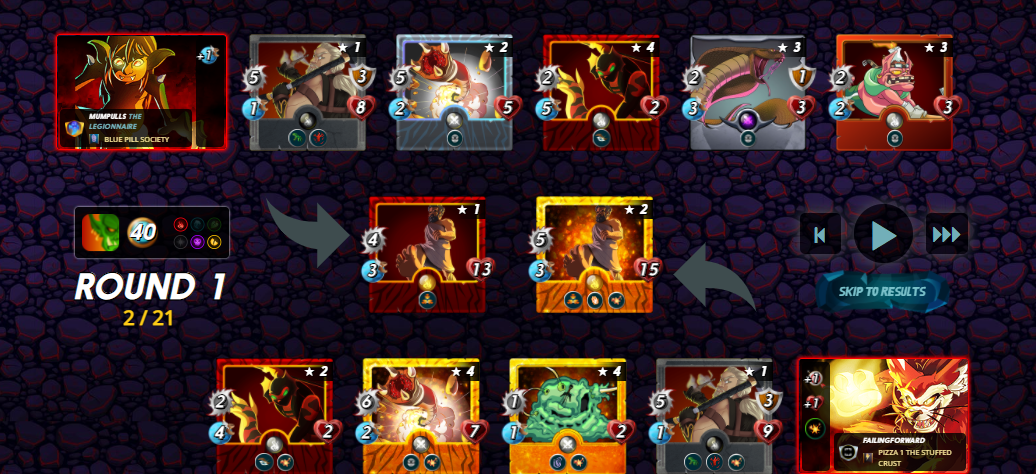 Round 2 and we are looking good Magnor is still standing and chimneysweep is bloodlusted, from here it was just a clean up and a win over the dreaded bluepill society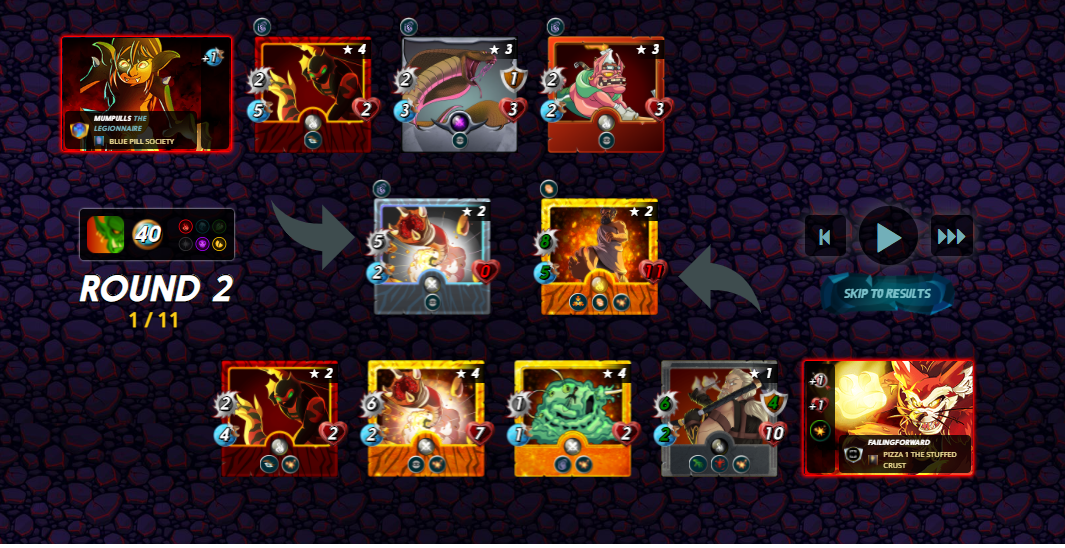 Brawl 3 Fire vs. Earth
Finally a battle with different splinters. It is no meele but armoure will stop magic. I am hoping for Yodins blast and archer up grades to help here but they do have 2 very strong healers.
It was a quick battle as my guys are faster and took out kron before he got a chance to hit and overwhelmed big eye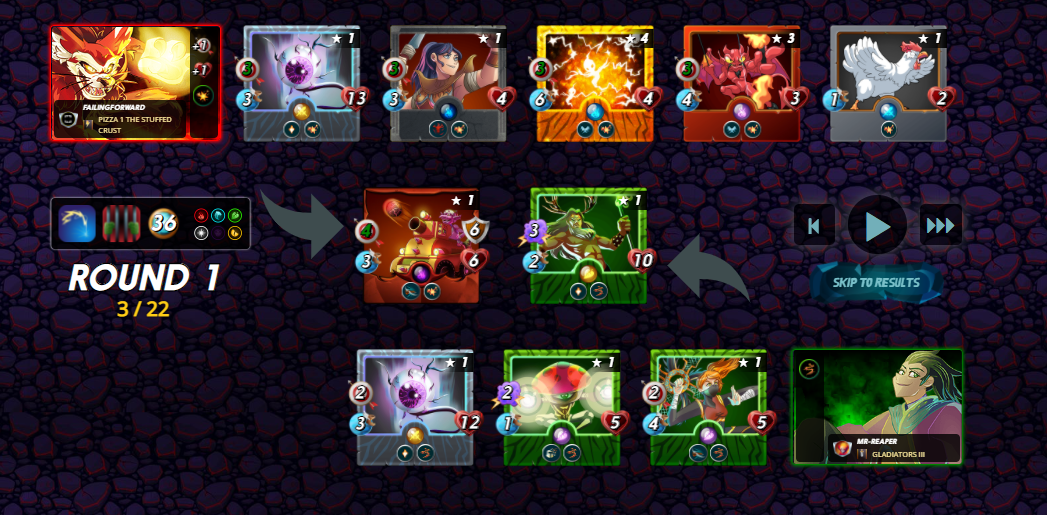 Hope you have enjoyed my Brawl report! As alway if your join use my referal code, failingforwards, get a spell book and I'll send you a card!
---
---