Buying into Splinterlands like I would any Crypto - my 3 rules
Ok so first of all the love playing the game Spliterlands and its how I got into it in the first place 6 months ago and I really did not treat it as an investment at all. Actually, I have not put much money in at all, I have probably drawn out more money when DEC was pumping than I ever put in. This is really true when you think of the Hive earned on blog posts.
So with the new release of cards I decided to put some money back in. Because each card is still finding its prices you can almost argue each card is its own new crypto finding its level of demand. This is especially true because new cards are slowly being minted with pack openings.
So I needed some rules for myself if I was going to spend some money and not get to excited!
1st Rule - Do you love it?
Not all cards are equal and not all have the same ability, so the question is can I see myself actively using it and enjoy using it? I am not clever enough to speculate on others, I can only go by what I find fun and useful. If yes I am going in on it. This also applies to starter cards I enjoy using that I don't own, I don't want to have to buy them when the next pack comes out and we lose access.

---
2nd Rule - Before it came out, what would you pay?
So we got a nice sneak peak of the cards coming out before they were released so I went through the cards I loved (see rule one) and decided on what I would pay right now to own it in-game. This means Iset prices for a legendary I liked and summoners of two Splinter I wanted to fill. This kept me from hyping in to hard. Also mean if the prices crash I am not sad, I would have paid what I paid 3 weeks ago so who cares? Also hopefully gives confidence it will bounce back
3rd Rule - Don't try to catch a falling knife
Thr prices dip and roll and I hate trying to guess the bottom the of market, cause I'm gunna get it wrong! So I follow rules 1 and 2 to avoid too much FOMO. If I need multiple cards and it hits my prices, then I start buying but at 1 a day as long as its below my price. This allows my to dollar cost average in and spread my cost out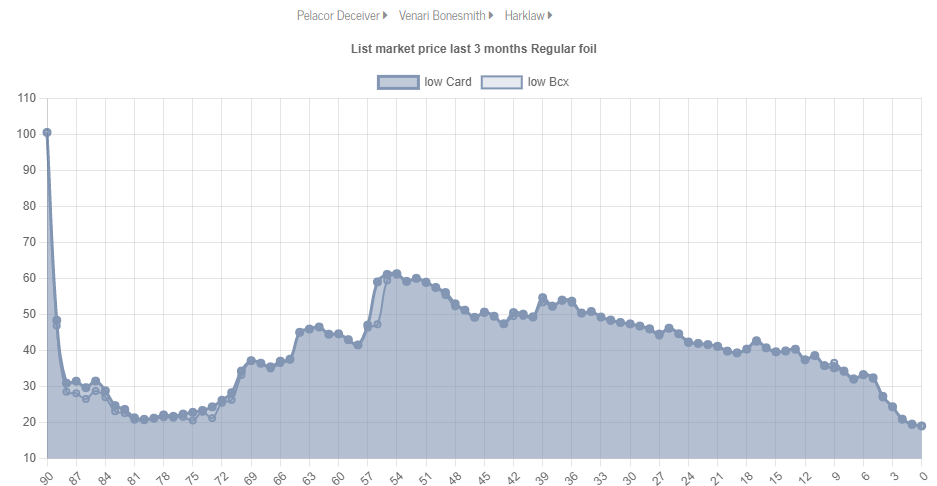 Finally have some fun!!!
Posted Using LeoFinance Beta
---
---