Sick of paying 1% fees on hive engine? - try https://beeswap.dcity.io/convert
Ok so I stumbled across this one and the best I can tell it is run by dcity, so it's got some backing
https://beeswap.dcity.io/convert
Now when you move hive.swap in and out of Tribal.dex you currently pay a 1% fee, however if you use beeswap you pay 0.25% , pretty big saving if you ask me. I assume they do this by having liquid pool of both and not actually having to shift between the 2 platforms.
Ok so I thought I would give it a shotand tried out some swap hive.
After login I went to convert, exchanged 1 SWAP.HIVE for HIVE and got it for a rate of 0.998 rather then 0.99.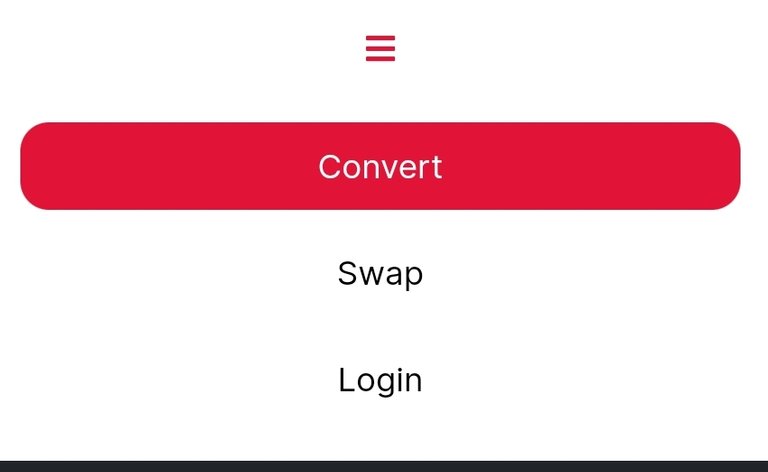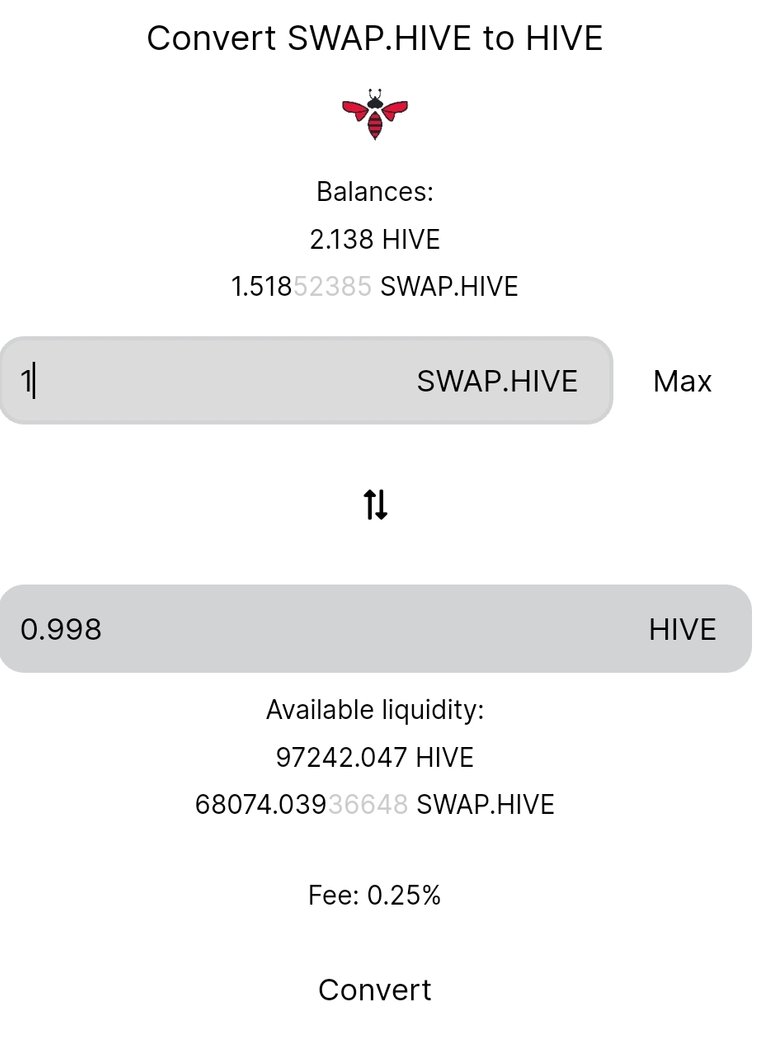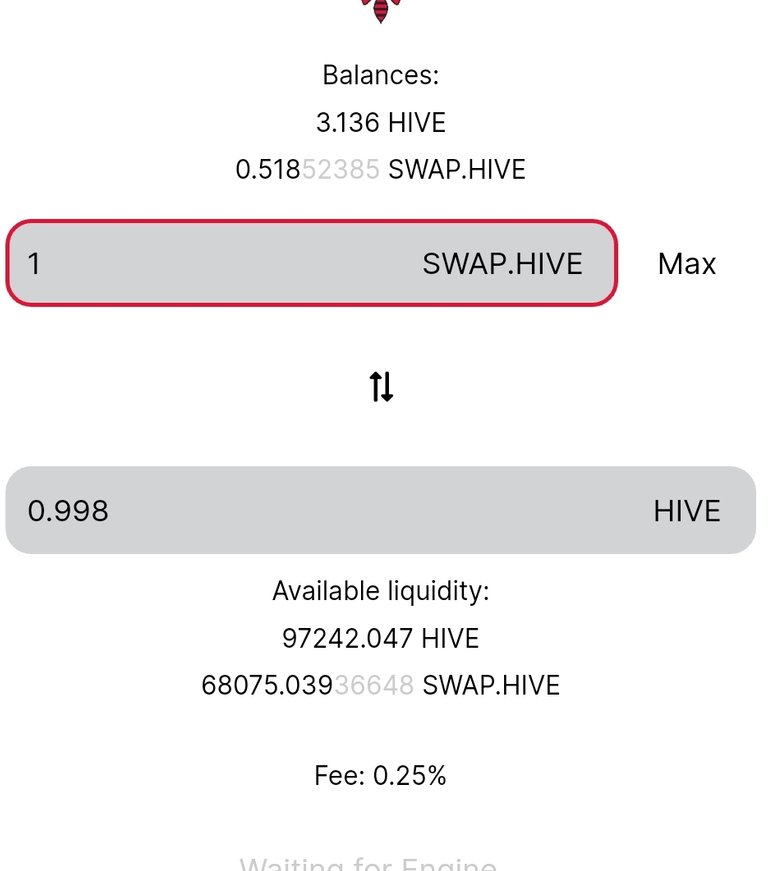 Ok this might be not look like much but with the coming voucher in spliterlands and then packs alot of money is going to be flowing into and out of spliterlands and would rather pay 1% or 0.25%
But let's run a real example, you want to buy 50 packs and are willing to pay 2 dollars a voucher, you are going to need 100 worth of HIVE or 125 HIVE.
Ok so I send to hive.egine 125 HIVE,I get taxed 1% and los3 1.25 HIVE or about $1 ! Instead I use beeswap, get taxed 0.25% and lose 0.32 HIVE or $0.2... now imagine this again when you need to pull hive out to pay for packs!
Also they leave nice message when you do it :)


Posted Using LeoFinance Beta
---
---