Tribal Dex - A cheaper way to aquire SPT

Ok so alot of you are familiar with hive engine and how to by tokens, but alot of you are also aware of how bad the spread can be for some tokens. The spread if the difference in the cost to buy vs sell a token. A large gap normally means your not getting value for a token.
Let's look a SPT, the token of splitertalks and a token thst counts towards sps air drops.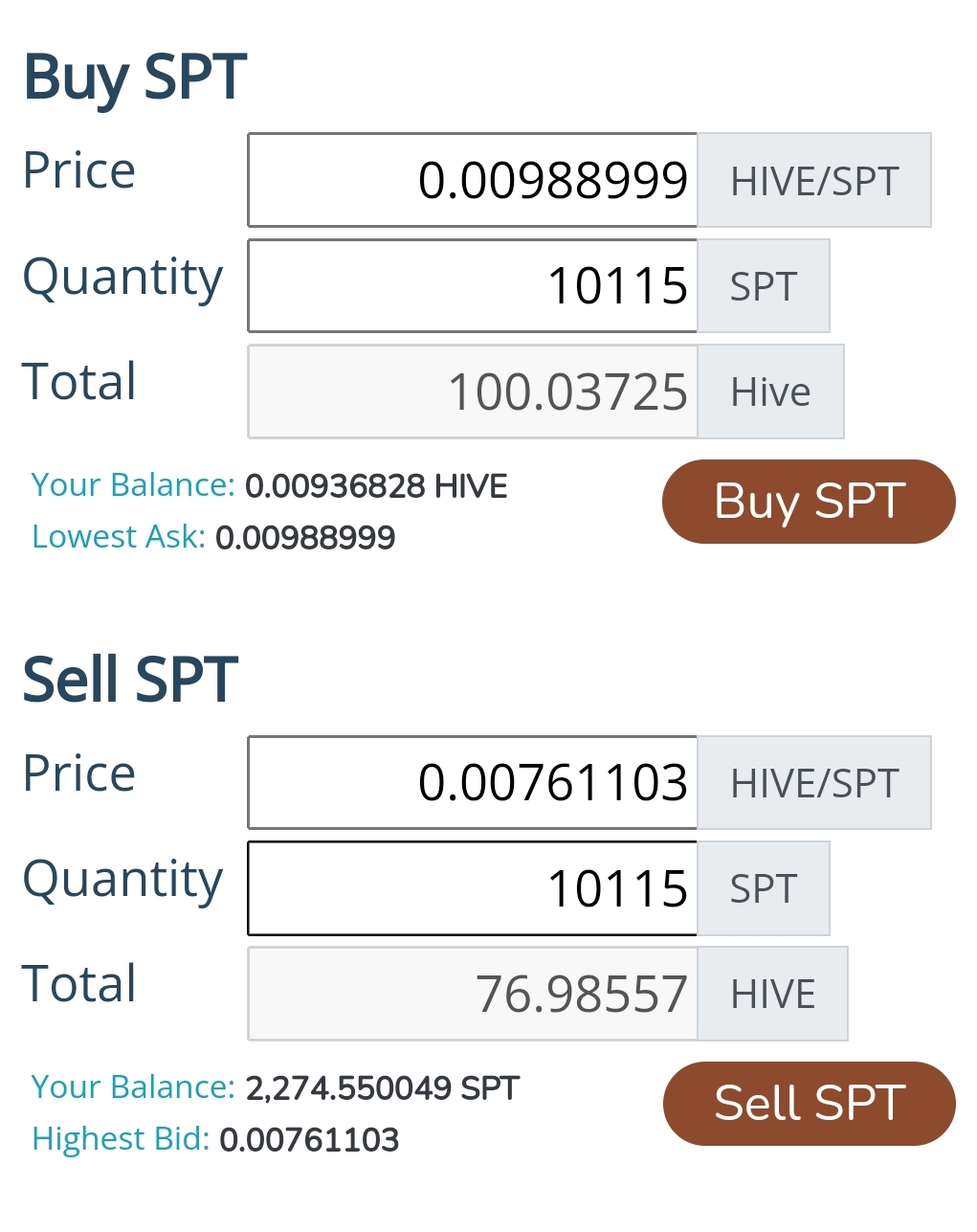 If you look at the ask prices to sell or buy SPT you can see a big gap. I even left a worked example in, to buy 100 HIVE worth of SPT I would have to pay 0.0098 a SPT token and only get 10115 SPT tokens.
Now let's say I realised I made a big mistake and need my HIVE back. Selling my 10115 SPT tokens would only get me 77 HIVE back !
Now sometimes HIVE engine is fine, like with DEC where the buy and sell are real close, but sometimes it is not
Enter Tribal Dex
Tribal Dex is interesting as it had diffrent swap pairs then just the HIVE to Token hive engine does. However to get to the token you want you might have to match some pairs. Ok we want to get SPT so let's go to Tribal https://tribaldex.com/dieselpools/ and look for some pools we can use
If we type in spt, the token we want to end up at we can see it is only paired with sps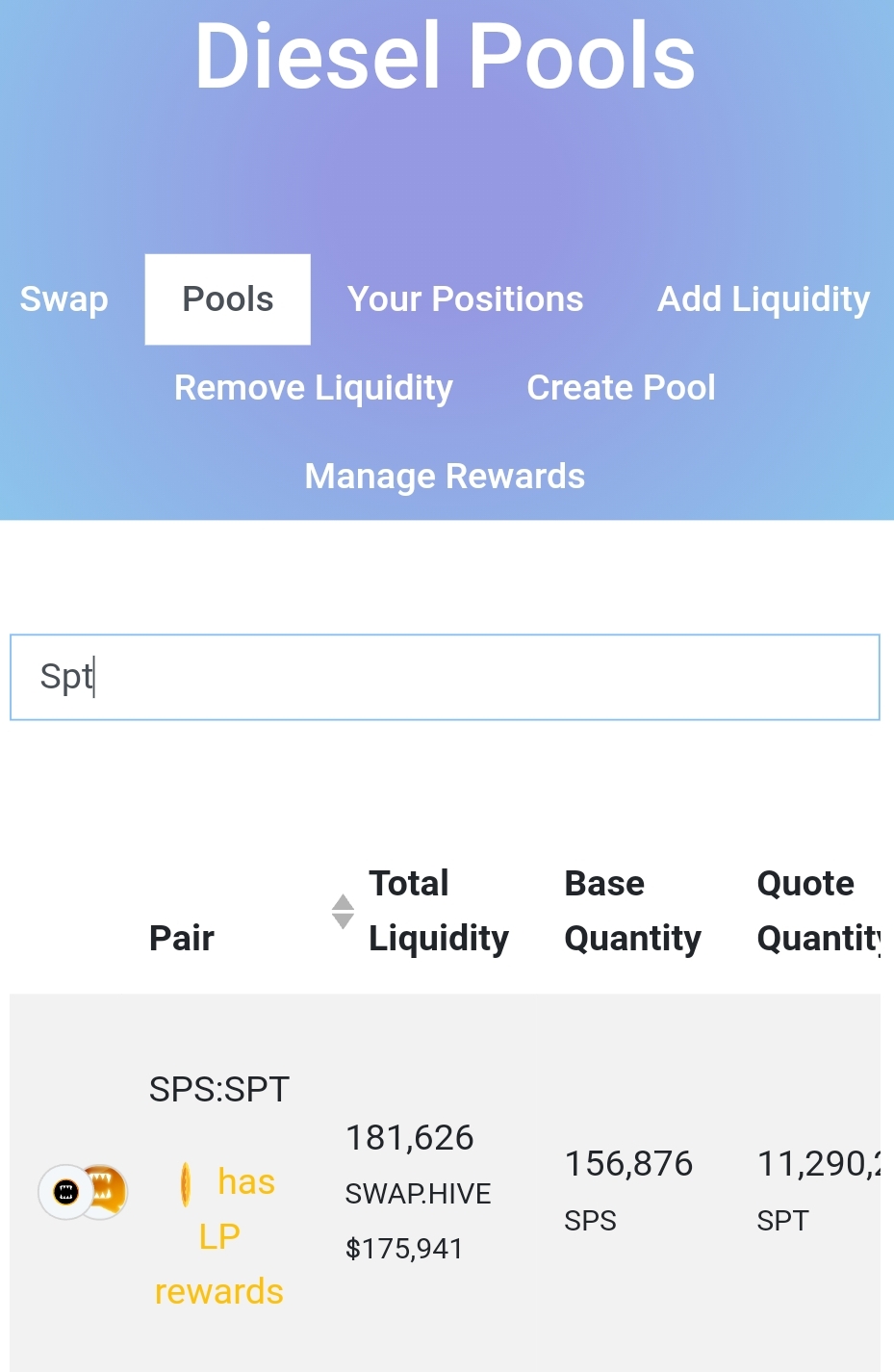 But that's ok lets see what SPS is paired with wow lots of pairs let's find ones we have tokens for

Boom there we go swap.hive all we need to do is turn HIVE into sps into spt
Ok the great thing you can test the conversion to see if it'd better deal
Ok 100 HIVE into 163 SPS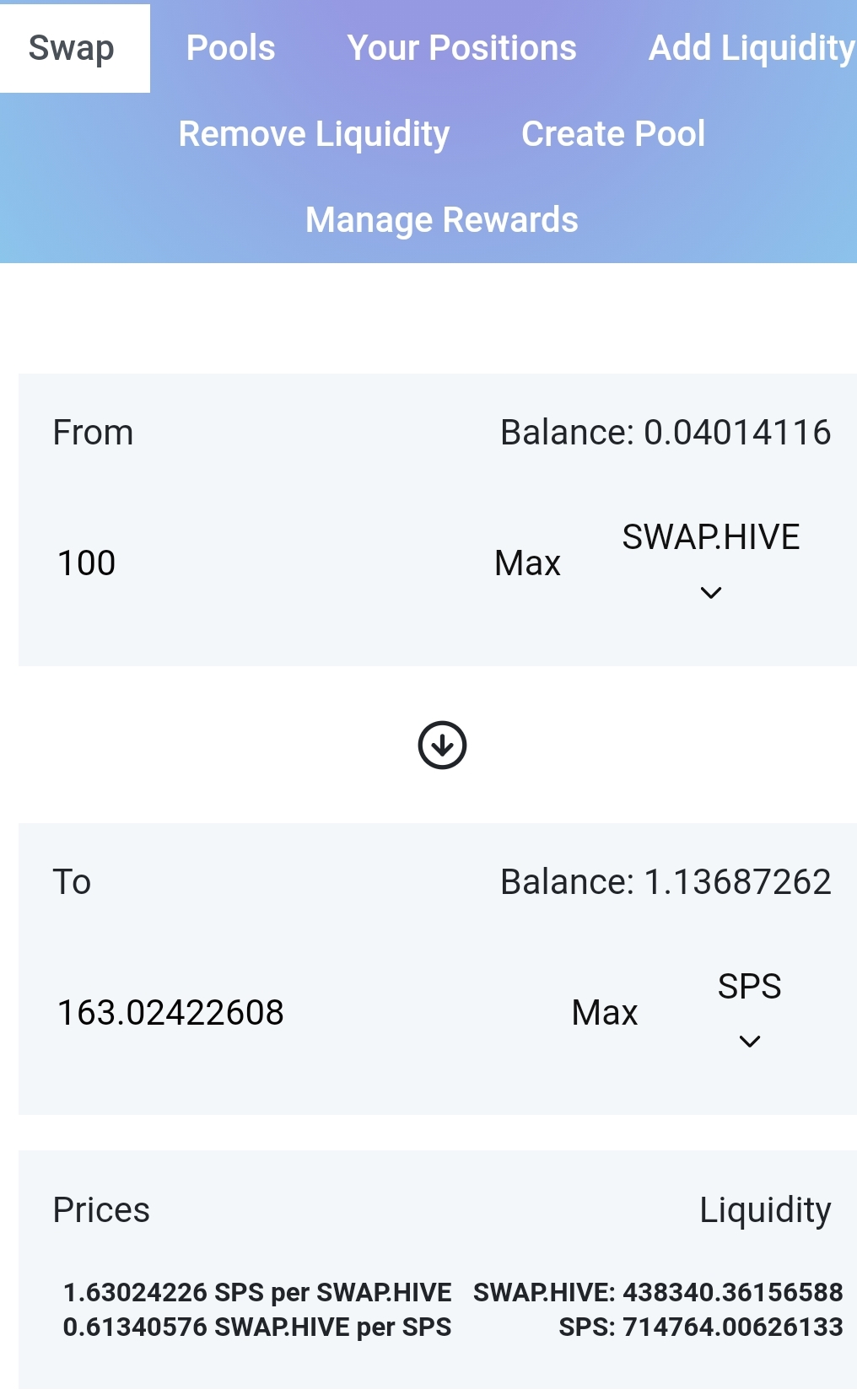 And next that 163 SPS into 11720 SPT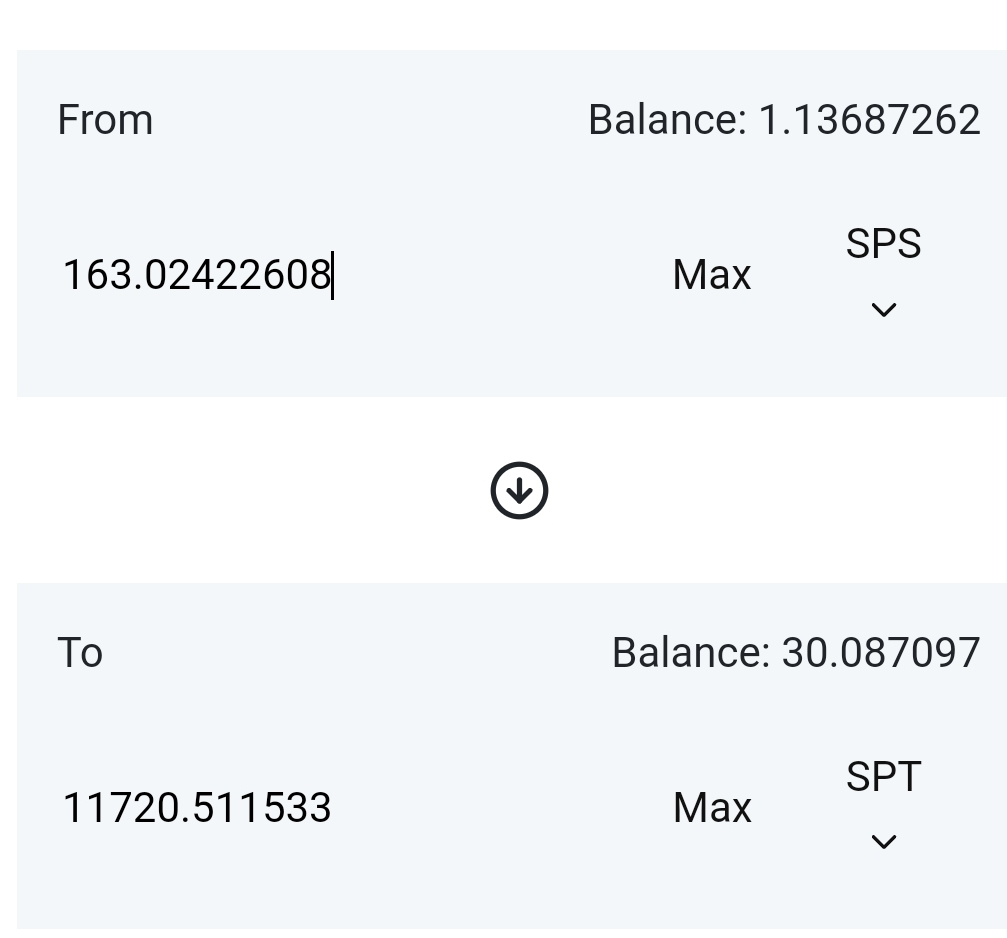 Now if you remember we where going to get 10150 SPT for 100 HIVE now we are getting 11720, a 10% better purchase then using hive engine
As always if your not on splinterland, feel free to use my referall code and I'll send you some cards!
---
---