My First Impressions of Carnage Titan

Hello Splinterlands Players!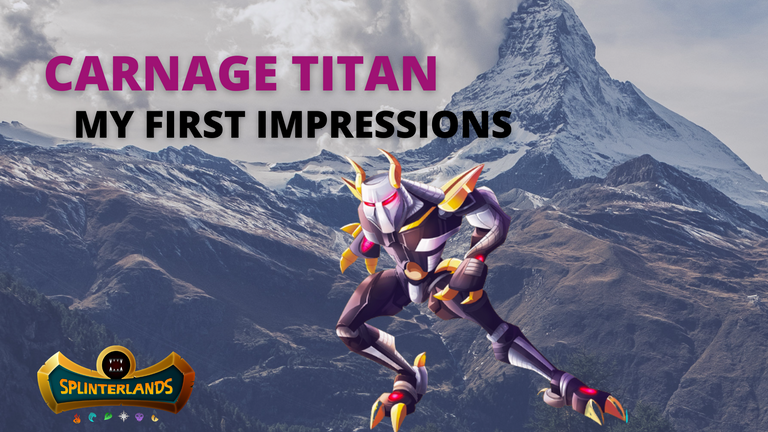 ---
Lore: He was called Holicrai the Magnificent and without doubt, he was the finest Gloridax guardian in the history of the land. He was as feared as some of the dragons that lived on Dragon's Roost. The people of Draykh-Nahka would sing songs about him, and the ancient scholars would say that the sagas told about him didn't do him justice. When he passed to the other side, they took his armor and displayed it in the Warrior's Hall, deep within the Centrum.[...]
Read more HERE.

Carnage Titan
Carnage Titan is the new legendary airdrop of the Chaos Legion edition. It has a high offensive power and costs 11 Mana, as do two other airdropped legendary cards - Uriel the Purifier and Grum Flameblade.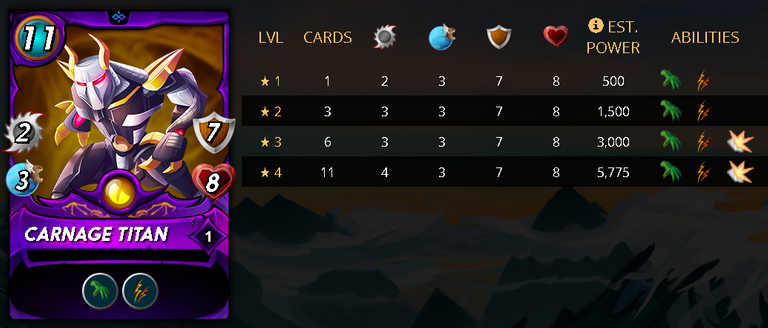 ---
This card is probably the strongest one with the "Reach" at level 1, due to its stats and the "Double Strike" ability. At higher levels, he increases his Damage as well as his defense with the "Shield" ability, still being quite powerful.

Battling
Well, the best way to get first impressions is battling. This battle was limited to using 29 Mana, only Fire Splinter could not be used and there was the following rule:
---
Earthquake: Non-flying Monster take 2 Melee damage at the end of each round.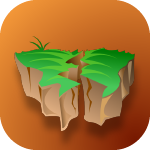 ---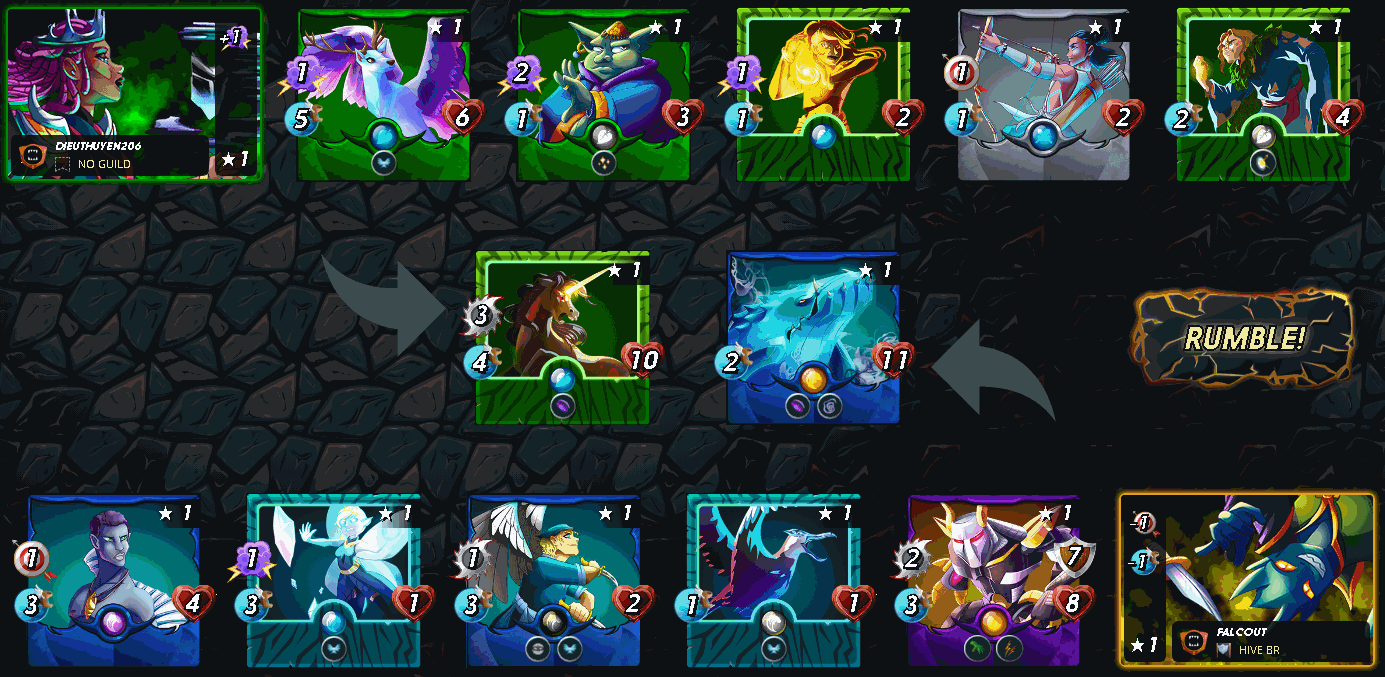 ---
Despite the high mana cost, I feel that the Carnage Titan is the kind of card that can be used even in battles with low mana available, as long as it has some support cards.
In this battle, I used Baakjira to reduce the opponent's Damage and Speed ​​along with Quix the Devious. Also, I prioritized cards with the "Flying" ability because of the "Earthquake" rule.
Carnage TItan did pretty much all the damage in the battle and withstood to Earthquake very well, resulting in an easy victory.

Conclusion
My first impression was what I expected. A really strong card that will be very useful, especially in low level battles.
With the Carnage Titan unlocking, the Chaos Legion airdrop has finally completed its first cycle with each Splinter receiving a new legendary card, besides the 2 neutral cards.
All these cards have two abilities still at level 1, which was not so common in Legendaries of previous editions.
This highlights the purpose of Chaos Legion to increase the strategic level of the game even for new players, preparing a healthy competitive game environment in the Modern Format.
That's all! I only wanted to give my first impressions!
Thanks and See Ya Later!
---
---