My performance in the WOO Splinterlands Tournaments (EN/PT-BR)

[EN]
Hello Splinterlands Players!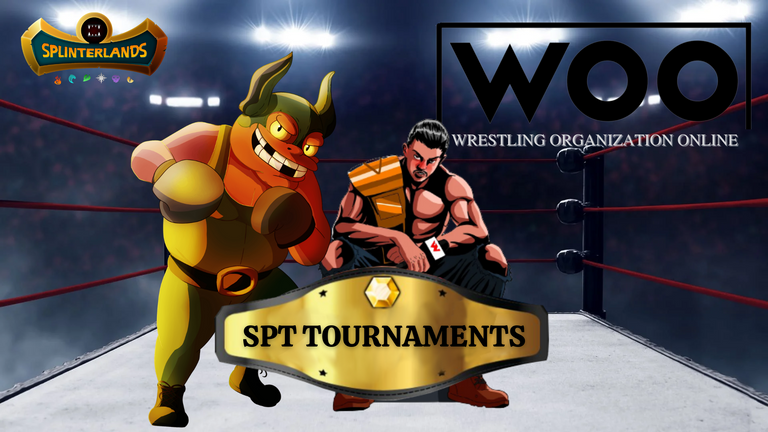 ---
In the last few days I played 2 tournaments sponsored by WOO - The new Wrestling game built on HIVE - WOO Saturday Slam! And I want to share with you my performance.

The First Tournament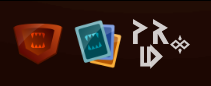 This tournament consisted of BO3 single elimination rounds. The first places could win Chaos Legion packs and as there weren't many participants as the free entry tournaments I'm used to play I thought I might get a podium spot. But I was eliminated right in the first round😭. I was defeated in 2 Yodin battles by KEVIAN21. Click on the image if you want to see the battles: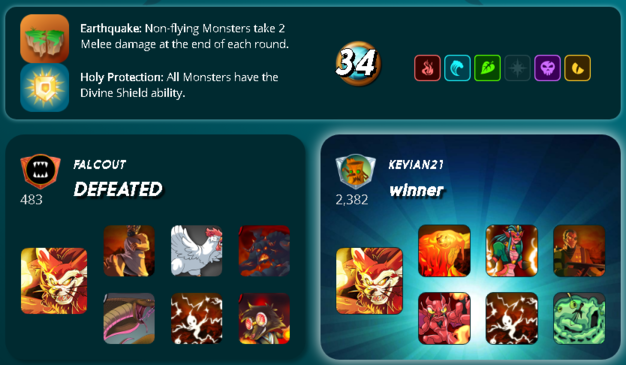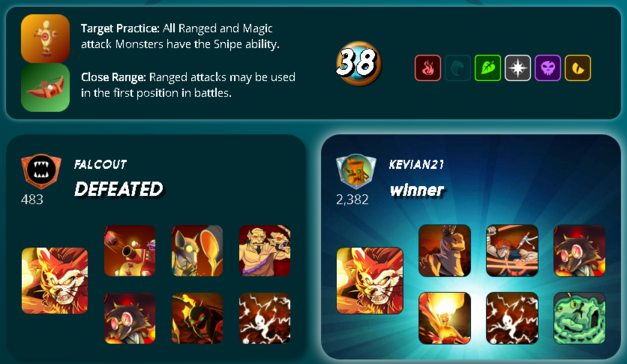 ---
I was not so prepared and used a weird strategy. Also, I think I should have tried to counter his Yodin Zaku instead of going straight to the fight.

The Second Tournament
The second tournament had the Anytime 24 hrs format.
As in the first tournament, the top 5 would even be rewarded with a Chaos Legion pack. The allowed card editions were also the same as in the first tournament.
In total, each player should play 12 matches. I waited to play until the time for the matches was almost up and from the results so far, I had already seen that I would need at least 10 wins out of 12 to be in the top 5.
I lost right away, but I recovered with 5 wins in a row. Unfortunately, after that I lost 2 more and I knew I wouldn't have a chance anymore. The last matches I did without worrying too much and I got the result of 7 wins and 5 losses, staying in 23rd position:
To my surprise, the winner was KEVIAN21! The same one who defeated me in the first round of the previous tournament.

Conclusion
Well, that was my performance. Nothing spectacular, I know, but I can't manipulate the reality. I could have done better, so I'll try to focus more on the next ones.
---
For those who don't know, WOO (Wrestling Organization Online) is a new wrestling game on HIVE. In addition to the tournaments, they have been doing a lot of Splinterlands cards and packs giveaways. it's worth keeping an eye out on their Discord . The Alpha Packs Presale will start on March 16th! I have good expectations for this game and I want to get some packs and the Perry Saturn Airdrop.
That's it, friends! Good luck with the End-of-Season rewards and See Ya Later!

[PT-BR]
Olá Splinterlands Players!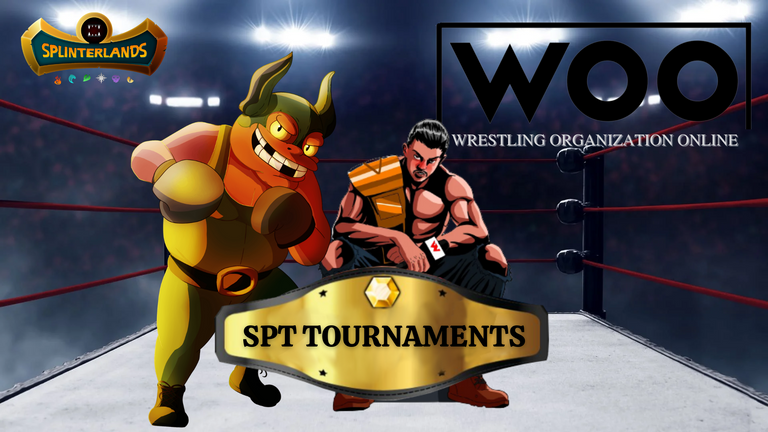 ---
Nos últimos dias joguei 2 torneios sponsored by WOO - o novo jogo de Wrestling da HIVE - WOO Saturday Slam! E quero compartilhar com vocês o meu desempenho.

O Primeiro Torneio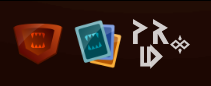 Esse torneio era composto de rodadas eliminatórias MD3. Os primeiros colocados poderiam inclusive ganhar Chaos Legion pack's e como não haviam tantos participantes achei que poderia conseguir um lugar no pódio. Mas acabei sendo eliminado na primeira fase 😭. Fui massacrado em 2 confrontos de Yodin Zaku pelo KEVIAN21. Clique na imagem caso queira ver alguma batalha: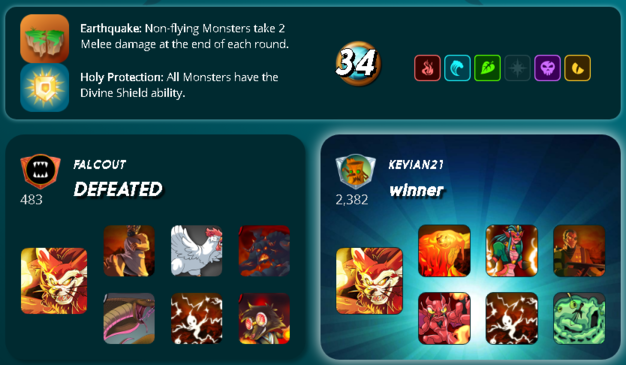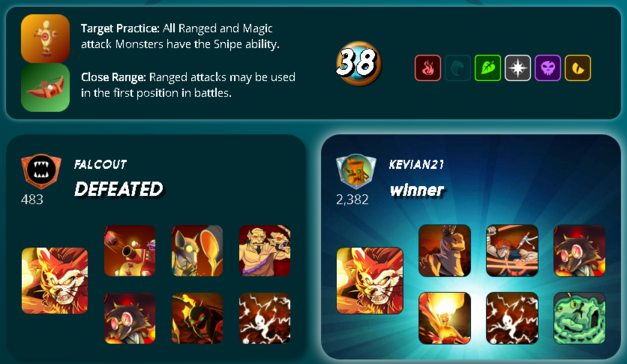 ---
Eu não estava tão preparado e usei uma estratégia bem confusa. Também acho que eu deveria ter tentado counterar o Yodin dele ao invés de ir pra luta franca.

O Segundo Torneio
O segundo torneio ocorreu no formato Anytime 24 hrs.
Assim como no primeiro torneio, os 5 primeiros seria recompensados com Chaos Legion pack. As edições de cartas permitidas também eram as mesmas.
No total, cada jogador deveria fazer 12 partidas. Eu deixei pra jogar quando o tempo para as partidas estava quase acabando e pelos resultados até então, eu já tinha visto que precisaria de pelo menos 10 vitórias das 12 para ficar entre os 5 primeiros.
Perdi logo de cara, mas me recuperei com 5 vitórias seguidas. Depois disso, infelizmente perdi mais 2 e já sabia que não teria mais chances. As últimas partidas fiz sem me preocupar muito e acabei com o resultado de 7 vitórias e 5 derrotas, ficando na 23ª posição:
Para minha surpresa, o ganhador foi o KEVIAN21, o mesmo que me derrotou na primeira rodada do torneio anterior.

Conclusão
Bom, esse foi meu desempenho. Nada espetacular, eu sei, mas não posso manipular a realidade a meu favor. Poderia ter me saído bem melhor, vou tentar focar mais nos próximos.
---
Pra quem não conhece, WOO (Wrestling Organization Online) é um novo jogo de Wrestling na HIVE. Além dos torneios, eles têm feito bastante sorteios de cartas Splinterlands, vale muito a pena ficar atento no Discord deles. A pré-venda dos Alpha pack's ocorrerá no dia 16 de março! Estou com uma boa expectativa para esse jogo e quero garantir alguns pack's e o Perry Saturn Airdrop.
Isso foi tudo por hoje, amigos! Boa sorte nas recompensas de final de Temporada e até a próxima!

---
---