Kulu Swimhunter - Share your Battle Challenge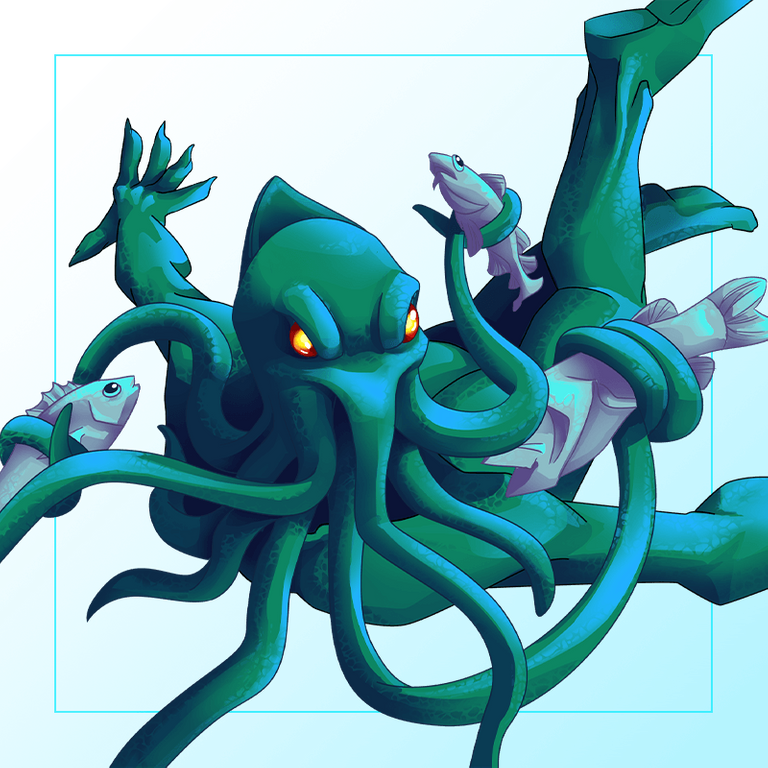 Share your Battle Challenge
English
This week's Share your Battle Challenge is all about the monster Kulu Swimhunter.
This week's challenge is a tough one, because if I'm honest, I don't use this card very often. Mostly in the "Little League" ruleset, as was the case here.

Below you can see the combat requirements:
Little League: Only monsters and summoners that cost up to 4 mana may be used.

Noxious Fumes: All monsters start the battle poisoned.

With 52 mana, we had much more available than we could use.

Fire and life were not allowed.


Setup:
I chose monsters that had a lot of life despite the mana limit, so that they would stay alive as long as possible even though they were poisoned.
I decided to go with the Summoner Kelya Frendul.
This is one of the new Summoner, Chaos Legion Edition and is definitely one of my favorites. It costs 4 mana and adds 1 shield as well as 1 movement to all of my monsters.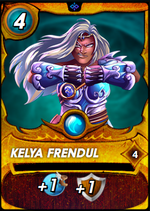 In first place I positioned Cruel Sethropod.
This monster has decent life and armor for 3 mana, so it will definitely be hard to crack for my opponent.

In second place I positioned Spineback Turtle.
This monster served as the second tank.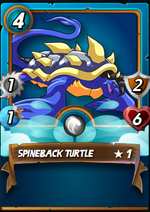 In third place I positioned River Nymph.
She is the only Magic monster in my lineup. I chose her because of her special abilities, which are:
-Amplify: Increases the damage of Magic Reflection, Fire Resistance and Thorn on all enemy monsters by 1.
-Cleanse: Removes all negative effects from my monster in the first position
Cleanse is worth its weight in gold in this Rulest, as you can imagine, since this ability clears the poisoning from my Cruel Sethropod monster right at the start.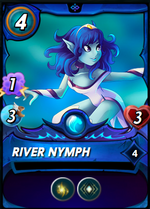 In fourth position, I positioned Igor Darkspear.
This monster costs only 2 mana and is equipped with 3 movement as well as 5 life at level 2.
I just realized that I only have this card at level 2. I will combine it to level 3 soon, so it would have 2 attack as well.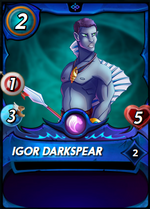 In fifth place, I positioned Angelic Mandarin.
This monster costs only 3 mana and is equipped with 3 movement as well as 6 life at level 4.
At level 4, it also has the ability:
-Triage: Heals the monster that has taken the most damage and is not in first place.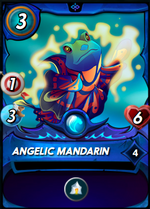 In the sixth place I positioned Kulu Swimhunter.
He was at the very back in case the opponent uses a monster with the Sneak ability and thus attacks from behind.
He has the most movement points, as well as life, and thus he can take the most hits. In addition, he also has the greatest chance of dodging an opponent's attack due to his speed.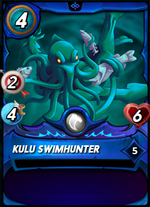 Now let's take a look at the battlefield.
My opponent chose the Summoner Contessa L'ament.
This card subtracts 1 attack from my ranged fighters, good thing it only affects Kulu Swimhunter. It doesn't matter, but I'm assuming that my opponent was a bot. How do I come to this assumption? On one hand he has a Doctor Blight and a Golde Skeletal Warrior cards on the field, so quite expensive cards and on the other hand he plays with level 1 cards not even his Summoner is leveled. He also doesn't belong to any guild. But as I said it doesn't really matter.

Round 1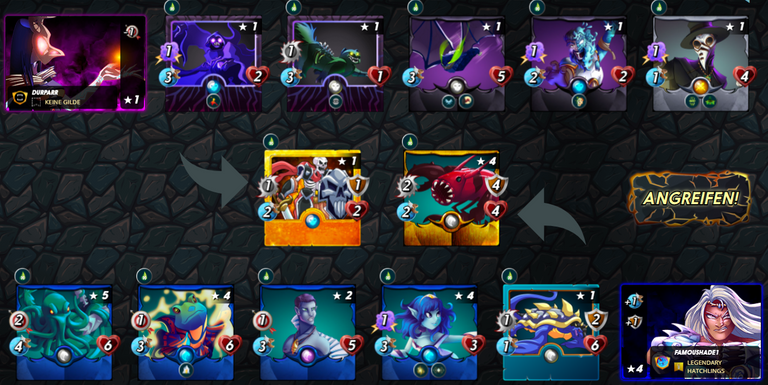 In the first round I managed to eliminate 2 monsters from him.

Round 2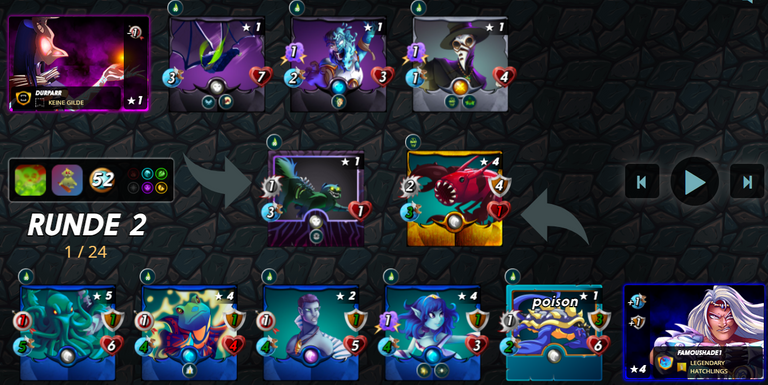 At the beginning of the second round, the poison inflicted 2 damage to all monsters except Cruel Sethropod. This also caused his third monster to die right away. Later that round, another of his monsters also died. But I also had to take a loss, the opponent eliminated my tank in first position. Angelic Mandarin healed the damage done by the poison to my Spinback Turtle.

Round 3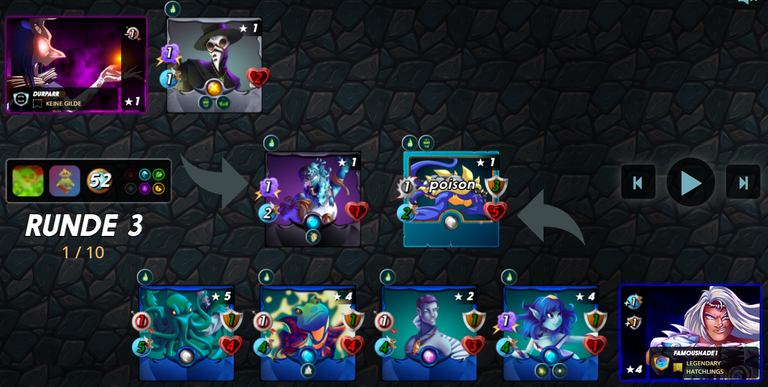 This round showed that my strategy was the right choice.
The poison killed his last two monsters. I, on the other hand, still had 4 monsters alive at the end.
I could decide the match clearly for me.

What do I think about Kulu Swimhunter?
I don't really use this monster very often. The card is not bad, if you look at the features. At the moment I'm not a big fan of this card, but maybe that will change in the future.
What will I do differently in the next battle?
As always, I can't predict the conditions of the next battle, so it's hard to decide right now.

Here you can watch the fight in full length

Thanks to @broxi for this great divider.
I'm glad to have participated again and hope to be back soon.
Do you like playing with Kulu Swimhunter?
Would you change anything about my lineup?
Feel free to let me know in the comments below.
Until next time and thanks for staying tuned.
Yours Famoushade1

Share your Battle Challenge
Deutsch
Diese Woche geht es bei der "Share your Battle Challenge" um das Monster Kulu Swimhunter.
Die Aufgabe dieser Woche hat es wieder in sich, denn wenn ich ehrlich bin, habe ich diese Karte nicht oft in Verwendung. Bestenfalls beim Ruleset "Little League", so wie es hier der Fall war.

Im Folgenden könnt ihr die Kampfanforderungen sehen:
Little League: Nur Monster und Summoner, die bis zu 4 Mana kosten dürfen eingesetzt werden.

Noxious Fumes: Alle Monster beginnen den Kampf vergiftet

Mit 52 Mana stand uns viel mehr zur Verfügung, als wir verwenden konnten.

Feuer und Leben waren nicht erlaubt.


Aufstellung:
Ich wählte Monster, die trotz der Mana Begrenzung viel Leben haben, damit sie möglichst lange, obwohl sie vergiftet sind, am Leben bleiben.
Ich habe mich für den Summoner Kelya Frendul entschieden.
Dies ist einer der neuen Summoner, der Chaos Legion Edition und gehört definitiv zu meinen Lieblingen. Sie kostet 4 Mana und fügt allen meiner Monster 1 Schild sowie 1 Bewegung hinzu.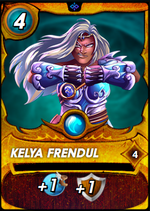 An erster Stelle positionierte ich Cruel Sethropod
Dieses Monster verfügt für 3 Mana ordentlich Leben und Rüstung und wird somit bestimmt schwer zu knacken sein für meinen Gegner.

An zweiter Stelle positionierte ich Spineback Turtle.
Dieses Monster diente als zweiter Tank.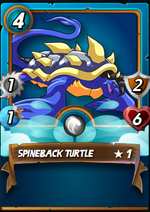 An dritter Stelle positionierte ich River Nymph.
Sie ist das einzige Magie Monster in meiner Aufstellung. Ich wählte sie wegen ihrer speziellen Fähigkeiten, die da wären:
-Amplify: Erhöht den Schaden von Magiereflexion, Feuerwiderstand und Dorn an allen feindlichen Monstern um 1
-Cleanse: Entfernt alle negativen Effekte von meinem Monster an der ersten Position
Cleanse ist in diesem Rulest wahres Gold wert, wie ihr euch vorstellen könnt, da diese Fähigkeit gleich zu Beginn die Vergiftung von meinem Monster Cruel Sethropod löst.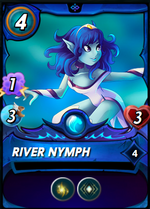 An vierter Stelle positionierte ich Igor Darkspear.
Dieses Monster kostet nur 2 Mana und ist mit 3 Bewegung sowie 5 Leben ausgestattet auf Level 2.
Mir ist jetzt erst aufgefallen, dass ich die Karte nur auf Level 2 besitze. Ich werde sie demnächst auf Level 3 kombinieren, damit würde sie dann auch über 2 Angriff verfügen.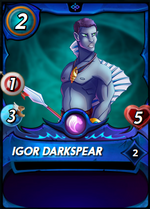 An fünfter Stelle positionierte ich Angelic Mandarin.
Dieses Monster kostet nur 3 Mana und ist mit 3 Bewegung sowie 6 Leben ausgestattet auf Level 4.
Ab Level 4 hat er außerdem die Fähigkeit:
-Triage: Heilt das Monster, das den größten Schaden erlitten hat und nicht an erster Stelle steht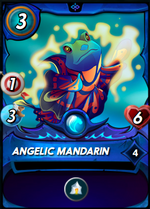 An sechster Stelle positionierte ich Kulu Swimhunter.
Er stand ganz hinten, falls der Gegner ein Monster mit der Fähigkeit Sneak einsetzt und dadurch von hinten angreift.
Er hat am meisten Bewegungspunkte, sowie Leben und dadurch kann er auch am meisten einstecken. Zusätzlich hat er auch durch seine Schnelligkeit die größte Chance, einem gegnerischen Angriff auszuweichen.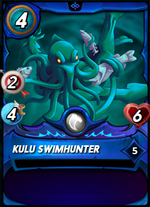 Sehen wir uns nun das Schlachtfeld an.
Mein Gegner wählte den Summoner Contessa L´ament.
Diese Karte zieht meinen Fernkämpfern 1 Angriff ab, gut dass sich das nur auf Kulu Swimhunter auswirkt. Es ist zwar egal, aber ich gehe davon aus, dass mein Gegner ein Bot war. Wie komme ich zu dieser Vermutung? Einerseits hat er einen Doctor Blight und eine Golde Skeletal Warrior Karten am Feld, also recht kostspielige Karten und andererseits spielt er mit Level 1 Karten nicht mal sein Summoner ist gelevelt. Außerdem gehört er keiner Gilde an. Aber wie gesagt ist ja eigentlich auch egal.

Runde 1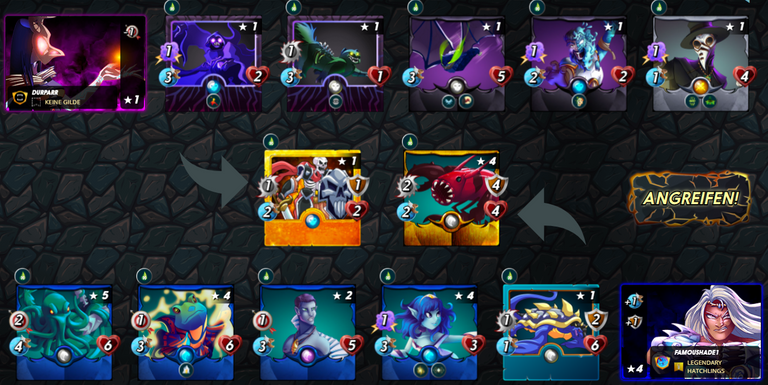 In der ersten Runde habe ich es geschafft, 2 Monster von ihm zu eliminieren.

Runde 2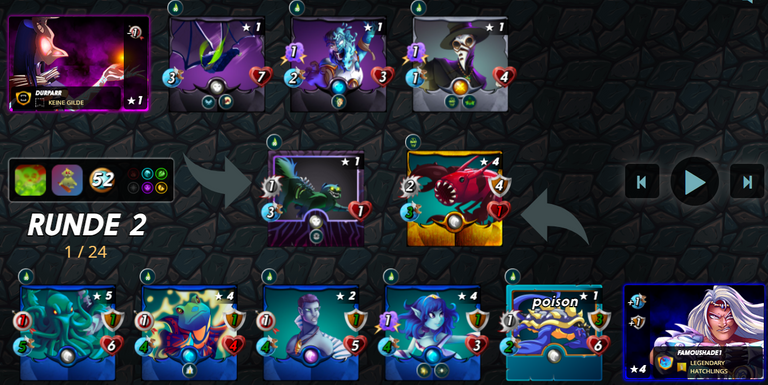 Zu Beginn der zweiten Runde fügte das Gift allen Monstern, abgesehen von Cruel Sethropod, 2 Schaden zu. Dadurch starb auch gleich sein drittes Monster. Im späteren Verlauf dieser Runde starb auch noch ein weiters seiner Monster. Aber auch ich musste einen Verlust hinnehmen, der Gegner eliminierte meinen Tank an erster Position. Angelic Mandarin heilte den durch das Gift verursachten Schaden an meiner Spinback Turtle.

Runde 3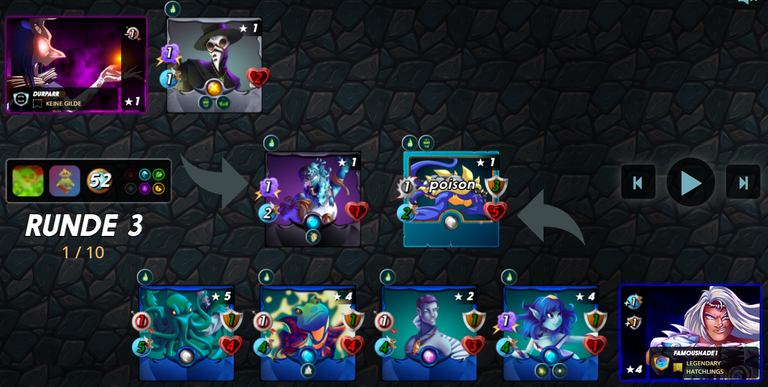 In dieser Runde hat sich gezeigt das meine Strategie die richtige Wahl war.
Das Gift raffte seine letzten zwei Monster dahin. Bei mir hingegen lebten am Ende noch 4 Monster.
Ich konnte das Match somit klar für mich entscheiden.

Was halte ich von Kulu Swimhunter?
Ich habe dieses Monster nicht wirklich oft in Verwendung. Die Karte ist ja nicht schlecht, wenn man sich die Eigenschaften ansieht. Zurzeit bin ich allerdings kein großer Fan dieser Karte vielleicht ändert sich das noch in Zukunft.
Was werde ich im nächsten Kampf anders machen?
Da ich wie immer die Bedingungen des nächsten Kampfes nicht voraussagen kann ist es schwer jetzt schon darüber zu entscheiden.

Hier könnt ihr den Kampf in voller Länge sehen

Ein Dankeschön geht an @broxi für diesen großartigen Divider
Ich freue mich wieder mitgemacht zu haben und hoffe bald wieder dabei sein zu können.
Spielst du gerne mit Kulu Swimhunter?
Würdet ihr etwas an meiner Aufstellung ändern?
Lasst es mich gerne in den Kommentaren unten wissen.
Bis zum nächsten Mal und danke fürs Dranbleiben.
Euer Famoushade1
---
---