Splinterlands : My daily game showcase featuring the Giant Roc!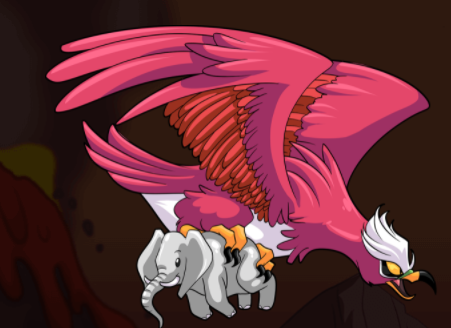 Hi splinterlands fellas! Welcome to the 3rd episode of my daily games! Today I will be showing you one of the beast from the sky Giant Roc! This Giant bird is just so awesome when it triggers it ability! one hit! one hit! damn! This is like a sniper waiting at roof of building lolx. Check it lore on https://www.splinterlore.com/.
GIANT ROC
From far away, a Roc may be mistaken for a normal bird, but once it comes closer its true size can be appreciated. These massive birds never stray from the Burning Lands, most likely due to the warm ground and favorable nesting conditions of the uninhabitable wasteland of The Unknown.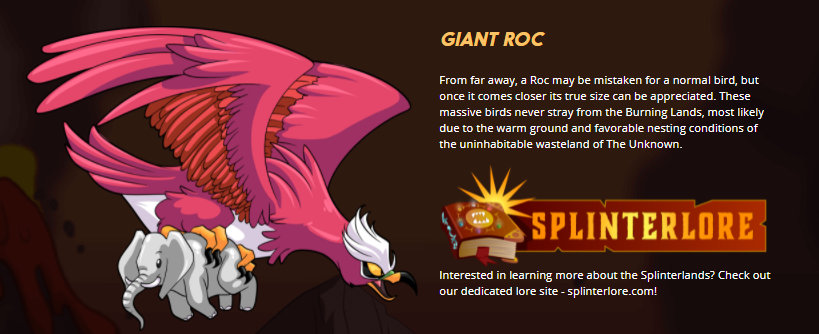 This is season hits me pretty hard and I might not be able to rent more cards until next season so this will be my last post for my games! Thanks everyone, Happy gaming and RokOn!
---
---