Stake your SPS now!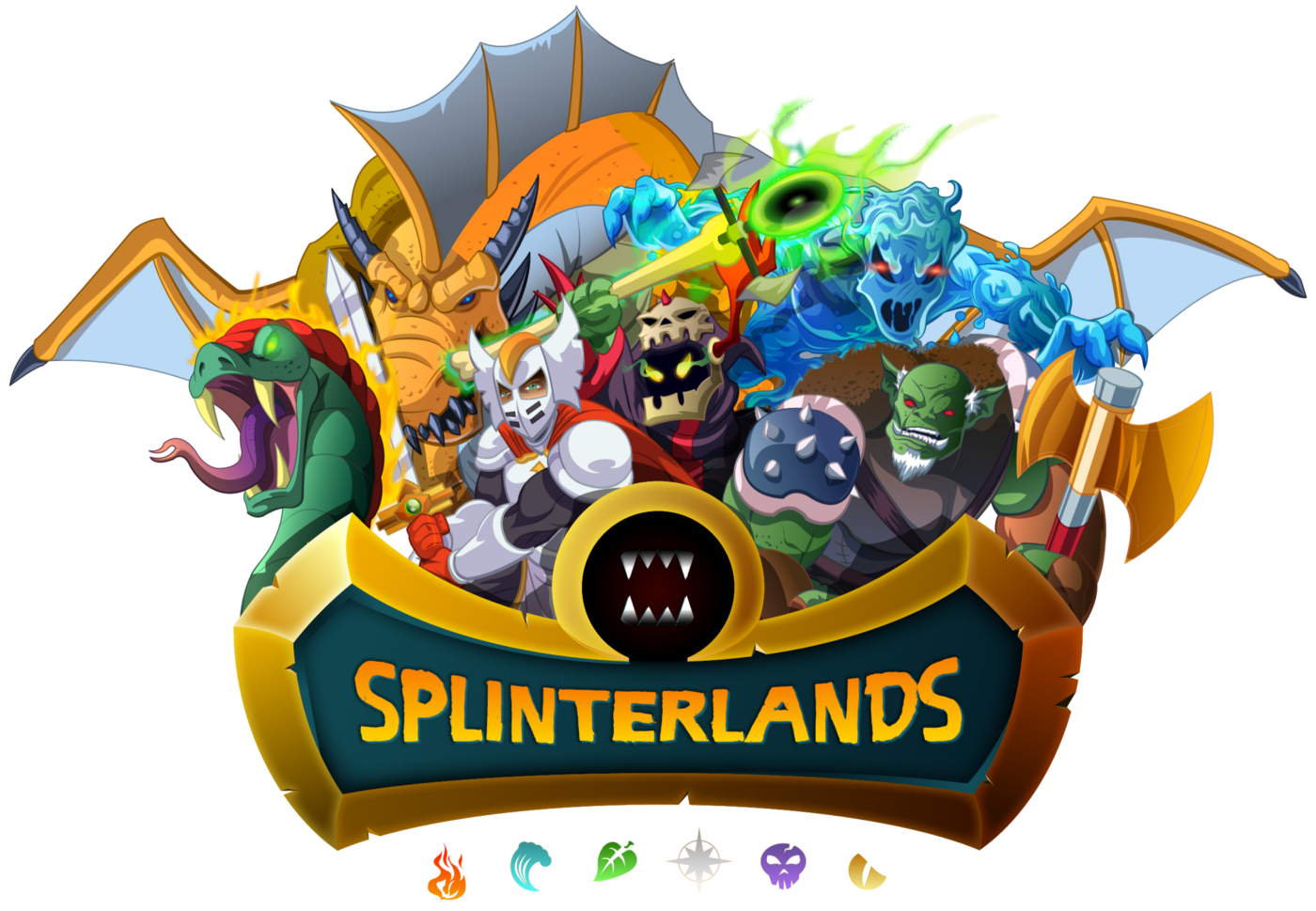 Hello everyone!, This is a short reminder to stake your sps now!. Why? This is because of the upcoming release for the new pack of splinterlands. Aggroed mentioned that a certain ammount of stake sps will benefit you a voucher of Chaos Legion pack! How good is that?! So if you are relatively new just like me I would like to suggest to stake your SPS now as many as possible. Staking your SPS will provide additional dividends which you can claim hourly. So why not stake it if you can earn some?!
How to stake your SPS? Easy! Just click the sps icon on splinterlands and your should arrive to the screenshot below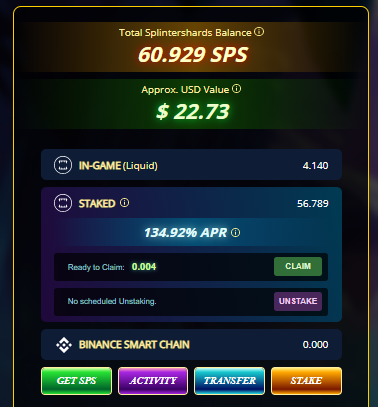 Here just click on stake and put how much SPS you want! The more the better! This is all the SPS that I currently have on my account since I'm just new in the game. Happy Gaming everyone!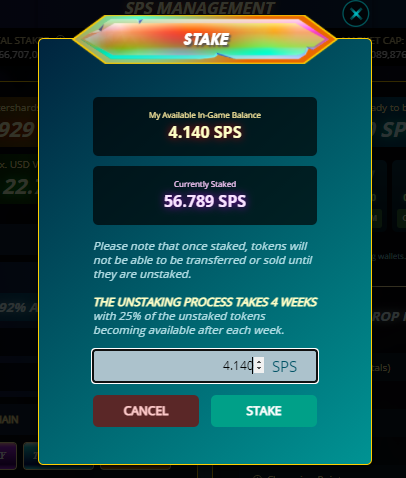 ---
---