Spirit Absorber! Spirit Hoarder
Spirit Hoarder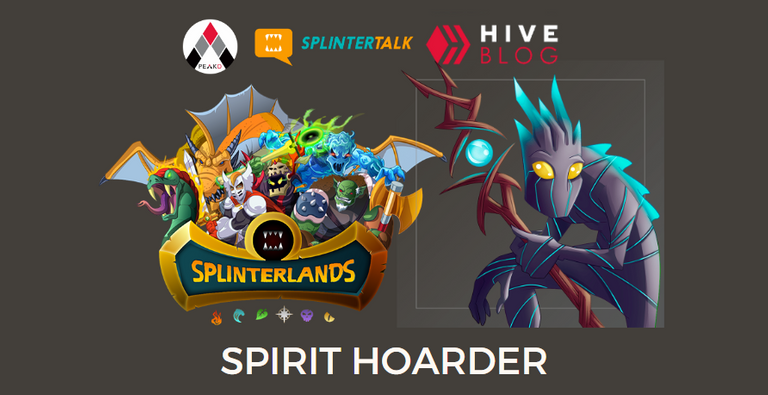 Spirit Hoarder is a Legendary card from Neutral element, which is one of the factions in the game. Neutral element in Splinterland can be combined with every element and make a creative combination in between. Neutral element always fills the gap for me when I'm running out of Support or Tank. Spirit Hoarder is one of the card that I've never heard before, so it's quite interesting for me to explore this card. Come and explore with me alongside this post!
Spirit Hoarder is a low-cost card, with a mana cost of only three. It has magic damage of one and a speed of one as well, which makes it a fairly weak attacker. However, what makes Spirit Hoarder unique is its ability to heal and gain benefit to the team. This ability makes it a valuable card in the early stages of a battle, where it can accumulate health quickly and become a formidable force on the battlefield.
Spirit Hoarder's relatively high health also makes it an ideal choice for playing as a quick defensive card. Its low mana cost makes it a valuable card for filling out a deck, especially if you are playing with a Death Splinter variation.
Spirit Hoarder Statistic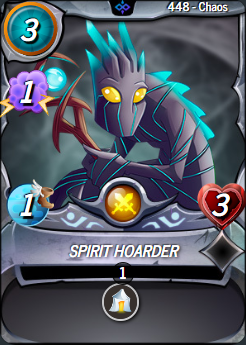 Spirit Hoarder is a valuable card in Splinterlands, especially in Neutral Splinter decks. At level 1, Spirit Hoarder has a magic attack of 1, speed of 1, and health of 3. What makes Spirit Hoarder special is its Triage ability, which allows it to heal the backline card that receives the most damage. This is useful when facing enemies with snipe abilities that target the backline.
At level 2, Spirit Hoarder gains the Dispel ability, which allows it to remove positive status effects from enemy cards that it hits. This ability is especially important in higher ranks, where every little statistical buff can make a difference.
When upgraded to level 3, Spirit Hoarder acquires the Blind ability, which causes all enemy attacks to miss friendly monsters. This ability can be a game-changer in battles where one round of attacks can determine the outcome.
With a mana cost of only 3, Spirit Hoarder is a solid card that can be useful in many situations. Its unique abilities make it a valuable addition to any Death Splinter deck, and its stats make it a good choice for filling out a deck. However, as with any card in Splinterlands, the outcome of battles will depend on how you position your cards and the combinations you choose to play.
Overall, Spirit Hoarder is a well-built card with solid statistics and useful abilities. It is a card that many players choose to include in their decks, and it can be a valuable asset in battles.
Spirit Hoarder Price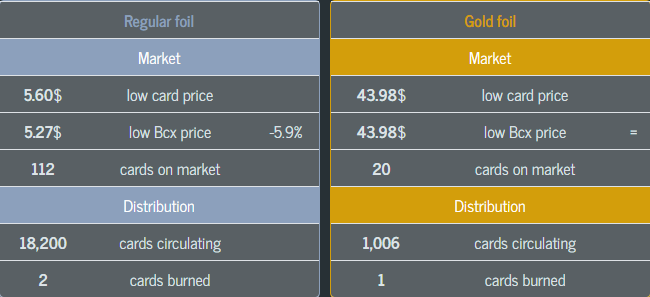 As you can see from the picture above, the price range for the regular foil is starting from $5.60 - $250. From the Investor perspective, I think it's quite worth it to spend $5 for a card like Spirit Hoarder. This card would be needed in certain META and the historical price of this card hit around $8.5.
As a player who doesn't really explore new card and deck, I prefer renting the card. It Dook me only 4-5 DEC/day to rent a level 1 Spirit Hoarder. I rent it for 2 days for exploring the card and found a META that suits me with Spirit Hoarder on it.
I'm not thinking to buy this card soon, but probably I will consider later on. There is only 20 Gold foil Spirit Hoarder in the market, with the price going up and down around $40-45, which is not bad. There is 1006 Spirit Hoarder in total and only 20 of it are on the market. People are diamond handed on this
Historical price showing that for the Regular foil hit $8.2 and almost hit $0 at one time. For the Gold foil, the peak was around $55 which is a great price for a card like Spirit Hoarder.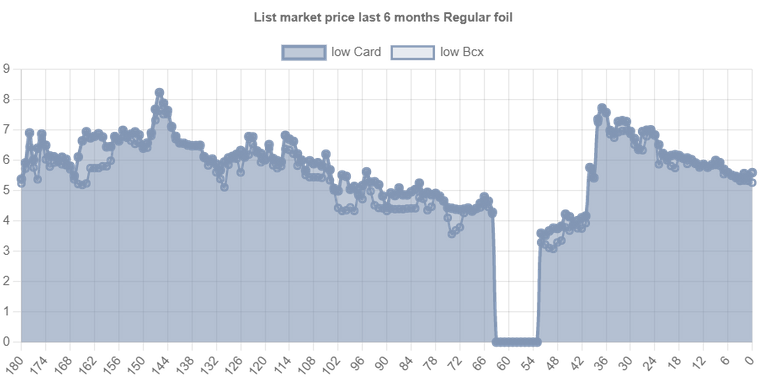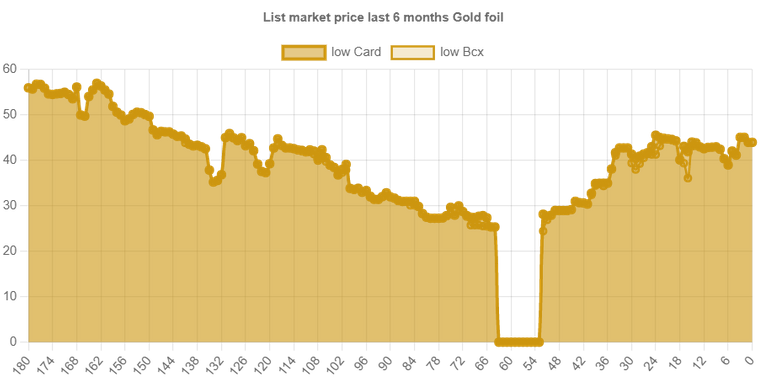 Spirit Hoarder Strategy
I have no idea what suit Spirit Hoarder best, but I will try a few strategies that I think might work. I will position and give Spirit Hoarder as a second support, because I cannot rely on 1 point of magic attack. I will try to find a good tank, solid support and adding Spirit Hoarder in the middle. What came to my mind is either combine it with Earth Element or Water Element. I like Diemonshark and also Unicorn Mustang so I'm going to try with those combination.
Battle with Spirit Hoarder
Against Light (Using Earth combination)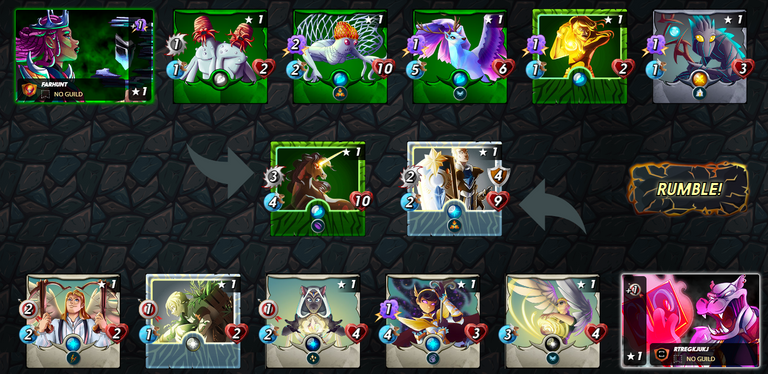 This is quite intensive battle of Surviving between Unicorn Mustang and Shieldbearer. Besides Spirit Hoarder, I like to point out Mycelic Slipspawn and Regal Peryton for giving me the W. Spirit Hoarder did a really good job in my opinion because it restores 3 point of health to Mycelic Slipspawn 3 and makes it super tanky even though all the enemy card targeting it. Regal Peryton also did a nice job securing the win because of the big speed and health statistic. It's a great option in my opinion to combine Spirit Hoarder with this deck. The key point is not always lose a card each round so the Spirit Hoarder can heal those card and give advantage on the battle.
Link to the battle
Against Neutral (Using Earth combination)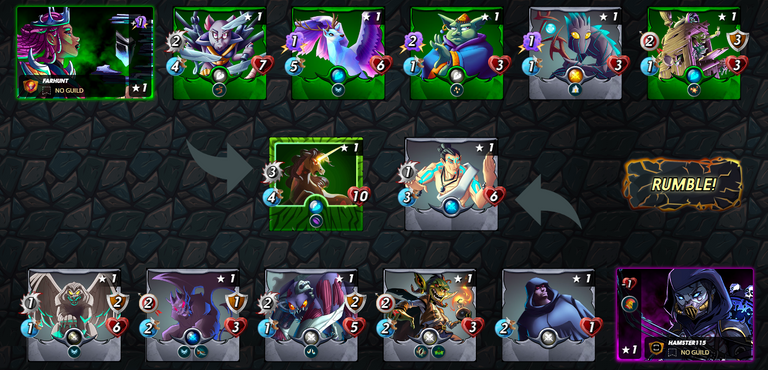 It's an easy win for me. I didn't even lose a single card in this battle. The first advantage is that the enemy didn't have a solid tank that can survive throughout the round like Unicorn Mustang. Second one, the enemy didn't have any heal ability which makes it weaker. Besides that, I also came out with a very solid combination. I got Venari Knifer whose ready to become a second tank, Goblin Psycic and Spirit Hoarder who always be there to heal while Regal Peryton and Goblin tower attacking from distance. This in my opinion is a very solid deck that I will always use in the battle.
Link to the battle
Overall
Overall, this card is great and very unique. With a great combination just like what I discover, this card could be very important and winning condition to a battle. Go try it out by yourself!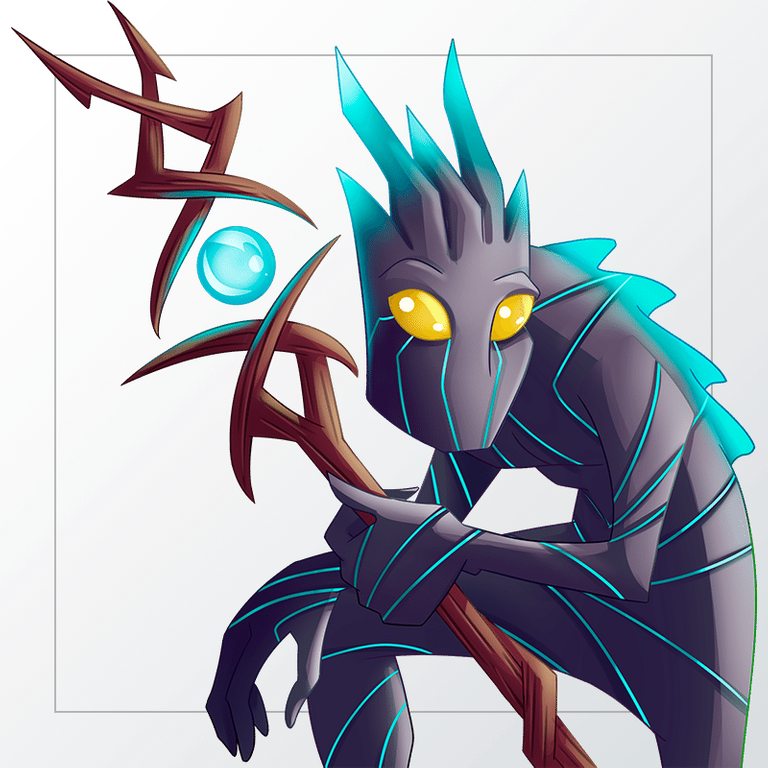 ---
---