Daily rewards: 12-05-2022
Today's quest had to be battled out with the Earth Summoner. There were days that I did love to play with Earth, but at this moment of the season in Diamond III it is harder than it looks. Ran a few time in to players with maxed out decks, which doesn't make it easy.
At the end 11 battles were needed to complete the quest, a win rate below 50%.
The rewards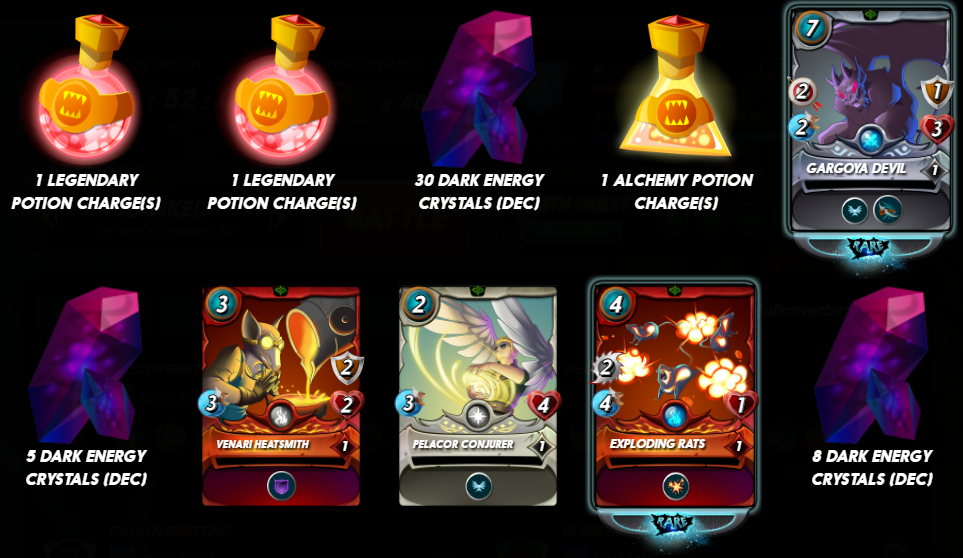 Only 4 cards, small pieces of DEC and 3 potions. Of course all cards are rarely used by me. The Devil is at the beginning of leveling up to lvl 6, the Heatsmith is more than half way to lvl 8, the rats has still a long way to go to level 5 and the Conjurer probably will be the first new reward card which does reach lvl 8 (still 19 to go).
Cheers,
Peter
---
---