There is no avoiding the TAX MAN
These days it is hard to not pay taxes if you are making some kind of income. Even in Crypto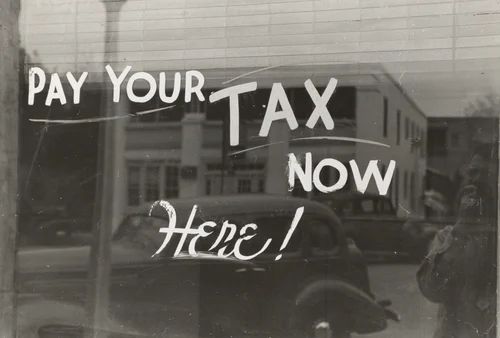 I am lucky as such that I live in Switzerland and that for most tokens I hold I just have to declare them and only pay 0.3% in wealth tax.
But now things have changed.
Splinterlands is booming
The game has exploded and as such so has the value of the cards. Which in itself is not a big problem as mentioned above.
What is a big problem is the rentals.

I had a long conversation with an accountant/tax consultant with some idea of how crypto works.
As it is, all activities like mining / validating / running nodes / renting are considered income and that is taxed differently.
This makes me independent or self-employed, same as everyone else who is active on the rental market renting out Splinterlands cards.
So he just suggested that I keep track of the income and in some kind of software and add that to the tax declaration. The problem here is that there are hundreds of transactions per day, with the same amount of transactions deducted in fees. All that in a wildly fluctuating cryptocurrency called DEC.
Since this is turning out to be a decent extra income (even in Switzerland) and it does not look like it is going to stop any time soon (might drop with Chaos Legion) I do not want to run in any trouble in a few years time and have to pay a huge fine.
currently: 15000DEC/DAY x 0.008 = 120 USD per day makes 3600 USD per month.
As it is, there does not seem to be a way to download the transactions from Splinterlands itself nor from Peakmonsters.
I guess what is needed is:
a full list of all transactions both income and fees
DEC value at that time
recalculated to local currency
In my case the local currency is CHF but I guess if you want to work this out as a service you would at least need USD and EUR as well.
I would gladly pay a fee for someone to figure this out for me and I guess there are others out there who would do the same.
If not I would gladly work with a DEV that can help me get that data and figure out if there is a business here.
@nealmcspadden
@aggroed
@yabapmatt
If anyone else is willing to help set this up, get in touch
Posted Using LeoFinance Beta
---
---