A precise look at Possibilus the Wise: IS IT EVER GOOD?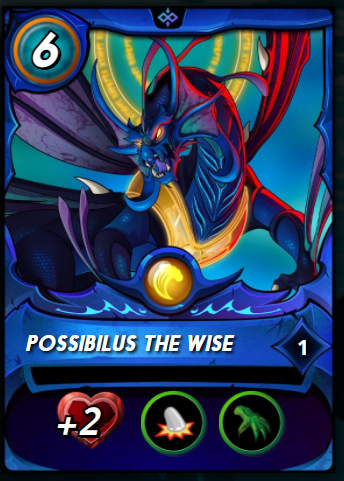 Choose wisely
How to salvage Possibilus the Wise? It doesn't do anything in almost any Modern scenario whatsoever. It's no wonder it has the lowest price among all Splinterlands' Chaos Legion Legendary Summoners.
Although I assume Possibilus will become a lot stronger during the next main edition, it's simply not worth buying one when you could be buying different cards that earn you more in both the short and long term.
After thoroughly analyzing potential card synergy, I can only see four cards that could enable using Possibilus in a serious match.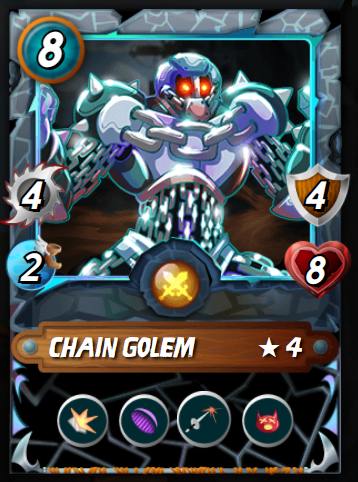 The first one is Chain Golem, as it adds a huge defensive wall for a Position 2 Monster. Chain Golem also has a chance of stunning its target, so it's pretty effective as an 8 Mana defensive Monster.
Chain Golem is oarticularly good if you're not going to use healing as a form of sustain in battle. But it's about to fade out of Modern.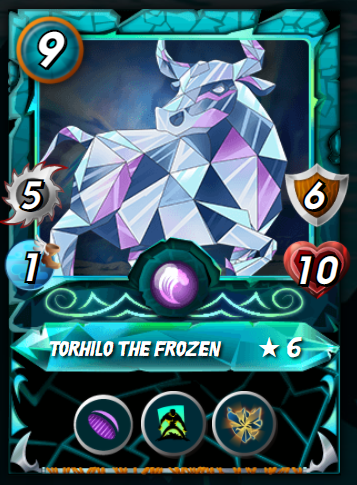 The second Monster steps in as Torhilo the Frozen. Torhilo can't properly trigger its Last Stand ability when its job is tanking for a 6-Monsters team because it doesn't sustain itself for long enough in higher Mana battles.
However, having it as a Position 2 Monster makes surviving until Last Stand triggers that much more likely. However, there are only a few days remaining until Torhilo fades out of Modern.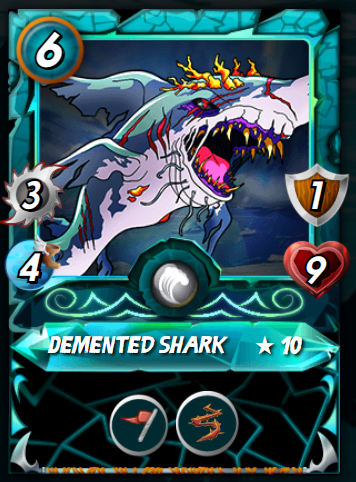 Our third option is Demented Shark. Now, this team would be a work of art, specially under the Rise of the Commons rule. Using Demented Shark when it can't naturally attack forbids usefulness outside of battle with rules like Super Sneak or Equal Opportunity.
Position 2 Shark opens up strong Melee-oriented strategies. The problem is, just like Torhilo and Chain Golem, it's fading out of Modern.
Last, but actually the most important Monster, since it's the only one we can use with Possibilus in the Modern after Untamed fades out of Modern: Arkemis the Bear. Now, this is feral! No matter if you're using a level 1 or a level 10 Arkemis, that's one badass bear that finally brings Possibilus together.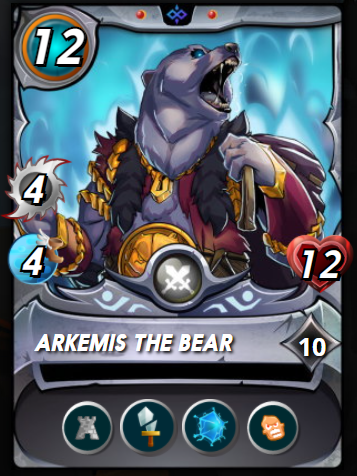 Arkemis is currently the only real reason to choose Possibilus instead of other Summoners in most scenarios. Considering Possibilus adds a lot of Health (2 Health points) to your team, defensive compositions with Taunt, Triage and/or Repair are really hard to break thanks to Arkemis' Protect and Halving abilities. All you need to fit in your team is a massive, aggressive Monster like Sea Stalker.
I've purchased 1 BCX of Possibilus the Wise despite not owning Arkemis, so I'm pretty much gambling on the next edition's potential to increase its usefulness. At the very least, it's certainly going to rise in price to $30, so there isn't much risk involved.
---
images' source: https://splinterlands.com/
---
---