Holding Gold Foils is a win. Here's proof...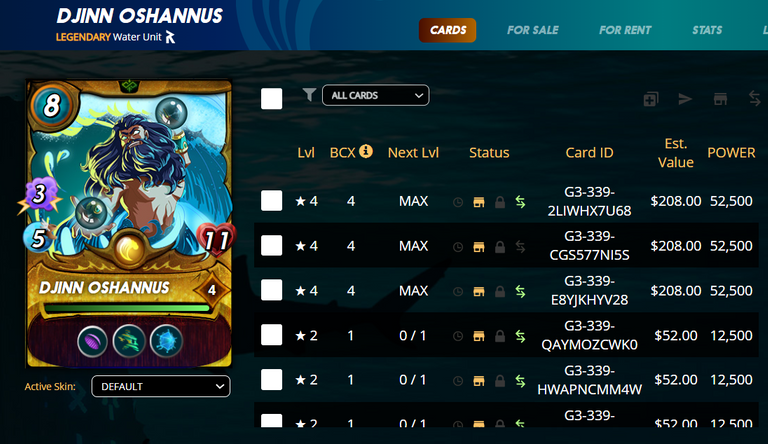 Yessss, now THIS is a win!
I am so happy that Djinn Oshannus Gold Foil reverted to $55! I mean, it's obvious to me that it would eventually happen. I've bought 14 of them for a reason - I understand the Splinterlands team knows what they're doing. They've proven themselves over the years. They're amazing. This is just one more thing to show off.
After buying a bunch of Oshannus Gold, 14 BCX in total, their price plummeted down to $20 a few times. I was scared, but I knew what I was doing. I held them. Fuck, it feel so good to be right when it comes to financial decisions. Back up to $825 from less than $400, baby! Woooo! I have 15 BCX now, though, since I got an extra BCX from a reward chest.
Adrenaline rushes, impulsive decisions and not sticking to a decision have always been both my strengths and weaknesses, but now it's only a strength, because I can also assert whether certain long-term decisions are reliable. I.e., I've had both good and bad experiences with the CAKE coin that helped me feel secure in my decisions afterward.
What am I going to do with these lovely Djinn Oshannus Gold Foil now? I'm not going to sell them. Renting is the way until it moons, which is when I'll sell a few to cover the initial cost and then some, but still maintain investment, so I can profit over time while still being someone retained by the game - which is a way we give back to the ones that helped us.
My obsession with behavioral and psychoanalytical research kept me from playing as much as I should, but I still really like Splinterlands as a game and I profoundly enjoy playing (and earning) in my unique style. Although I'm not a whale, I do own ~$1500 worth of cards. I've been playing on and off since Beta edition and all I can tell you is how much Splinterlands is unique and reliable.
---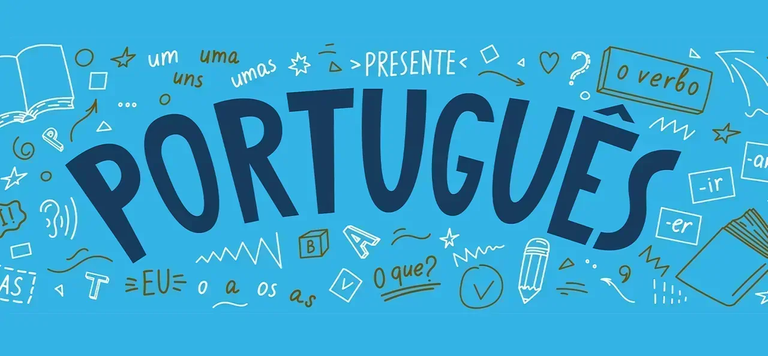 Simmm, agora ISTO é uma vitória!
Estou tão feliz que o Djinn Oshannus Gold Foil voltou a $ 55! Quero dizer, é óbvio para mim que isso acabaria por acontecer. Eu comprei 14 deles por um motivo - eu entendo que a equipe Splinterlands sabe o que está fazendo. Eles se provaram ao longo dos anos. Eles são incríveis. Esta é apenas mais uma coisa para mostrar.
Depois de comprar um monte de Oshannus Gold, 14 BCX no total, seu preço caiu para $ 20 algumas vezes. Eu estava com medo, mas sabia o que estava fazendo. Eu os segurei. Porra, é tão bom estar certo quando se trata de decisões financeiras. Volte para $ 825 de menos de $ 400, baby! Uau! No entanto, tenho 15 BCX agora, pois recebi um BCX extra de um baú de recompensa.
A adrenalina, as decisões impulsivas e a não adesão a uma decisão sempre foram meus pontos fortes e fracos, mas agora são apenas uma força, porque também posso afirmar se certas decisões de longo prazo são confiáveis. Ou seja, tive experiências boas e ruins com a moeda CAKE que me ajudaram a me sentir seguro em minhas decisões posteriores.
O que vou fazer com essas adoráveis folhas de ouro Djinn Oshannus agora? Eu não vou vendê-los. Alugar é o caminho até as luas, que é quando vou vender alguns para cobrir o custo inicial e mais alguns, mas ainda manter o investimento, para que eu possa lucrar com o tempo enquanto ainda sou alguém retido pelo jogo - o que é uma maneira retribuímos àqueles que nos ajudaram.
Minha obsessão com pesquisas comportamentais e psicanalíticas me impediu de jogar tanto quanto deveria, mas ainda gosto muito de Splinterlands como um jogo e gosto profundamente de jogar (e ganhar) em meu estilo único. Embora eu não seja uma baleia, possuo ~ $ 1.500 em cartões. Tenho jogado intermitentemente desde a edição Beta e tudo o que posso dizer é o quanto Splinterlands é único e confiável.
---
image source:
https://splinterlands.com/
https://www.bradescoseguros.com.br/clientes/noticias/noticia/diferentes-sotaques-da-lingua-portuguesa
---
---