Splinterlands Journal, April 16th - "New strategy"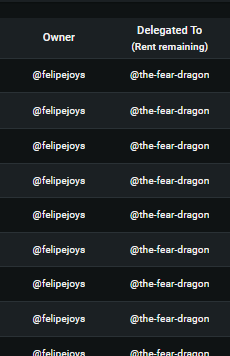 My top 3 accounts
Sure, bots help. But I can get a lot more from my Splinterlands cards if I play them well. Therefore, instead of having a few accounts on silver 3, I'll just main a single account - sort of. The CP value of all my cards together is above 70k, so I can play at silver 1. However, I can only play 60 matches a day, and then that account's capture rate won't get back up in less than 2 days. Therefore!
I'll delegate all my cards to a second account, which I'll play for another 60 matches on the next day. And then I'll do it again for a third account, but instead of moving my cards to a fourth, I'll simply play them on the first account again, which should now sit at nearly 100% capture rate.
Cycling this way wasn't possible, but because of the cooldown reduction from 7 days to 1, we can start using this strategy. It's a lot better for actual card owners than renters, but renters can do this too, renting cards for just a single day then playing that account to exhaustion, cycling to a new one over and over again for as long as they have the heart to keep playing.
---
Image source: https://peakmonsters.com/@felipejoys/cards
---
---