My Chaos Legion Packs Strategy
Sale
The presale ends in 12 days.
I assume, that is when the public sale begins.
I also assume, that I will not need another voucher, then.
If you know better, please let me know.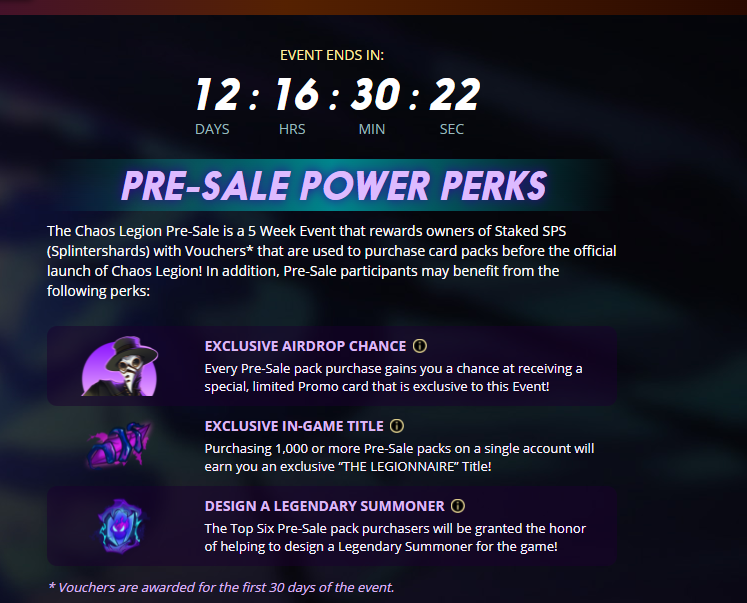 My idea is to buy 2000 packs with SPS.
It looks like the best strategy: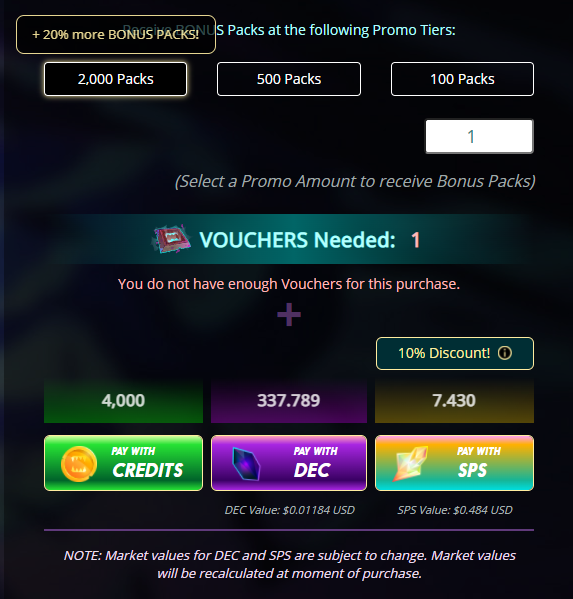 20% extra packs for buying a 2k stack
10% discount for paying in SPS
2400 packs @ 7200 US$
SPS seems reasonably cheap right now.
I do not expect HIVE to make big moves the next 2 weeks, so I started buying up SPS today.
I could see SPS rise in demand the closer we get to the sale.
What do you think?
public sale
The public sale might be hectic.
I have never participated in anything like this, but I am sure I am not the only one preparing to buy a stack of packs. 2400 packs * 1000 users = 2,400,000 packs sold. That could happen within minutes.
Once all packs are sold, I doubt they will ever be cheaper than 4$.
I will be here in 12 days, waiting.
btw
If you want to throw in some SPS with me, you can get the full discount.
Let me know in Discord.
What is your strategy?
Am I missing something?
Please let me know in the comments.
If it was helpful, I will send you a pack in 12 days ;)
---
---