Splinterlands Chaos
I advanced to Bronze II
This is the second season I can finish above Bronze III.
I opened 10 packs and have enough Power to enter Bronze II.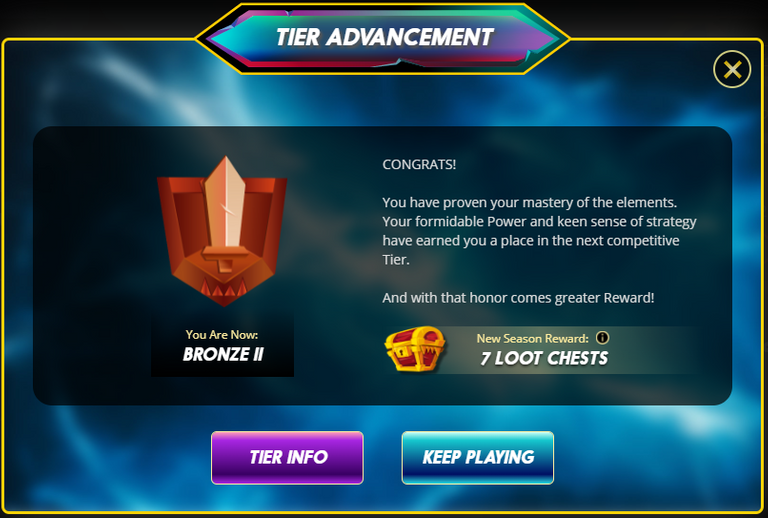 (btw I am playing with @normaluser)
250 Packs
Driven by heavy FOMO, I bought 200 packs in the public sale.
I desperately wanted those airdrops.
I got one standard Lira The Dark.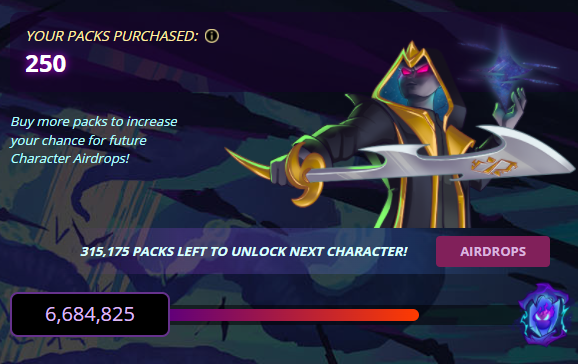 Not Opening Packs (anymore)
I will not be opening packs anymore, until the sale is complete.
I found some important info here: https://peakd.com/hive-13323/@celestal/why-im-not-opening-my-chaos-legion-packs-yet
Basically: When the airdrops are complete, there is a chance for those cards to be in the Chaos packs. This means, opening the packs later will give better chances for good cards.
Sentiment
The sale is going much slower than I expected.
I think the vouchers played a part in it.
A lot of people seem frustrated.
Strategy
Splinterlands is hard.
Free to play is pretty much pointless.
Chaos Legion sure shook things up and the little knowledge of my cards I had was rendered almost useless, again. The newbie deck I got now is weaker than the one I had before.
I will probably open 100 packs and see how far that will get me.
The rest are meant as an investment.
---
---