Buying cards for their beauty and lore: a fun series to enjoy the vast world of Praetoria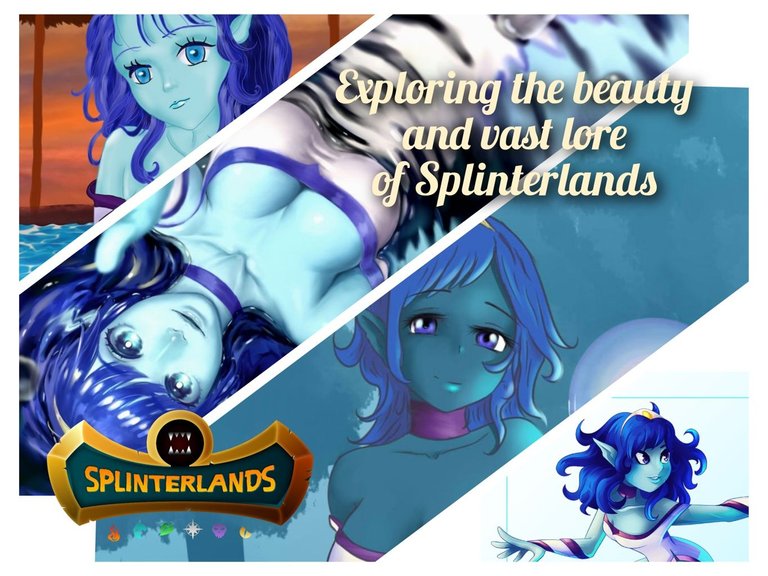 Hi there Splintermaniacs and curious people alike, been a long time since I posted. Today I wanted to share what I'm going to be doing regarding building a deck from now on. I've decided I'm going to buy cards I like aesthetically and also I must appreciate the lore to get them.
I don't know if this will add up to a good strategy haha but lately I'm not playing as much as I'm selling my current deck because I'm short on money. However, I want to slowly build up a new one this way as I've found it to be fun, almost like playing an RPG where you explore a vast world with its lore, and get gear along the way.
The first card that caught my eye was Djinn Renova for being a hot babe but I didn't really like the lore. I mean these souls were promised freedom and the caught again to be used in another battle, which can easily be called manipulation. They were promised their freedom after the Chaos Legion was defeated but who knows if that will come true. Anyway, a manipulated soul isn't something I'm into so sorry Djinn Renova, you're gorgeous and all but we're not going to work out.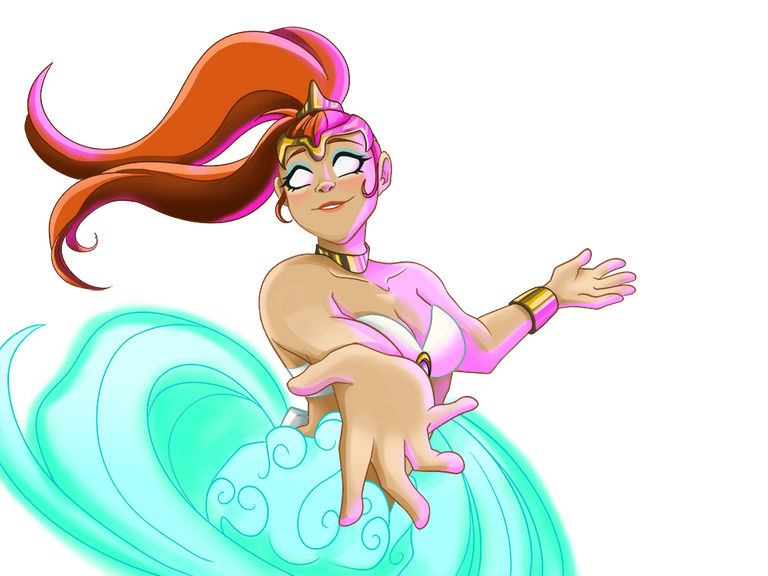 Note that I'm only going for cards I don't currently have so some cool ones might not make it into these posts. Also, in this post the focus were female beauties but I'll take any card, whether male or monster that I feel has a nice feel to it.
The next eye-catching beauty was River Nymph to which I've seen some really edgy fan art (keep scrolling to see a selection of some of my favorite fan arts of this card). The lore starts very nice: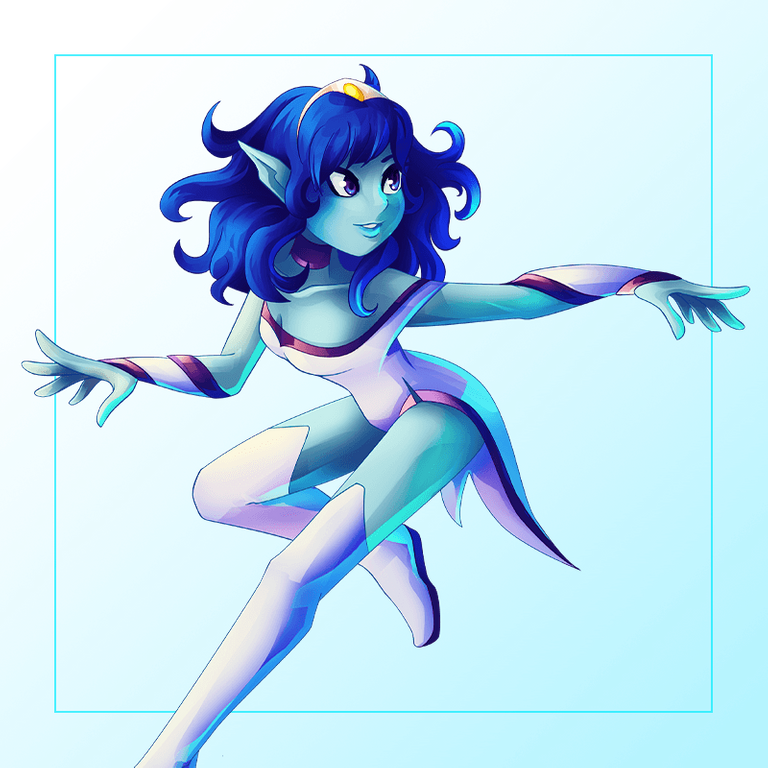 "River Nymphs inhabit the rivers of the Splinterlands. Shy and reclusive, they usually remain hidden beneath the water's surface. However, they have a strong respect for life, and they have been known to aid those in need. They are also fiercely protective of their homes and will defend it if it is threatened."
Nice! This is my type of card/creature. I love a beautiful female who protects her homes while aid those in need.
The lore proceeds to tell a tale of how the River Nymph saves a young mage from some attackers, both recovering his vitality and then launching water magic at the monsters. Pretty cool how they portray her as a support and damage character.
She then grins, winks at the mage, and disappears, which tells me she's the kind that helps out of a good heart and not to receive praise or reward. Extra points for the creature.
I'm definitely geting her although she's playable with the basic spell book, but it doesn't matter, I'll see how to connect the dots later. I'll just let the art and lore guide me to building a nice deck.
I made a bid on her for 0.069 cents but before I had finished the post, she went up to 0.085 cent on the bids, so that's where I'm at right now.
Now lets look at some cool fanart of this character
Note: I'm placing the artists as 15% beneficiaries of this post each, so it's a chance to give some extra love for their art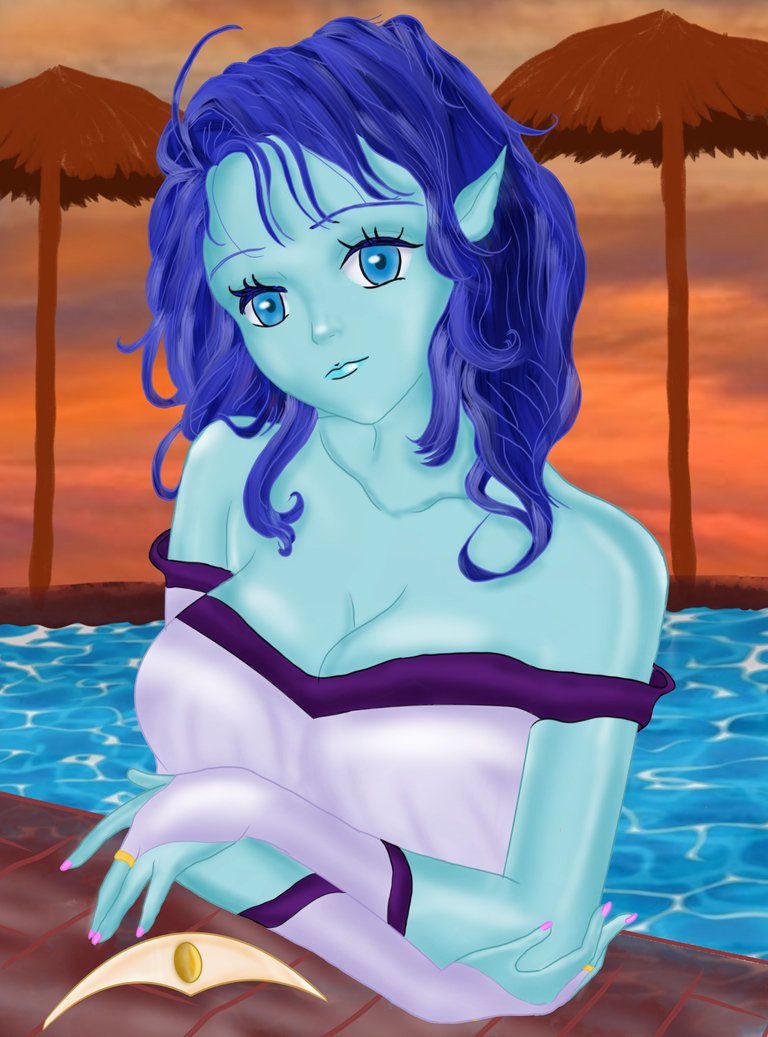 Art by @bossdebz | Source post
Elegant and sexy! Definitely want be saved by her any day.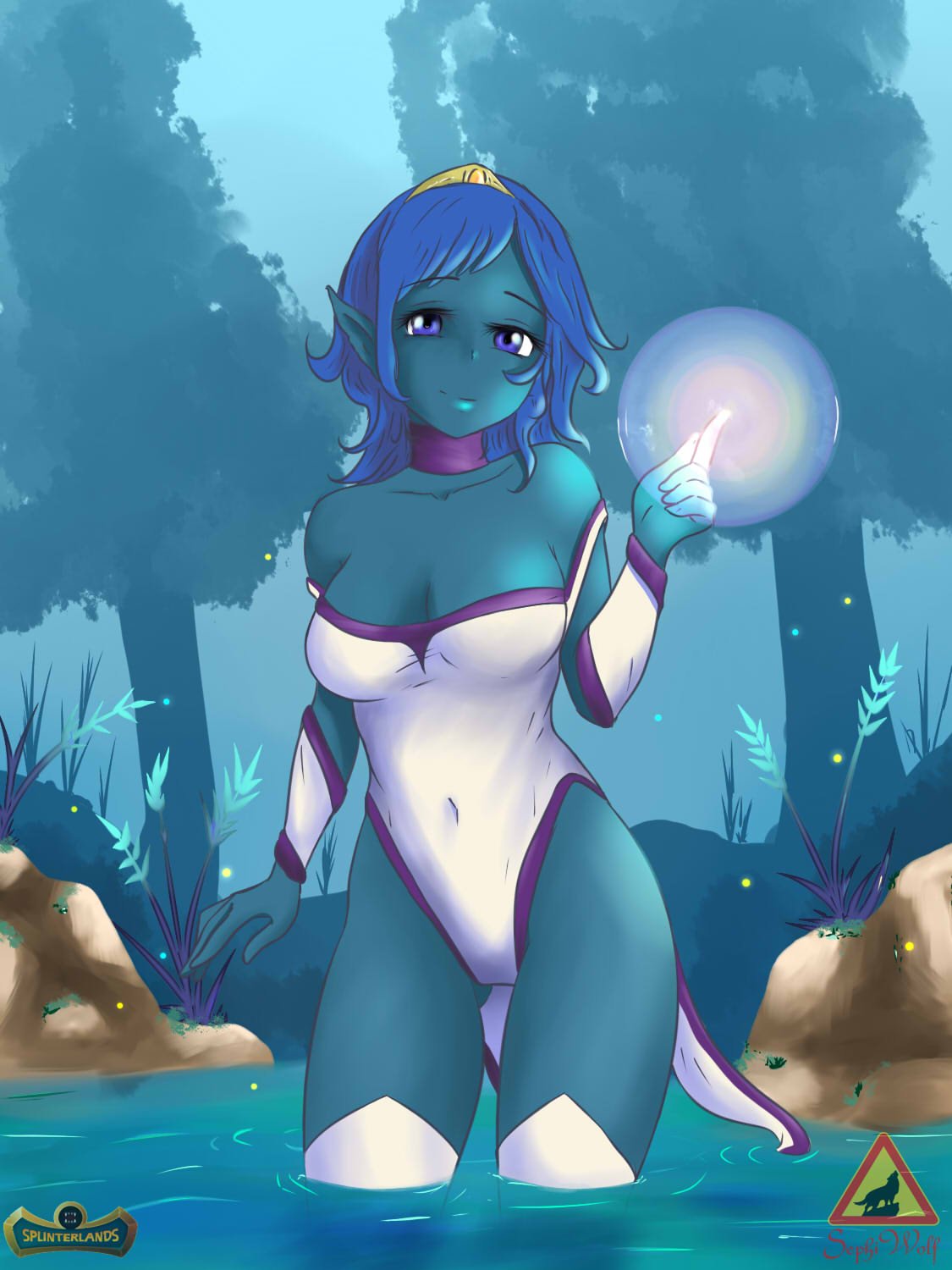 Art by @sephiwolf | Source post
Hard not to imagine this as a hentai movie cover, but who am I kidding, I'd probably watch it.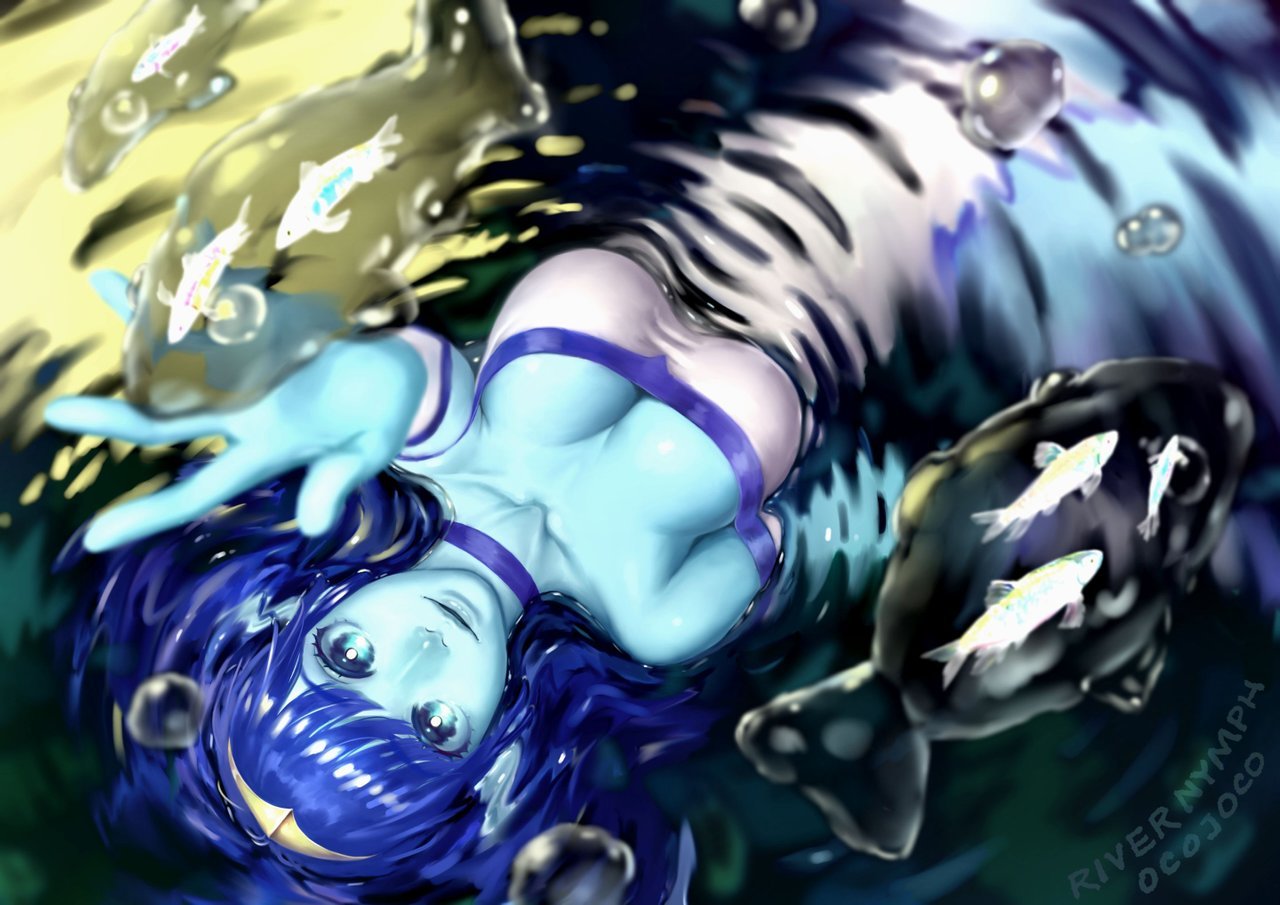 Art by @ocojoco | Source post
I think all the arts overdid it with the breasts as the River Nymph is clearly not a busty creature, but this one took the prize, lol. Anyway, still awesome art.
---
Ok, that's all for today, hope you enjoyed learning a bit more about the world of Praetoria and delighted your eyes with the beautiful art of the River Nymph. I enjoyed this post a lot so hopefully more coming soon!
---
---