BATTLE MAGE SECRETS Weekly Challenge!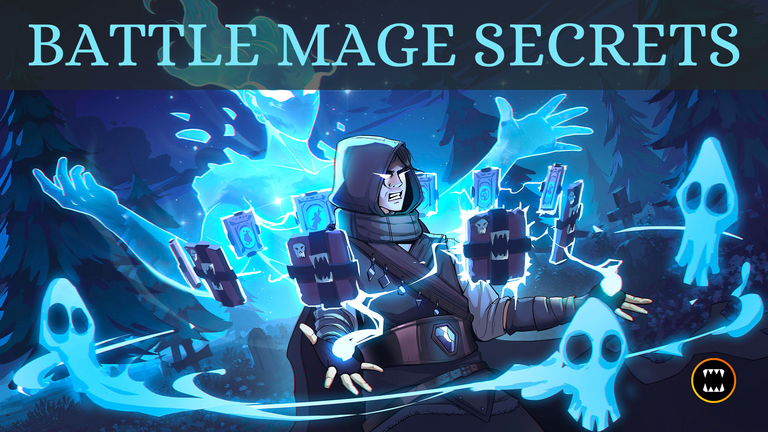 Hello everyone. Today I am going to share my battle. in @splinterlands.
Battle details: I played with water splinter. And my opponent used a dragon splinter against me.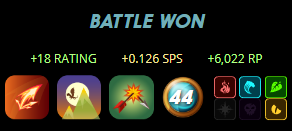 Battle rules:
It was a battle with 44 mana cap and three rules:
Aimless: All monsters have the scattershot ability. I hate this rule because it means that it is impossible to know which monster will be hit by an attack. To counter this rule I decided to add speed to my team. If I don't know which monster will be hit I wanted to attack first.
Lost Legendaries: Legendary monsters may not be used in battles. This rule was another disappointment. With mana cap this big I would prefer to use some of my legendary monsters but this time that wasn't an option.
Broken Arrows: Ranged attack monsters may not be used in battles. This did not matter that much because ranged monsters are my least favorites.
Battle lineup: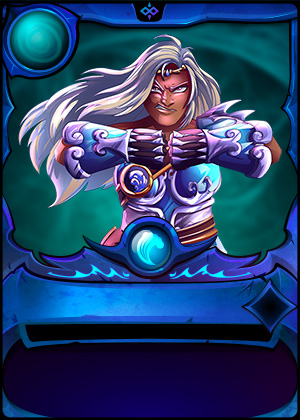 KELYA FRENDUL level 4. Ths summoner adds armor and speed to my team.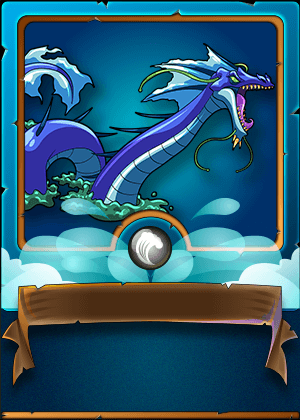 SEA MONSTER level 5. Normally I choose this monster because it has healing but this time I picked it because it already has nice base speed.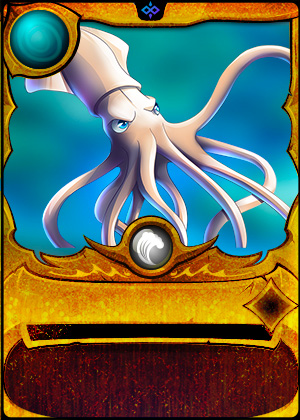 FLYING SQUID level 4. This monster also has good speed.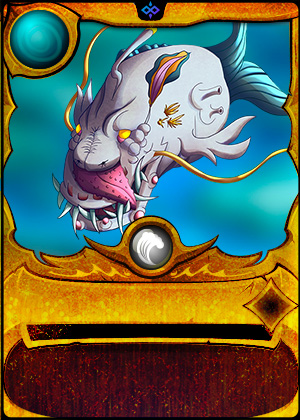 DEEPLURKER level 4. Yet another fast monster.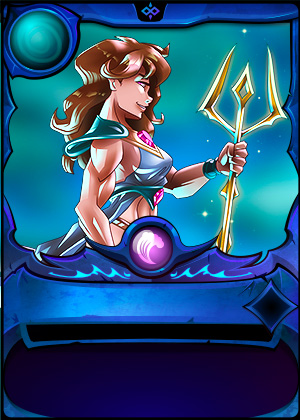 NERISSA TRIDAWN level 1. One of the strongest water mages,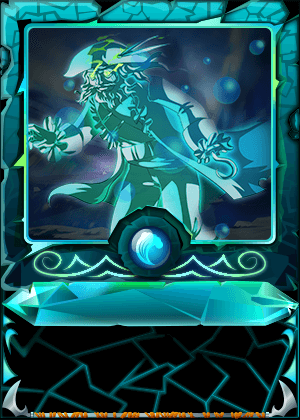 CAPTAIN'S GHOST level 4. This powerful mage has affliction ability.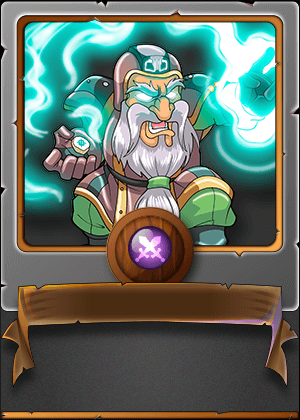 DWARVEN WIZARD level 2. This neutral monster has armor and snipe ability.
Battle strategy. Three of my monsters had a good base speed so I hoped that with the help of my mages they will defeat my opponent. I placed DWARVEN WIZARD last because it had the most armor so it had to defend my team from sneak attacks.
On the battlefield.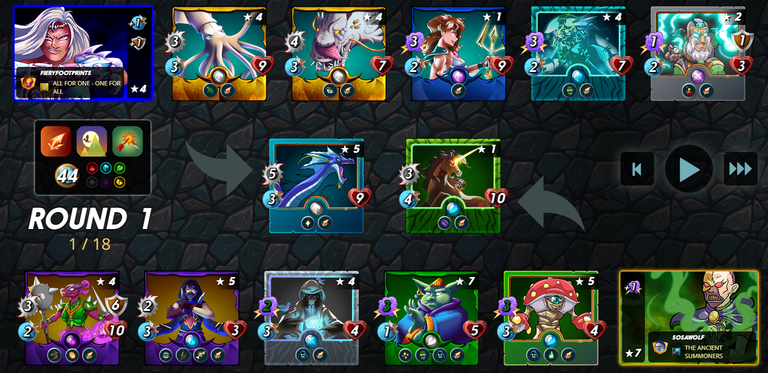 My opponent was very high level so I was not sure if I will be able to defeat him.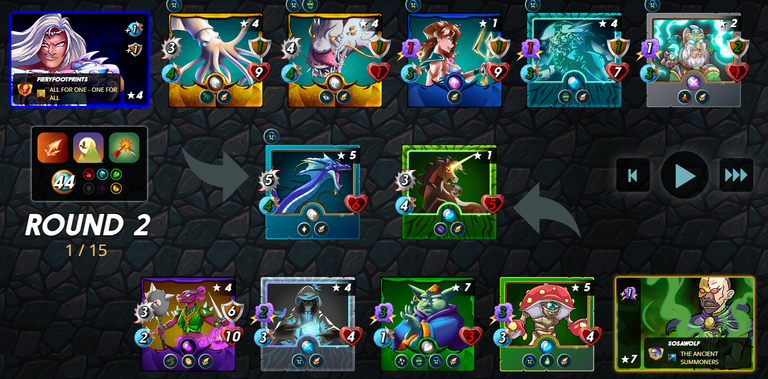 My magic attack power was greatly lowered by opponent's mages.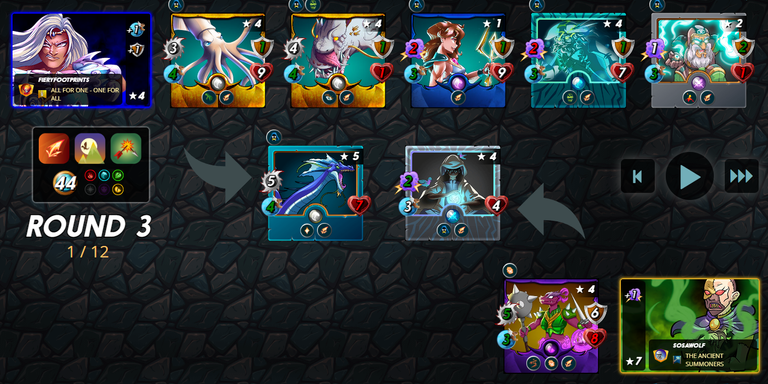 Luckily my opponent's monsters had mostly low health and no armor.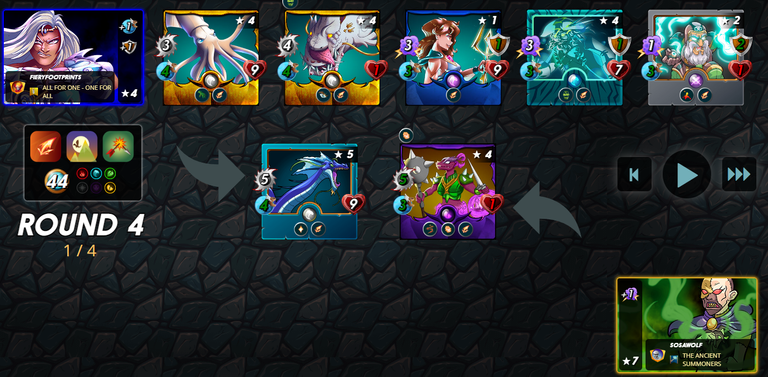 That allowed me to achieve victory.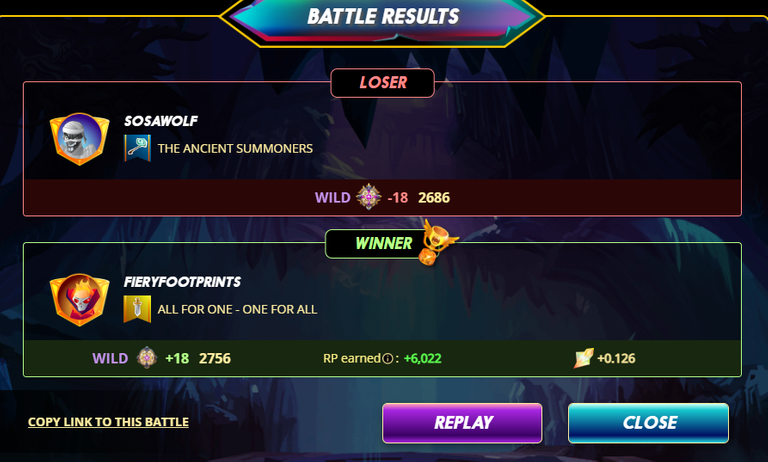 In this battle I won 0.126 SPS and 18 League Rating. My strategy worked better than I expected- my team had better speed and that let my monsters to attack quickly. Also most of my opponent's monsters were low health that helped me to win against a much higher level summoner.
I hope that you enjoyed my battle. If you would also like to start playing splinterlands and earning by making posts about your battles or by making art inspired by splinterlands please consider using my referral link: https://steemmonsters.com?ref=fieryfootprints
Also please consider visiting my art gallery. So far it has only a few pieces that are inspired by splinterlands . But in the future I might add more works with splinterlands monsters.
Thank you and have a nice day.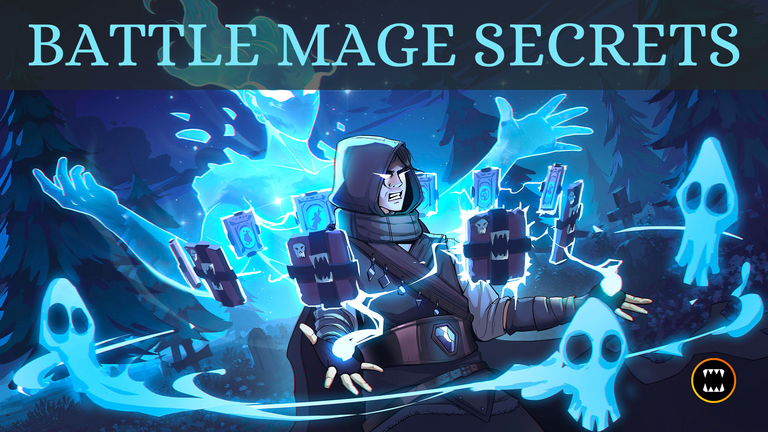 ---
---