SPLINTERLANDS BATTLE CHALLENGE - HOW TO COUNTER DEEPLURKER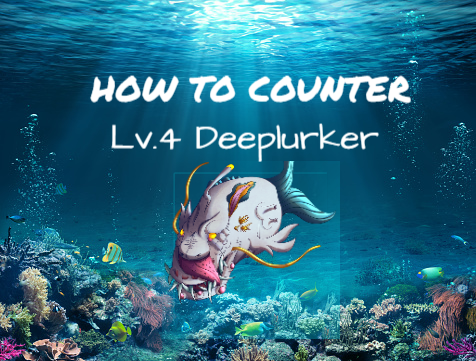 Introduction
Hi hi Everyone,
About 3 days ago, Splinterlands has announced the new theme for the weekly battle challenge, and the theme now is water splinter, 6 mana cap and has the opportunity skill.
The Monster is ....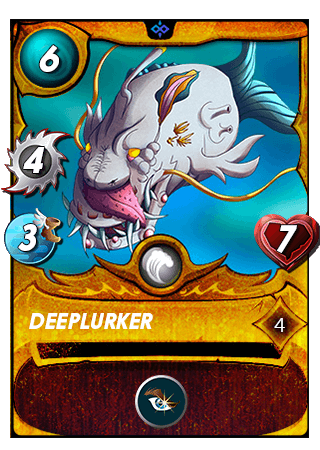 To be honest, I barely used this card since my favorite splinter is fire , earth and life. So what I am gonna do in this weekly battle challenge is to show you guys how to counter this monster.
Before we are going into the match analysis, let's recall our mind about "opportunity" skill.
| Ability | Explanation |
| --- | --- |
| | Monsters with the Opportunity ability may attack from any position and will target the enemy Monster with the lowest health. |

Deeplurker has mostly been placed in the backline in the battle as his opportunity skill, he can attack monster with the lowest health. Here is the link of the battle along with the videos I have uploaded on youtube, Check this out:
https://splinterlands.com/?p=battle&id=sl_3d88d5774b4fd57a8a4947810de30cb2

Mana & Rule Set

| Rule Set | Name | Explanation |
| --- | --- | --- |
| | Target Practice | All Ranged and Magic attack Monsters have the Snipe ability. |
| | Broken Arrows | No monsters with ranged will be available to choose from. |

Line Up
| Monster | Name | Reason to pick up |
| --- | --- | --- |
| | Shieldbearer | This monster has always been my 1st choice for tank in high mana battle because he has high health (9) and armor as well (4). Besides, his attack (2) is fair enough to slowly kill the enemy. |
| | Silvershield Knight | I put this monster as the 2nd tank because he has 6 health and 1 armor Another reason to pick him up is because of his inspire ability to increase all of the friendly melee attack by 1. |
| | Silvershield Assassin | I used this monster as 3rd tank in case of 1st and 2nd tank falling down. With inspire ability from Silvershield Knight, her total attack is 6 which is so deadly for the opponent. |
| | Feral Spirit | This monster is so fast. with his 5 speed, he often goes first to attack enemy. with inspire, his attack become 3 which is so dangerous. |
| | Elven Cutthroat | He has high speed (4) and 3 attack as the result of inspire ability from Silvershield Knight. I put her 2nd from the bottom because she is so fragile due to her low health (only 2). |
| | Uraeus | I put it in the last position in the backline becuase it has an armor. 3 melee attack (as the result of inspire) makes it very strong just like its friendly monsters. |
Generally, I always arrange my monster to attack on 1 direction (either to the tank monster or the last position monster). This will kill the opponent monster effectively.

Match Preview
Round 1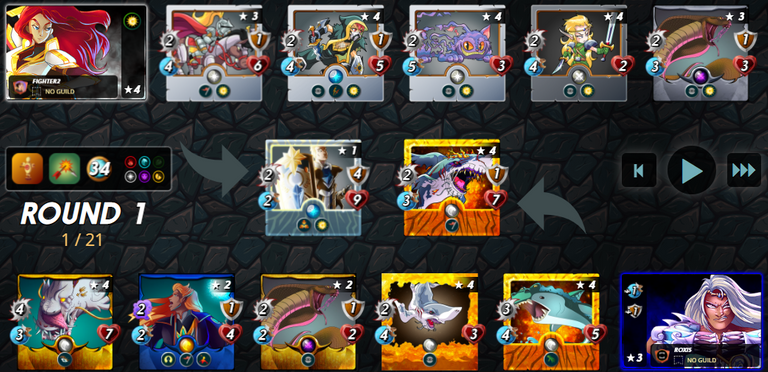 Well, this is the line up of my team and opponent's team. As we can see, the opponent sets almost all melee type attack monsters because there's a Demented Shark in the 1st position which can gives additional 1 melee attack to all friendly monsters. The opponent also used River Hellondale because she has resurrect ability and inspire ability as well 😱, so their melee monsters got additional 2 attack. This is so insane.

Round 2
My Silvershield barrier was defeated since the enemy has super melee attack to kill my tank. In the other side, I have successfully defeated Deeplurker but it has revived by River Hellondale.

Round 3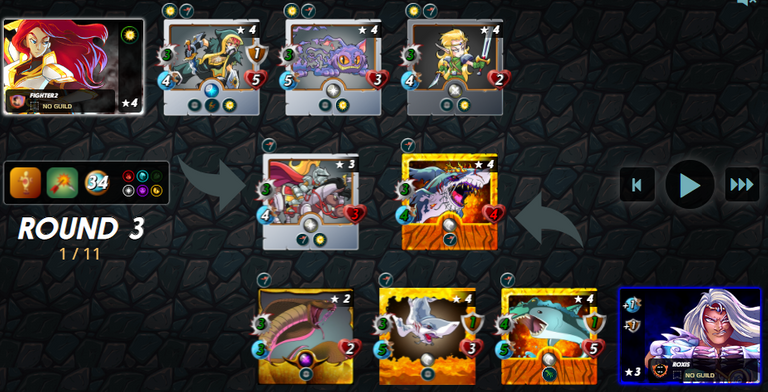 My sneak army have killed Deeplurker and River Hellondale (now, enemy's melee attack are reduced by 1) but the opponent has successfully killed my Uraeus since he/she has 2 sneak monsters as well (Uraeus and Sabre Shark).

Round 4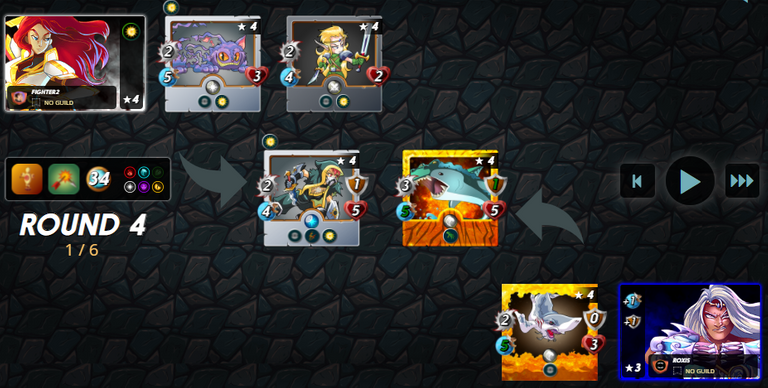 Thanks to the Lorna's "Divine Shield" ability, my monsters in the backline are still alive while the opponent lose Uraeus and Demented Shark. Now the opponent melee attack is back to normal.

Round 5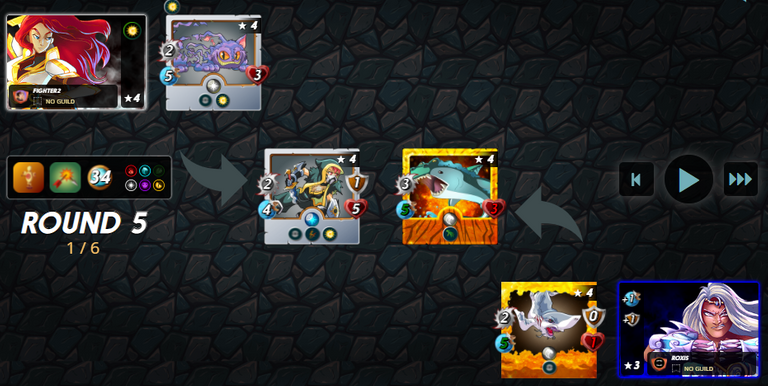 This is the final round of the battle where the winning team goes to Lorna since Wave Runner couldn't withstand the Silvershield Assassin double strike and my Feral Spirit has killed Sabre Shark.

Opinion about Deeplurker
In my opinion, there are ways to Defeat Deeplurker. First, focusing attack on 1 point. this is very effective to kill enemies monster one by one (including Deeplurker also) like i have showed in the match preview.
Second, Using "Thorn-skilled monster". This could be achieved by putting Mylor Crowling as the summoner. Thing to remember is Deeplurker is melee type monster and melee is weak against Thorn ability.

Well that's all about my sharing guys. If you are interested to start playing Splinterlands and don't have any referral yet, you can use my referral link. If you use this link i will give you free card and DEC to start renting strong cards :
https://splinterlands.com?ref=fighter2
Alright then...
Stay Safe, Keep Grinding DEC plus Daily chest and Bye~

CREDIT
---
---