How Much SPS You Should Stake To Get 100 Vouchers In 30 Days?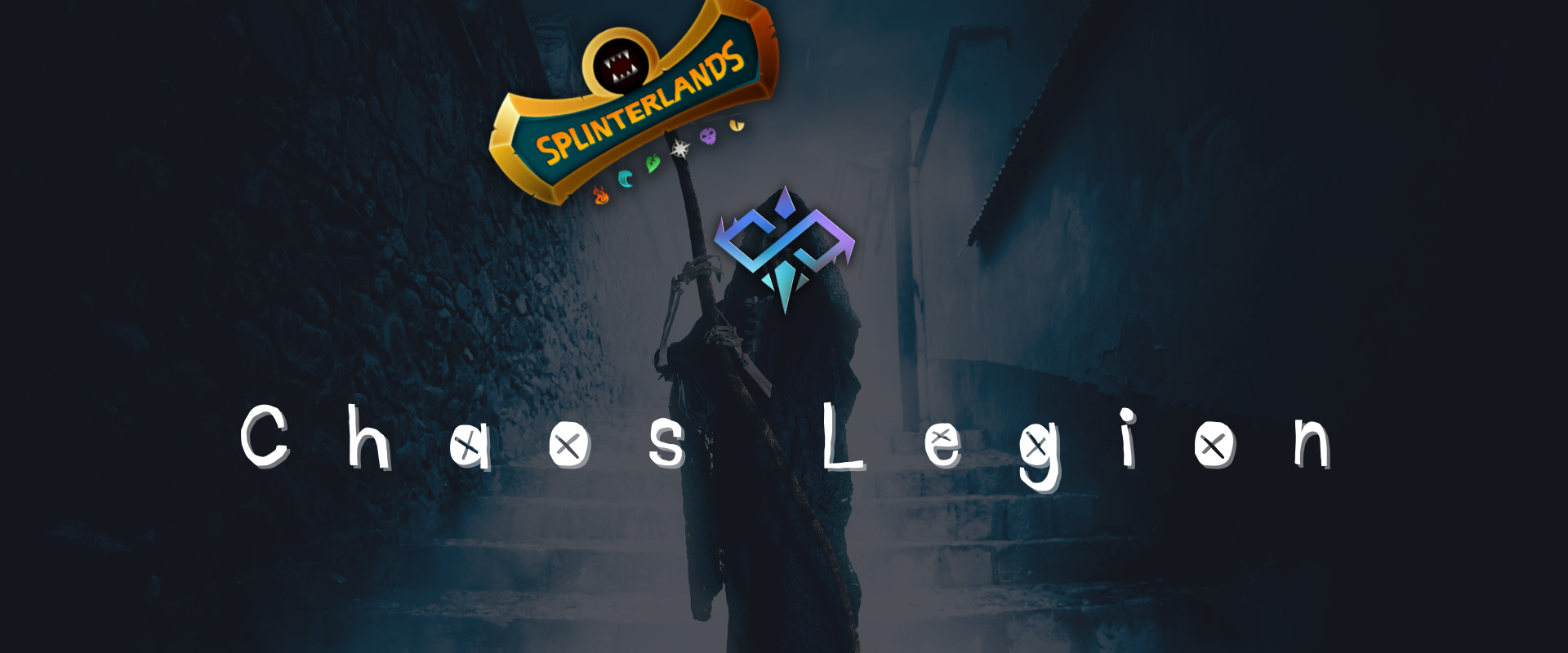 ---
Congratulations @splinterlands players and investors, finally we have a date on the most awaited Chaos Legion Pack Presale - 18th October. And It will be a 30-day long sale. This one is quite important because it will introduce several new cards which would be useful further in the game.
1M out of the total 15M available Chaos Legion (CL) packs will be available to purchase in the presale. There are presale perks which are explained in the announcement post. Please read it thoroughly and then come back to this post. You can buy packs with SPS (10% Discount), Credits, and DEC.
How To Earn Vouchers?
Each CL Pack will cost $4 and 1 Voucher. A total of 1 Million VOUCHER Tokens (because 1 Million CL Packs) will be airdropped to SPS Token Holders, over the course of 30 days. 33333.333 each day!
Example of earning VOUCHERS: If there are a total of 100M SPS tokens staked across all players in the game, then a player who has 100k SPS tokens staked accounts for 0.1% of the total and would therefore receive 33.333 VOUCHER tokens (0.1% of 33,333.333) each day over the presale period.
Right now we have 95M SPS Staked as per the Splinterlands' website. Let's just say this count reaches 100M towards the start of the presale then the above calculation will hold true.

If you have 1000 SPS staked, you will get 0.33333 vouchers daily. 30 Days*0.33333 = 9.9999 (~10) in 30 Days of Presale. Obviously, you wouldn't want to wait until the last day! 😂
With that many Vouchers, you can only buy 10 packs. Unless you have an insane amount of SPS staked then you are good. Otherwise, you will have to buy more Vouchers from the secondary markets in case you want to buy more CL Packs. Voucher Token's price could grow towards the end of presale so it's better if you buy as many as you can even if you don't use all of them. Maybe sell towards the end for a profit? 😂
How Much SPS You Should Stake To Get 100 Vouchers In 30 Days?
If you want to earn ~100 Vouchers (to buy 100 packs) in 30 days, keep 10K SPS minimum. Keep more if you think we will have more than 100M SPS staked overall by the time presale starts.
Right now, I have 600 SPS Staked which is nothing. Getting around 15 SPS from the airdrop. I will try to reach at least 1000 SPS by the 18th and then I will see how many Vouchers I will have to buy to get at least 100 CL Packs.
How many packs are you planning to buy? Do you think my calculation is bogus and I missed something? Do you have a better strategy? Please comment below and let's help each other out. This is a puzzle we all should solve together.
If you are new to Splinterlands, please check out this basic guide by @crypto-guides to get you started with the game.
---

https://leofinance.io/@finguru

https://twitter.com/finguru6

finguru#4062
---

Not financial advice. For infotainment purposes only.
Posted Using LeoFinance Beta
---
---