My Plan For RiftWatchers & The New "Tower Defense" Game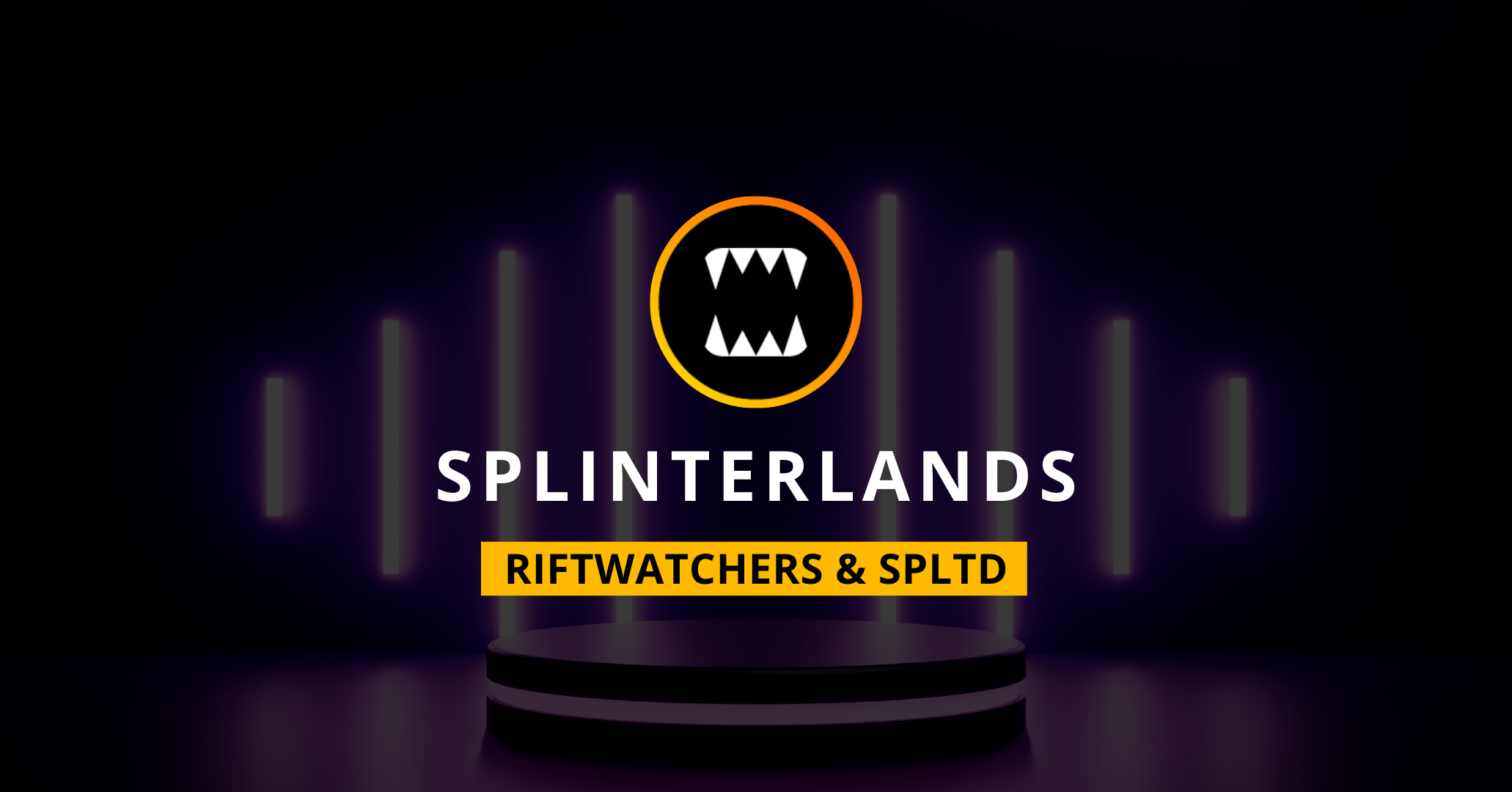 ---
Splinterlands released two major updates this week that are going to change the course for everyone involved within the ecosystem. Well, it happens every time when they release big updates like these.😂 It's nothing new. The bar is higher each time! I am so excited for Riftwatchers Presale and the New Tower Defense Game. You can see the price of VOUCHERS going up after the news came out and looks like many people are going to hoard a ton of packs this time.
Players and investors are going to be extremely busy in the upcoming weeks. Planning and plotting to maximize this situation. Poor Chaos Legion, it has been forgotten already. 😋 I will be buying CL packs for cheap on Hive-Engine while everyone is majorly focusing on the next sales. In this blog, I am going to discuss my plan going forward and how I am preparing for them in the upcoming weeks:
Riftwatchers
The sale will start on Sept. 15th, 18:00 UTC. Set your reminders right now! 😉 There will be 3 Million Packs available for purchase.
An important thing to note here is that all the money collected from this sale will go into SPS DAO. So if you are buying these packs, you are giving money to the community of which you are a part already. It's like treating yourself and your Splinterlands frens. xD I love it!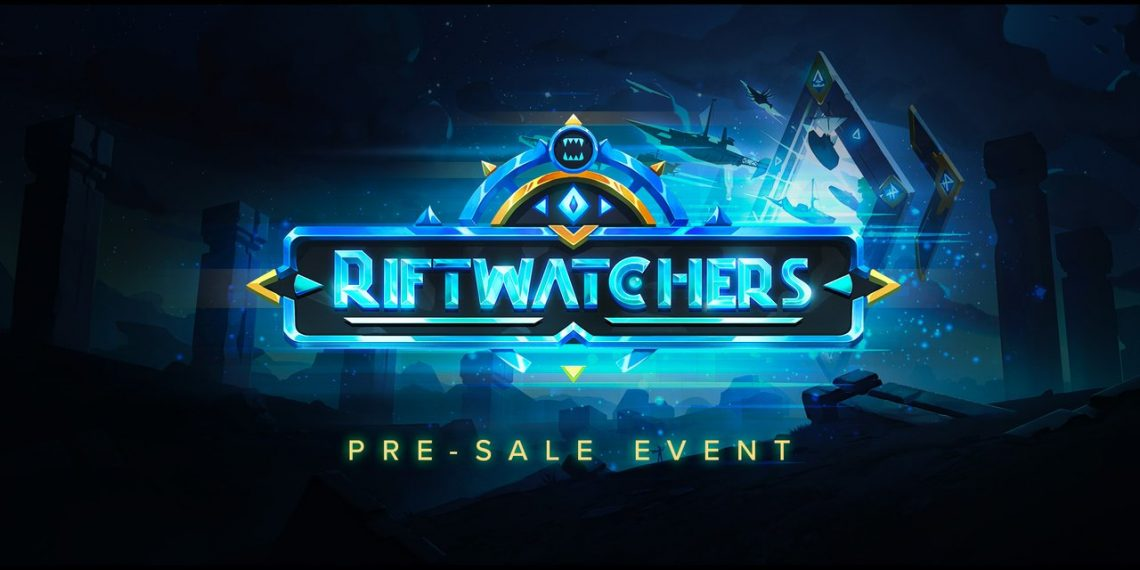 I am buying $500 worth of SPS. Putting half of it to stake in-game. That will give me a few more voucher tokens. The rest half goes into the SWAP.HIVE:SPS liquidity pool. Once the sale day arrives, I will see how many SPS and VOUCHERS I will have and divide each of them to buy the maximum number of packs possible. I have a target to buy 20 packs on day one. You can read more about the Presale terms in the announcement blog.
Tower Defense
As the name suggests, Splinterlands Tower Defense (SPLTD) is a separate game based on "Defend Your Tower From The Enemies" concept. There will be different types of resources like towers, heroes & spells to build your defense against the "hoardes". The main challenge is to stay as long as possible and beat as many waves as you can.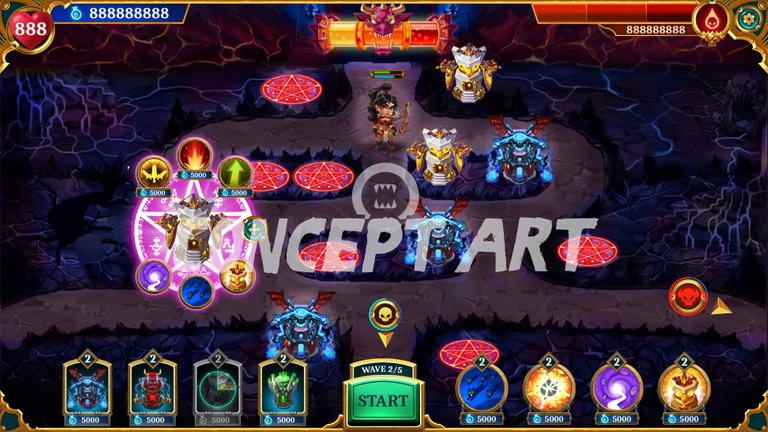 Your rewards will depend on the length of time you stay on your ground and the amount of SPS stake you have in the game. There is a total of 2 Million packs available and you can buy with DEC. On some items, you can get discounts if your use VOUCHER tokens. We will have to wait and find out what they are. So it's better to keep DEC and VOUCHER tokens intact in your wallet. ;)
SPLTD is being developed by Double Coconut which is a separate game design company specializing in Web3. Sounds exciting! It will bring a new flavor to the Splinterlverse. Here's the roadmap: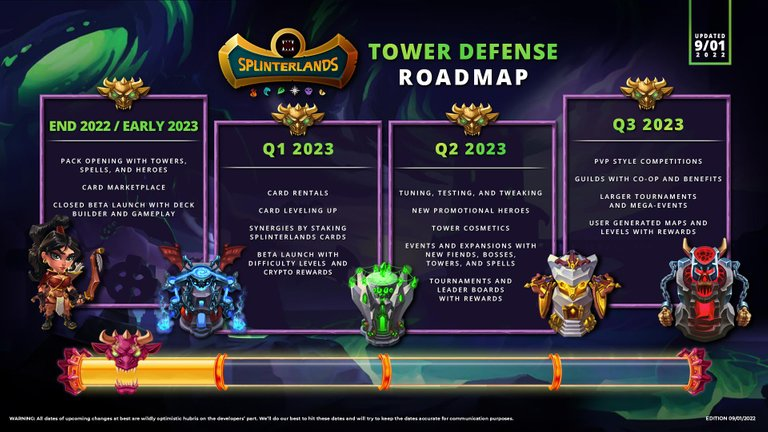 I am buying $200 worth of DEC and keeping it to buy packs at a discount. Why? Because Splinterlands will consider 1000 DEC to be $1 and you can buy 1000 DEC right now at a price of 70cents from Hive-Engine. How cool is that? I also have a decent SWAP.HIVE:DEC pool position in TribalDex so I am earning a little DEC every day. Moreover, my whole deck is on rent using Splex.gg's rent golem service which is quite amazing. Highly recommended! It saves me a lot of time which is more precious than money. xD
What are you doing guys? Comment below!
---
Follow: https://leofinance.io/@finguru
Twitter: https://twitter.com/finguru6
Discord: finguru#4062
---
Not financial advice. For infotainment purposes only.
All imgs taken from @splinterlands
Posted Using LeoFinance Beta
---
---