Splinterlands_Buy-Rent_Guide Update #1
Hi All
Original post : https://peakd.com/publish?edit=firefist91%2Fsplinterlandsbuy-rentguide
Updated the tool so you can find most used card pairing with card's ID you enter in below table
Tool allow you to enter card's ID up to 5.
Example below with 2 card's ID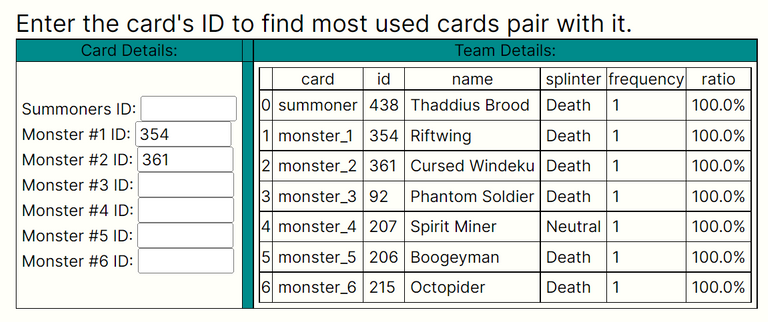 Example with 3 card's ID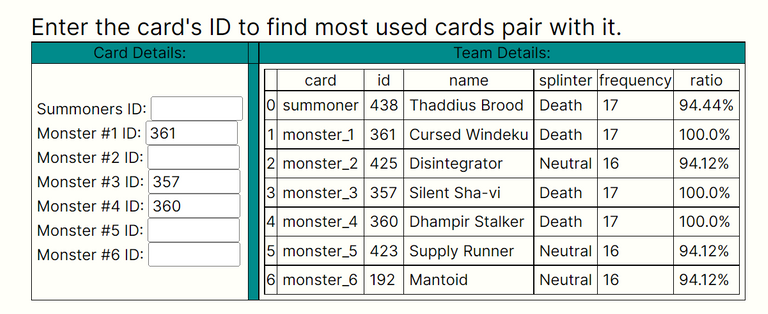 You can enter you username to get playable cards.
Use "ALL" to get all cards.
Select the team parameter/filter and submit.
Tool will help to generate most use cards for all splinter with information how many its been used and ratio of it compared to total cards in that position.
You can get the tool from github link below.
https://github.com/royruzaini/Splinterlands_Buy-Rent_Guide
The collection.json not include in github due to file size.
You can get the link to download it in discord below
https://discord.gg/53GF7P6BUN
---
---