My Brawl Report #3 - #HivePizza #BrawlReport - 09/10/21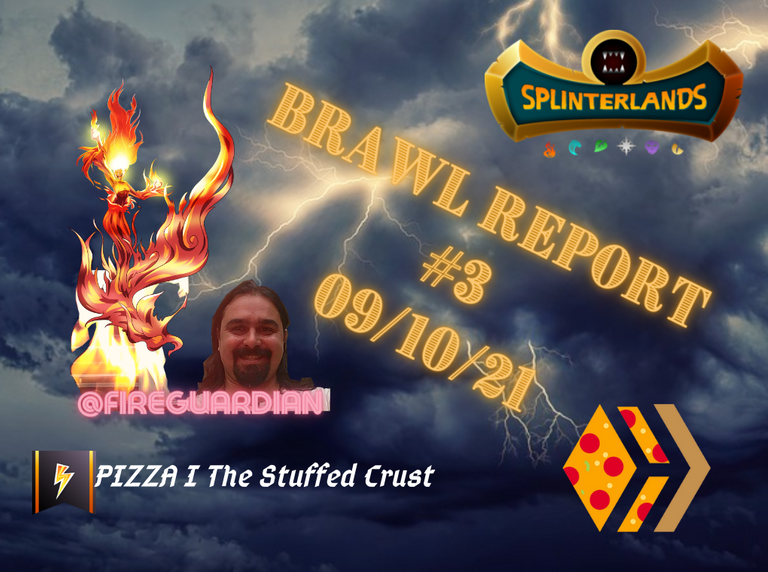 Hello everybody! Here we are again, on a brand new Brawl Reports from the PIZZA 1 guild! This is an initiative by @kennysgaminglife for us to talk about the last brawl, share some insights (or dumb ideias) about our battles and make all of this a great fun learning experience! This brawl was super duper exciting, so I invite you to join me in this battle!!!
Again I was in the Bronze GF Untamed only fray, so I only had 1 Battle. And again, I got 100% on it!

Inside the guild I got the 11th place, but only because ' one the members didn't enter any battle due to lack of internet. But to be honest this inside rank is really weird since people have different numbers of battles, but anyway I'll keep on reporting it.

Because of that member not entering his battles, we lost the 2nd place for 2 points and ended up in 3rd. Still on top 3 so that's awesome, and now we can only go higher!!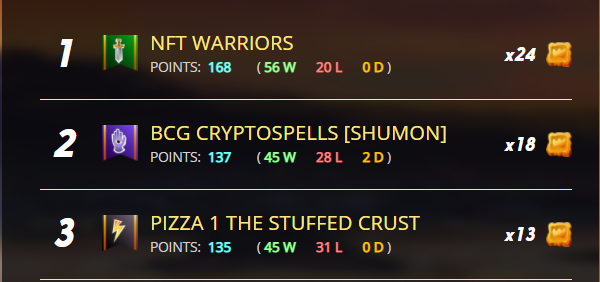 So, let's check out my battles!

Battle 1 - Win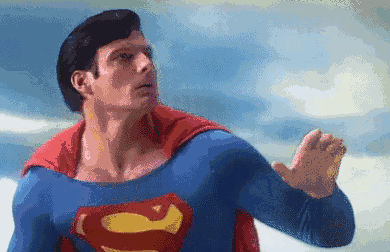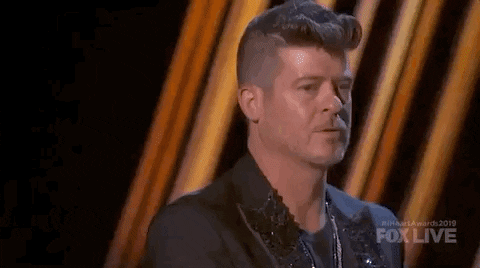 Yep, he fled...

But the exciting part was the rentals!!! I just found out many GF untamed cards at a good price to rent so I was really ready to go! And in the end, although I didn't use any of them, I didn't spend that much DEC for this battle.

Final thoughts
This seems to be an issue inside Splinterlands, of people that enter their battles and it shows they fled. In our guild this happens at least 2 times each brawl, and I feel that this was the case here, probably my opponent entered his/her battle and got fooled by the game. So no glory n this victory.
What I do to try to escape that is to enter my battles with less then 4 hours to the end. I think there is less traffic in the node and also I don't have to wait a long time to watch my battles.

This is the ideia of the awesome @kennysgaminglife, so I pass the mic to him:
Starting with the brawl that just ended, I've invited/asked members of the #HivePizza guild to publish a #BrawlReport, breaking down their highs & lows, where they need help, questions they have, strategies they love, and so on. The idea is to help us all reflect a bit, learn a bit, share a bit, earn a bit, and connect a bit :-)
Any other guilds interested in publishing a #BrawlReport, either as individuals, or one for the whole guild, I'm happy to send some curation love your way!
You can check his #1 Brawl Report by clicking here! And you can check @cooperclub's brawl report by clicking here!

And if you read all of this and have no clue what Splinterlands is, it's an awesome game with a lot of strategy, beautiful art and tons of fun! They are developing many new features (the Brawl, for exemple, just got an upgrade of barracks and new cards!) You should really join now and don't miss the fun!!!
Thanks for reading until here!
Keep posting and keep shining!


---
---