My Brawl Report #6 - #HivePizza #BrawlReport - 10/01/21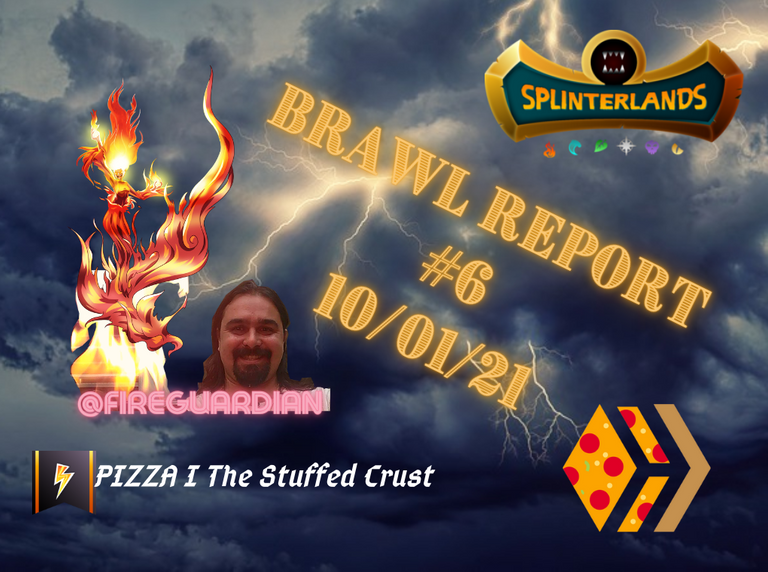 Hello everybody! This is my worst Brawl Report from the PIZZA 1 guild! This is an initiative by @kennysgaminglife for us to talk about the last brawl, share some insights (or dumb ideias) about our battles and make all of this a great fun learning experience! I tried the Silver Untamed fray and got my behind served to me!
But in the end, we still got to be number 1!!! Lot's of merry merits for everybody who participated!!!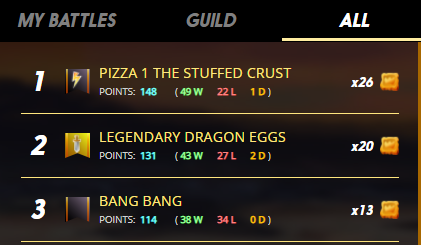 So, let's check out my battles!

Battle 1 - Lost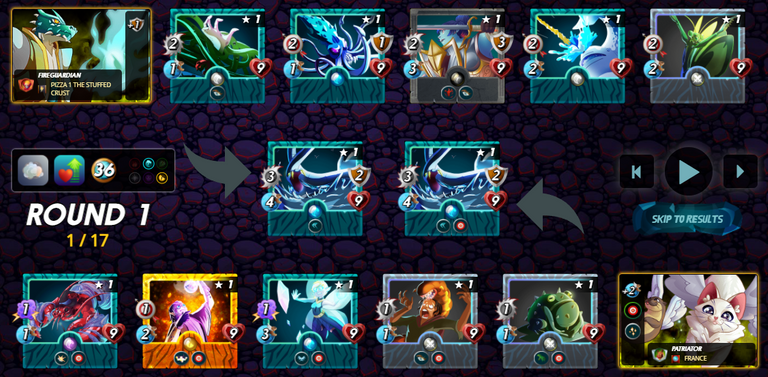 Click on the image to see the battle
The moment I saw that cat I knew I was doomed... Specially with these new weird unbalanced rules for miss X speed. I barely hit my opponent and it was basically a blood bath...

Battle 2 - Win
Click on the image to see the battle
I was really lucky that we had the reverse speed rule set, that helped me a lot with this win. And I also could use one of my new gladiator card, who as acting as a tank so my cave slug could do the damage!

Battle 3 - Lost
Click on the image to see the battle
This one was full of bad choices. When I saw the armored up rules set I thought "Há, gonna be smart and use my earth summoner!" and also I could use Katrelba Gobson, one of the most awesome gladiator cards in my opinion. I just wasn't expecting to encounter a Yodin in this battle, and that was the end-game.

Battle 4 - Win
Click on the image to see the battle
Well, if people can Yodin me, why can't I Yodin back right? Althought the broken arrows rule set didn't allow me to use any ranged, I could still take advantage of the blast skill that Yodin gives. Also I could use Krash Wonderford to give a speed boost to all my monsters, that gave me the edge to win this battle!

Battle 5 - Loss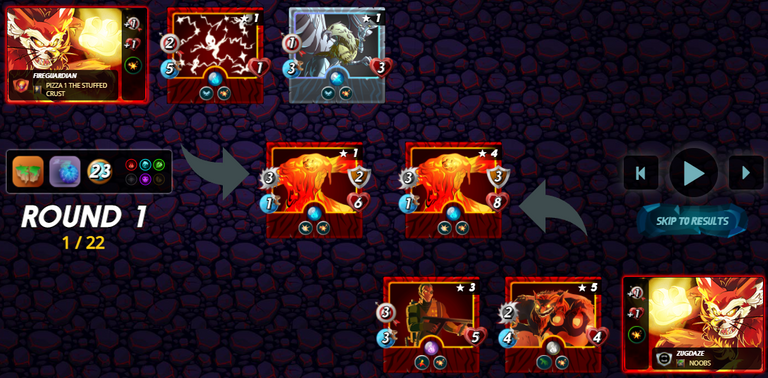 Click on the image to see the battle
Final battle: Yodin X Yodin. Who picked the best team? Who will get out of this alive? Well, I think the best advantage my opponent had was that his cards were higher lvls then mine. But to be honest, his cards were overall better than mine... That freaking Ferexia General just blew away my ranged, so no chance for me after that...

Final thoughts
This was the first time in a long time that I lost more than I won, so I ended with a bad taste in my mouth. Good thing that the people from @hive.pizza guild are the best and we could still get the first position on this brawl!
As for me, going into battle with no rented cards is really hard, but the prices of dec and rentals are just unbearable atm. I have some awesome dudes in the guild that delegate some cards to me, but I still fell that when I was renting I was doing better. Let's see how the next one goes.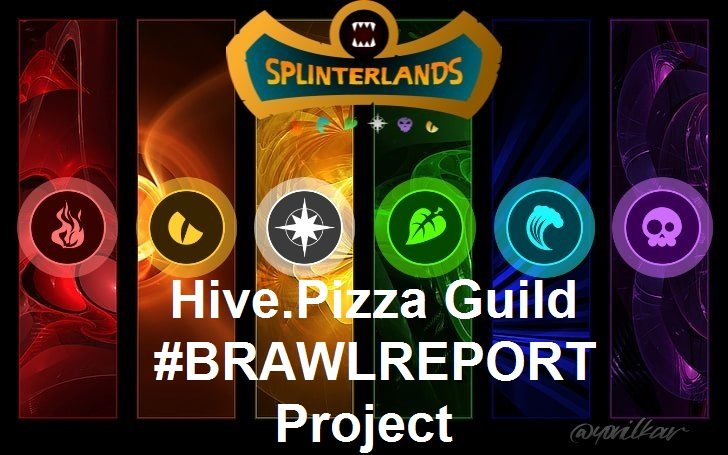 This is the ideia of the awesome @kennysgaminglife, so I pass the mic to him:
Starting last month, I invited/asked members of the #HivePizza guild to publish a #BrawlReport, breaking down their highs & lows, where they need help, questions they have, strategies they love, and so on. The idea is to help us all reflect a bit, learn a bit, share a bit, earn a bit, and connect a bit.
Any other guilds interested in publishing a #BrawlReport, either as individuals, or one for the whole guild, I'm happy to send some curation love your way!
He is also doing a Daily Giveaway for cards and SPS! You shouldn't miss it! And here are some other awesome Brawl Reports!
---
And if you read all of this and have no clue what Splinterlands is, it's an awesome game with a lot of strategy, beautiful art and tons of fun! They are developing many new features (the Brawl, for exemple, just got an upgrade of barracks and new cards!) You should really join now and don't miss the fun!!!

Thanks for reading until here!
Keep posting and keep shining!
---
---