1UP Cartel Is Exploding: Over 30k USD CARTEL Issued, Only 4 Days Left For Base Price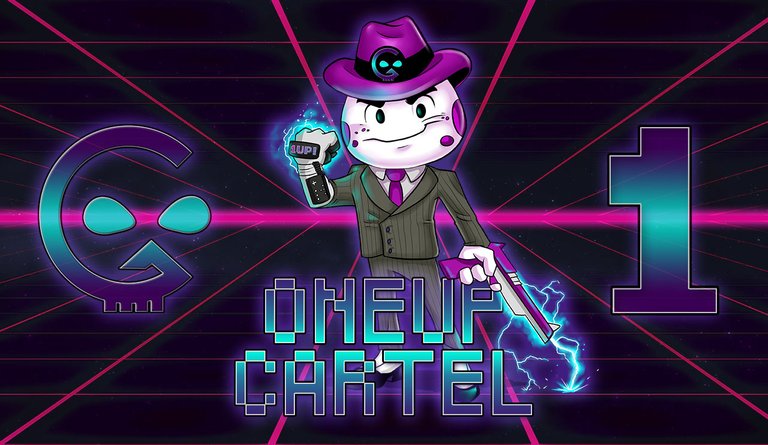 The @oneup-cartel has reached a critical growth, where things are escalating faster than I would have ever anticipated. The amount of support, enthusiasm and creativity that is coming out of the HIVE community for #ONEUP and for the #CARTEL has been the absolute highlight of my nearly five years on HIVE. It really does feel like family!

What Is The Cartel?
Well, we are pretty meta:
We are a meta-guild, a community for communities.
We are meta-gamers, gaming many blockchain games.
We are a meta-token, a dividend token for dividend tokens.
We are meta-curators, a curation service for all HIVE tribes.
We are a meta-business, making money from the metaverse.
And we are a meta-family, a family for families - your friendly Cartel.

CARTEL Is High Demand
The Cartel launched on December 17th, as a stand-alone project on the ONEUP blockchain gaming and NFT community, to support both HIVE and ONEUP. It features the CARTEL, a Hive-Engine token, that is sold for $10 USD per 1 CARTEL through an over-the-counter transaction of HBD, SWAP.HBD and SWAP.BUSD to the @oneup-cartel account on HIVE. It is also sold on the Hive-Engine market for a ~15% premium price.
---
We issued over 3100 CARTEL to investors, worth over $31,000 USD!
---
The vast majority was bought OTC, some was bought at a premium from the market. We also did a few asset swaps for 50% or less in favour of the Cartel (Hashkings, dCrops, LVL, UTOPIS).
The Cartel is fully backed: Not a single CARTEL was issued to anybody without backing the token at its set value or above, not even to the founders or the most deserving supporters.

Gaming Operators
The Cartel has begun to team up with gamers, who are operating specific gaming accounts from and for the Cartel. We have started to invest into various games, mostly on but also already outside the HIVE blockchain.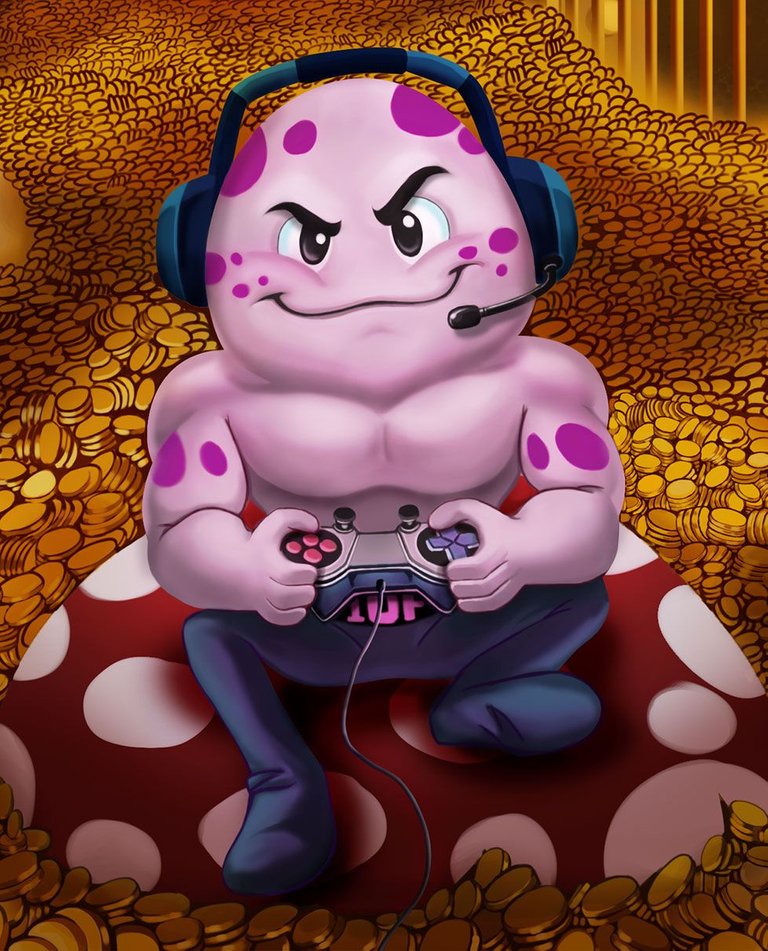 They are all earning a fair share of whatever they are able to achieve in the games and report to the Cartel with weekly account progress updates and investment opportunities. We support them with article feedback, graphic design and curation.
So far, we have players for @splinterlands, @hashkings, @dcrops, Crypto Raiders, Gods Unchained, Skyweaver and @farmingtales.
We are looking into expanding into Axie Infinity, DeRace (and other racing games), @risingstargame, @exodegame, @cryptobrewmaster and @rabona next. Let us know if you are interested to work as an operator for any of these games.

Gaming Articles
The Cartel started to hire excellent writers like @entrepidus and @trashyomen to produce very high quality articles, with thoroughly researched material about the various games we are interested in. The Cartel pays them well for this effort, does the editing and graphic design and posts the articles from the @oneup-cartel account, with them as shared beneficiaries.
We are basically building our own editorial on the HIVE blockchain, dedicated to the ONEUP community, with the very high standards. This is only the beginning of transforming our frontend 1UP.zone into a fully Web3.0 gaming magazine, that rivals the likes of IGN and GameSpot.
This would be a massively difficult task for ONEUP alone - but with the help of the Cartel, this vision is becoming more and more achievable.
Below is our current article collection:

ONEUP Cartel TV
Our latest addition to our content production line are videos. We love videos, gamers love videos, we already have fantastic articles loaded with all information - creating videos is basically a no-brainer for us. But we are only as good as our family, so we teamed up with @solymi, who started creating ONEUP Cartel TV for us.
In our first episode, he presented our Hashkings article in a video format, with tons of cool animations and funny scenes.
Please check out our post with the video and leave us some feedback, so we can improve our effort even further:
---
Video on Youtube:
ONEUP Cartel TV YouTube Channel
---

Weekly ONEUP Cartel TV Life-Stream
Creating videos is only the beginning for ONEUP Cartel TV:
We will do a regular live-stream with our Splinterlands operator and live-stream genius @drabs587, who is a master streamer on Twitch. This will be a meta-stream, including an AMA for ONEUP & the CARTEL, our gaming operations progress, giveaways and much more.
We will look into cross-streaming to multiple platforms like Twitch, Youtube and Vimm and how to interact live with our 1UP Discord Community. This is a massive task for us and even for Drabs a whole new frontier in streaming. But we are confident to tackle that with the same elegance we are moving through our other endeavours.
Stay tuned for February, when we begin this adventure.

NFTs & Tokens
The size of our treasury is really impressive! It would take an entire new post to list them all but here are a few highlights, that are different to our last update:
Basically, the money bin is filling up and we are already several feet high.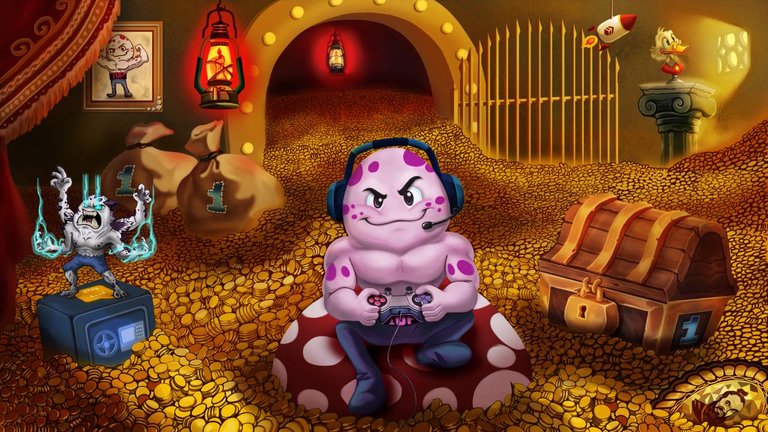 Curation Cartel
Our most underestimated but most powerful feature is the @curation-cartel:
A meta-curation service for various HIVE community tribe tokens. Below is our current list of supported tribes and their dedicated curation account:
You can delegate your staked tribe tokens to one of our dedicated accounts and earn daily curation rewards, while leaving the work to the Cartel. We take a 5% fee for this service, which automatically enters the Cartel treasury, in form or growing stakes and Dieselpool positions.
Considering that both @monster-curator as well as @oneup-curators are the largest voting accounts for those tokens and @cine-curator and @leo-curator also growing substantial power, this has become a major branch of the Cartel.
Our Cartel curators, lead by @sketchygamerguy, our meta-mod for HIVE and Discord, are putting in a massive effort to find the best content among all these different communities and send them 1UP's, in form of a comment trigger, that activates our bot army. 100% manual curation with 100% automatic execution.
Our bot scans the tags of the posts and sends only eligible curation accounts to upvote the post. This way, we are able to manage already ten different curation accounts, each dedicated to a specific token. And we are planning to expand the list with further tribe tokens over time.
Finally, an auto-comment is being done under the curated post, informing the author about which of our specific curation accounts have left an upvote.

In the future, we will further improve the auto-comments, by creating community specific comments as well as improving our bots voting behaviour to maximize rewards for our delegators. We will also create a Discord connection to our bot, so that we all can see in real time what is happening with our curation and curators.
We are 100% dedicated to bring the most value to all of the supported communities, training our curators to understand the requirements of each tribe, spotting tag abuse and briefing the authors for incorrect tag usage. We are learning ourselves but are working hard to improve our curation efforts over time.
Cartel-Team Is Growing
Our family is growing quickly, we are now 525 members on Discord! Among our family we recruited very talented and motivated people and put them on our payroll in various ways.
We also updated our ONEUP delegation list, removing some of our previous delegatees and soon add new curators to the list.
All in all, we are busy expanding our team with amazing individuals!

Only 4 Days Left To Get CARTEL At Launch Price
On January 17th, the price of 1 CARTEL will go up by 10%, from $10 USD to $11 (+15% on Hive-Engine market). All dividend payouts are delayed at least until March 17th, maybe even three months longer, as announced in our launch post.
We will continue selling CARTEL until March 17th, further increasing the price to $12 on February 17th. Then we will present a full accounting of our holdings, with a proper calculation of what we own at that time.
What will happen to the remaining CARTEL tokens, will be decided at that time.
To get CARTEL, send $10 HBD, SWAP.HBD or SWAP.BUSD to @oneup-cartel ($11 starting on January 17th).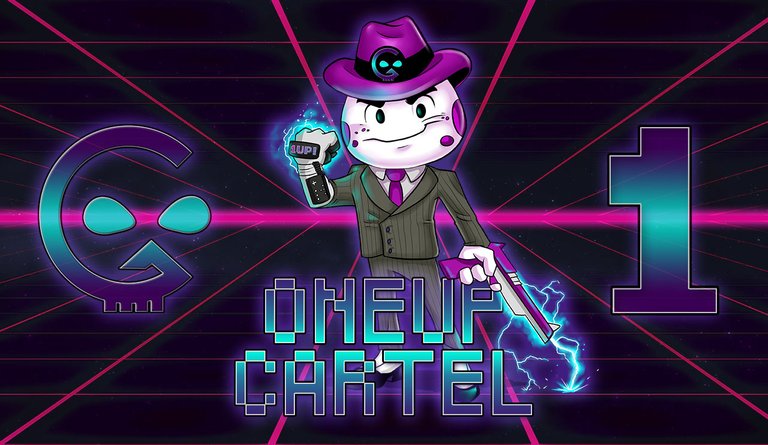 ---
---