Rental Gods Playing in Champion and Above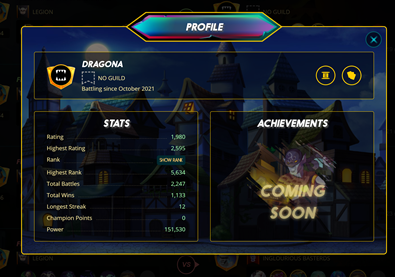 It has come to my attention that 90% of all players in gold and above don't even own more than a few cards. It is wicked frustrating to view their profile afterward and realize that the your opponent literally just started the game and rented into champion. Mostly a blow the ego due to my trashy gamestyle, but none the less it feels bad. #feelsbadman

I love that rentals allow people to come into the game and earn money into champion, but how many of these people are self sufficient enough to sustain the rental lifestyle that lavishly. I have never met anyone that rents 1m power before everyday just to get into the top leaderboard. That is a next level strategy I just have not even thought of yet.
Will I rent ever again? No. Will I be mad at the friends that rent into champion and beat me, probably. But with the release of chaos legion, all growth is good growth. Rental or not. What are your thoughts?
Referral Link Below:
https://splinterlands.com?ref=fluidflame
As always, dm me if you use the link and I will send you the credits.
---
---