Falling Back in Love with Splinterlands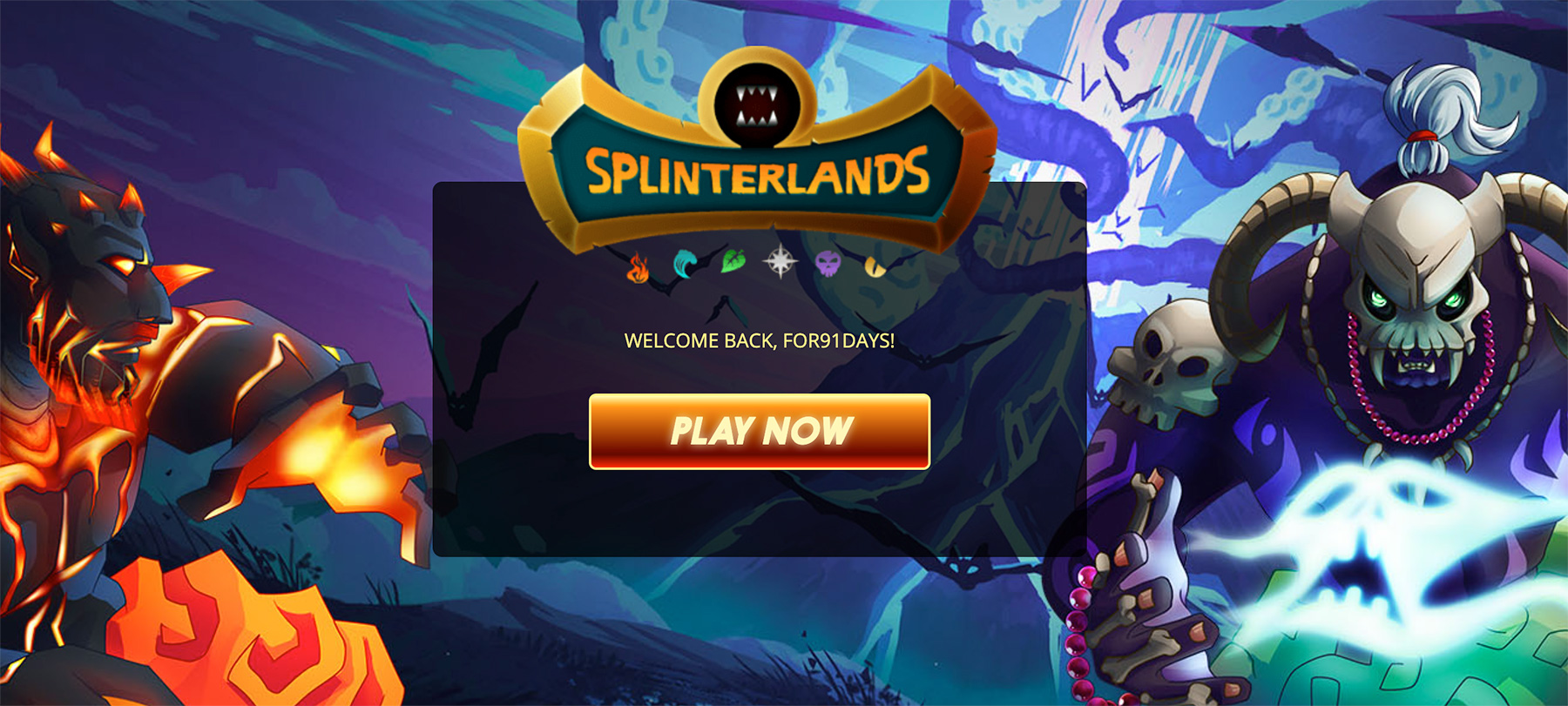 I started playing with Splinterlands right from the beginning when they were still called Steemmonsters, met the founders at conferences and even received real physical cards as well (which I will guard and keep for a long time, unless they fetch a super high price) – as you can imagine, I'm a big fan. And the crazy thing is, when I started playing I didn't really understand the concept of an NFT but I did understand that these cards can't be copied, they are all unique.
Then I Pulled a Golden Chromatic Dragon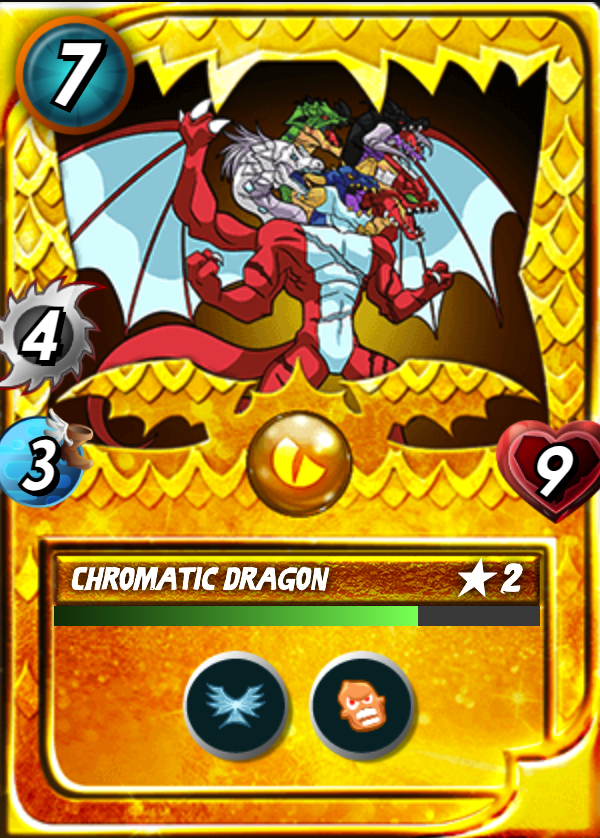 Within the first few months of playing I got super lucky to pull this Alpha card version of the Chromatic Dragon in Gold. This cart currently exists only 24 times. It's super, super rare and this card brought me back to the game after taking a year long break from it.
In November 2020 I decided to sell all of my cards (which in hindsight was a big mistake), I needed money and I was kind of disapointed in the game back then. Most of my cards sold, except for this Chromatic Dragon card. I knew this card was worth a lot and put it up for sale for 10,000 USD back then. I took it off the market again, it might even sell for that initial price these days.
The SPS Airdrop brought me back to the game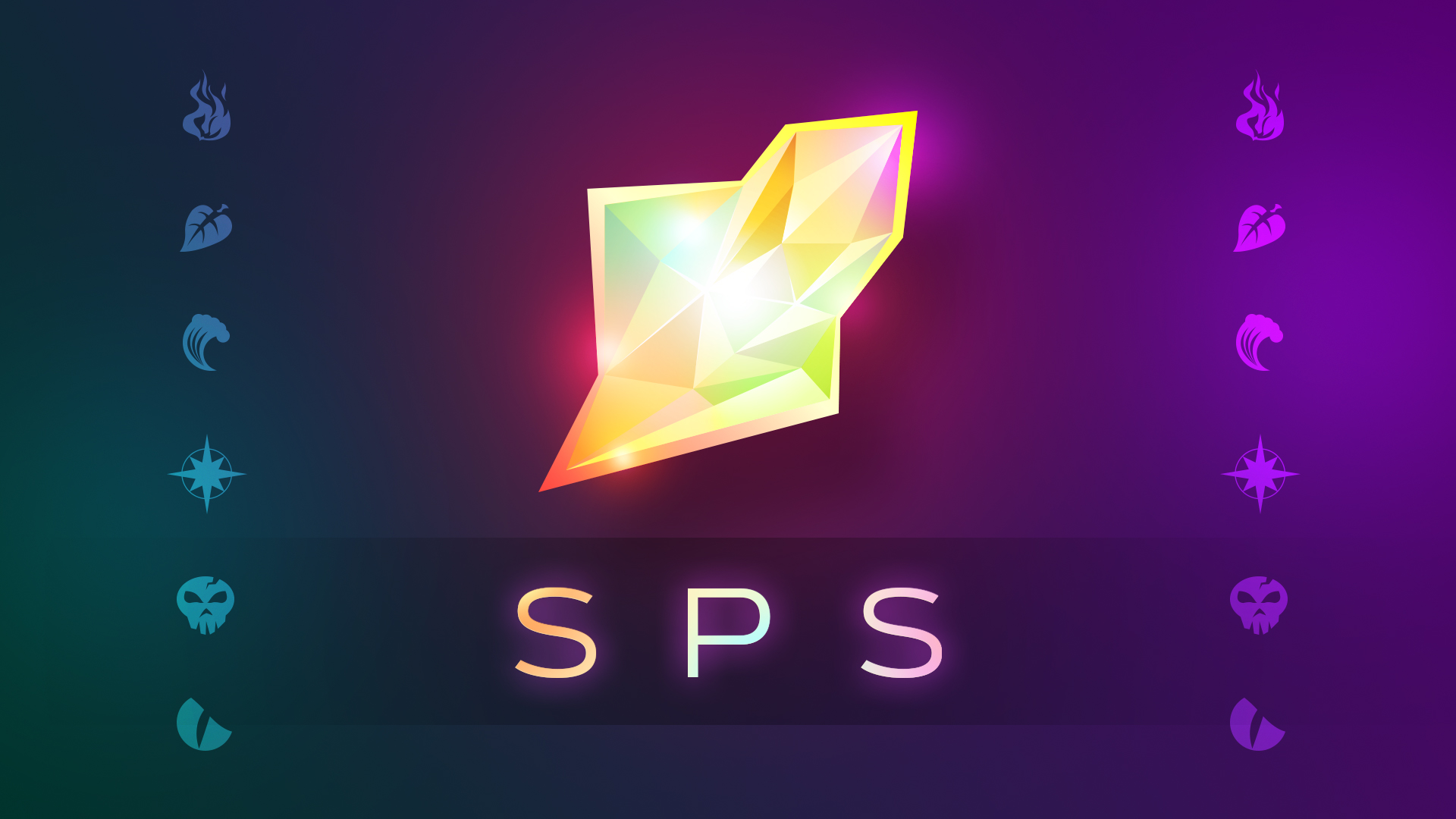 While scanning the front page of HIVE – I read about the announcement of the SPS Aidrop and as it turned out, still having that chromatic card in my possions was very profitable. That card is providing me with a nice amount of SPS airdropped daily to me.
All the above and calling myself a happy landowner on Splinterland (the new land feature will be hopefully introduced in Q1 of 2021), also not to mention that prices for cards and various tokens within the game ecosystem are much higher compared to the times when stopped playing. What I learned from it – stick with it until your assets can provide you with a passive income.
I also love seeing where the game is going, loved the voucher system during the pre-sales of the Chaos Legion packs and NFTs these days are all the rage. I'm excited for the future, while playing Splinterlands.
Not playing Splinterlands? Now is the time, since the general sale of the new packs is about to happen.
Consider to sign up: Splinterlands
---
---